All-on-4 In Turkey
at the Queen Clinic in Istanbul leading dental specialists.
Leadership Assessed
Outstanding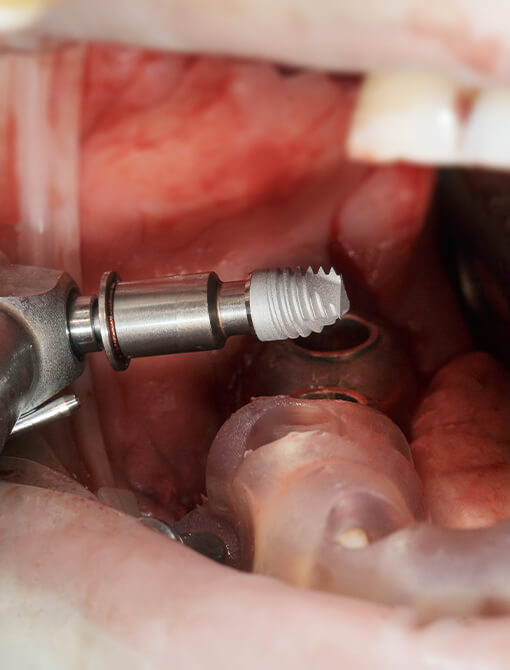 Leadership rated
Outstanding
Surprising results
I had an abdominoplasty 3 months ago and I am very satisfied with the results. I had a lot of flabby skin and stretch marks from pregnancy and childbirth, and the abdominoplasty removed all that and gave me a flat, toned abdomen. I feel much more confident about my body now.
Hortensia Vaccarino, 20 hours ago
I am very happy
I am very happy to share my experience at Queen Clinic in Istanbul. I came from Italy to undergo liposuction and could not be more satisfied with the results.
Olga Torelli, 4 days ago
Very satisfied with the results
I had dental implants 6 months ago and I am very satisfied with the results. I had lost some teeth due to gum disease, and the dental implants restored my smile. I feel much more confident now when I smile.
Gerardo Auletta, 6 days ago
I am more confident
I am very satisfied with the results of my hair transplant. I had been losing my hair for many years and it was starting to affect my self-esteem. I did some research and found a trusted surgeon who performed the procedure. The procedure was quick and painless, and recovery was relatively easy.
Aquilino Presti, 9 days ago
Rated 4.8 / 5 - 361 reviews
Showing our latest reviews
The Latest Technologies
Taking advantage of the most advanced advances, we offer our patients the benefits of cutting-edge diagnoses, treatments and solutions.
Leading Doctors In The Field
We have invited only the best and most experienced consultants and doctors in Turkey to work with us. An unwavering commitment to excellence.
Free Online Consultation
It takes absolutely nothing to get a free online consultation from the best doctors in the world. We have made this process very easy and free for everyone, forever.
Reliable Worldwide
Every year we help more than 4,000 patients from countries such as the United States, Italy, England, France, Germany, Spain, etc. to improve their health and appearance.
All-on-4 At A Glance
Time Of Operation
3-4 hours
Persistence Of Results
10 years or more
Sensitivity Time
1-2 days
Time To Return To Work
Immediately
Anesthesia
Local Anesthesia
Before And After All-on-4 Treatment In Turkey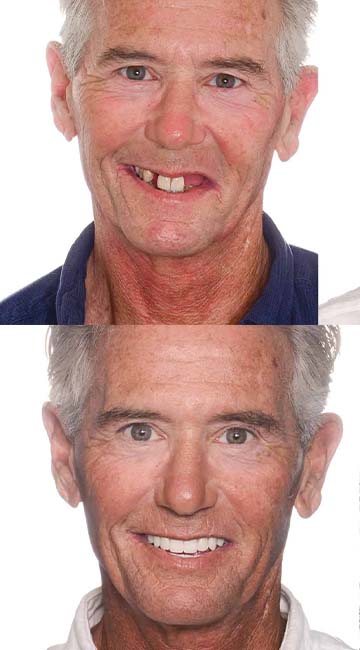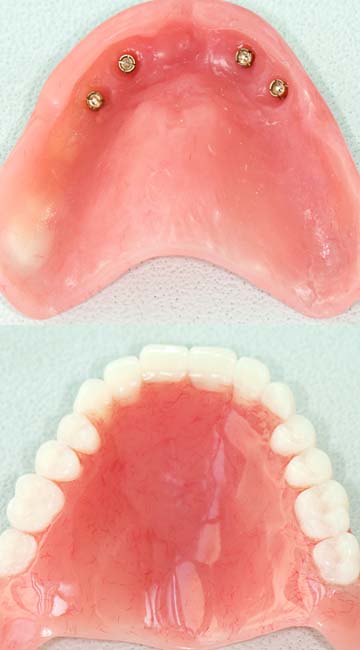 All-on-4 Dental Implants In Turkey - Best Implant Prices
The All-on-4 dental procedure is a well-known and branded prosthodontics treatment that involves using four dental implants to support all of the teeth. This innovative procedure is particularly beneficial for patients who require dentures, as it provides exceptional comfort. At our clinic, we have highly skilled oral surgeons who specialize in performing the best all-on-4 dental implants in Turkey. We take pride in offering these high-quality implants at affordable prices.
All-on-4 Treatment Explained
The All-on-4 procedure involves the use of dental implants to support a complete set of teeth on the jaw. Dental implants are usually metal screws, often made of titanium, that can be placed into your jaw through surgery. Once they're in position, the implant joins together with the nearby bone tissue and acts as a replacement tooth root. When you're thinking about getting a dental implant, typically one screw is used to support a single crown, giving you a fake tooth.
However, the All-on-4 procedure offers a more extensive solution by utilizing four implants to support 10 to 12 teeth in a single jawline. These implants are strategically placed at an angle in the front and back. The dentist then attaches dental bridges or dentures to the implants, allowing patients to replace all their missing teeth on the jawline. In this procedure, the implants serve as sturdy anchors for the replacement teeth.
To restore a complete smile on both the upper and lower jaws, a total of 8 dental implants are required - 4 per jaw. This procedure is suitable even if the back jaw has low bone density. By utilizing the front jaw's bone density, dentures or bridges can be supported. To avoid interfering with the sinus glands in the back, the implants are placed at an angle. The All-on-4 procedure ensures that the implants are inserted without any delays in between. Following the implant placement, patients will need a minimum of 3 months to recover before the dental bridges or dentures can be fixed.
Types of All-on-4 Implants
Acrylic All-On-4 Implants
Acrylic or composite All-on-4 implant dentures offer a solution that combines titanium implants with an acrylic denture supported by titanium. Although the metallic appearance might be noticeable to others, this option is generally more affordable compared to porcelain.
Porcelain All-On-4 Implants
When you choose our services, you'll receive titanium implants combined with porcelain dentures. Porcelain is a material that closely resembles natural enamel, surpassing acrylic in this aspect. It has the ability to reflect light, mimicking the appearance of real teeth. While porcelain is aesthetically pleasing, it does come at a higher price for both initial purchase and potential repairs. The primary distinction between these two options lies in their appearance and cost, as their functionality remains essentially the same. All-on-4 implants offer several advantages to patients, with the primary one being the ability to complete the entire process in just one day. Additionally, there are other beneficial reasons to consider, which we will outline below.
What pros does the All-on-4 method have?
All-on-4 implants offer several advantages to patients, with the primary one being the ability to complete the entire process in just one day. Additionally, there are other beneficial reasons to consider, which we will outline below.
Enhanced Comfort and Confidence
Experience a truly comfortable procedure that alleviates stress, eliminating the need to constantly scrutinize your reflection after every meal for remnants of food lodged between your teeth.
Improved Bone Health
Unlike traditional dentures, All-on-4 implants promote optimal jawbone stimulation, preventing bone loss commonly observed among denture wearers. By mimicking the natural chewing process, these implants contribute to the strengthening and fortification of your jawbone.
Simplified Maintenance and Superior Oral Hygiene
Maintaining your All-on-4 implants is remarkably effortless, as it closely aligns with your regular dental care routine. Simple practices like brushing, flossing, routine dental check-ups, and using oral rinses are all applicable, allowing you to save valuable time, reduce stress, and avoid unnecessary expenses.
The All-on-4 Procedure
The All-on-4 procedure is a significant surgical process that necessitates a few weeks for healing. The complete procedure comprises various stages. Here's a brief summary:
Examination
Prior to undergoing the procedure, your teeth will be examined by a dentist who will also have a discussion with you regarding the treatment. During this stage, you will have the opportunity to select the specific type of All-on-4 dentures that you prefer. If deemed necessary, our dentist will conduct an X-ray of your mouth. In the event that you have any remaining teeth or individual teeth that could potentially cause issues, our dentist may suggest a tooth extraction.
The Surgery
Once you have met the necessary requirements, it is important to arrange your surgery with a skilled oral surgeon. Usually, individuals receive a localized anesthetic to desensitize the gums while the procedure takes place. However, in cases where dental phobia is a concern, a general anesthetic may be used to fully sedate the patient. The surgeon will begin by preparing the gums for the implants, which may involve extracting teeth and removing any diseased gum tissue caused by gingivitis. The implants are strategically placed, with two in the front and two at the back. The back implants are positioned at an angle to serve as stable support for the dentures you will wear.
Our skilled oral surgeon will make small cuts in the gums to carefully position the implants. Then, they will carefully drill into the jawbone and insert the implants. The gums will be stitched together to aid in the healing process. After cleaning the surgical sites, the procedure will be finished. You will then be taken to a recovery room to allow the anesthesia to wear off. It is normal to experience some discomfort as sensation returns to your mouth. At this point, the dentist may prescribe antibiotics to minimize the risk of infection.
Recovery Period
The recovery period after the implant surgery can be divided into two stages. The first stage involves allowing your gums to heal from the surgery, which typically takes about a week or two. It is important to rest during the first week and expect some discomfort and pain. During this time, it is advisable to stick to soft foods and manage any pain from the surgery.
Cost of All-on-4 Dental Implants
To cut down on costs, think about opting for All-on-4 implants in a country with inexpensive dental care. Turkey, for example, offers implants of equal quality at more affordable surgical and clinical rates compared to countries like the U.S. or Germany. While some insurance plans may cover All-on-4 implant procedures, others perceive it as a cosmetic treatment and won't provide coverage. It is advisable to explore options available in your area. If you have to pay for All-on-4 out of your own pocket, consider choosing a country or region with low dental care costs, such as Turkey. This way, you can avoid excessive clinic charges in addition to the implant cost.
Why Choose Queen For Your All-on-4 Dental Implants?
Top-notch Qualifications
Traveling abroad for medical or dental treatments does not imply compromising on the quality of care you receive. Although it may seem daunting to visit a foreign country where you are unfamiliar with the language and lack connections, you can be confident that you will receive excellent care from the moment you arrive. Our clinic has extensive experience in serving international patients and will take care of all your needs, including arranging transportation, accommodation, and providing translators to ensure your comfort and ease during your stay.
Investment in Dentistry
We consistently prioritize investing in cutting-edge technology and equipment at our clinic. Staying at the forefront of dental treatment advancements, we take pride in being the first to adopt the latest equipment. Our team is highly skilled and we continuously invest in their growth through both on-site training and external professional development opportunities.
Why choose All-on-4 dental implants in Turkey?
Turkey has emerged as a popular choice for medical tourists seeking dental treatments, thanks to its excellent private healthcare services. Patients are drawn to Turkey based on positive feedback from others who have experienced successful treatments, the expertise of the dentists, and the opportunity to combine their dental care with a vacation. We recognize that some individuals may have concerns about undergoing dental procedures in a foreign country. However, Turkey offers several compelling reasons to choose it as a destination for dental implants. Let's explore these reasons further.
The expertise of dentists in handling a diverse range of patients and cases has been enriched by the growing number of medical tourists from around the world.
The cost of dental implants is affordable for a wide range of budgets, not just for those with higher incomes. This affordability does not compromise the quality of the treatment, thanks to favorable exchange rates.
There are no lengthy waiting lists, and you have the flexibility to schedule your treatment at your convenience.
Even if you opt for the highest quality dental implants, you will still find competitive prices compared to other European countries.
By seeking dental treatment in Istanbul, not only will you receive top-notch care, but you will also have the opportunity to explore the city's stunning beauty and rich history.
Frequently Asked Questions
Our dental professionals aim to ensure that the implants provide a comfortable experience in your mouth and value your input regarding your smile. For most individuals, the recovery period for All-on-4 dental implants can last up to six months. The permanent replacement teeth you receive have the potential to enhance your overall well-being and increase your confidence.
Once your dental implants have fully fused with your jawbone and you have received your permanent new teeth, you will be able to enjoy a wide variety of foods again, including those that are hard or tough in texture.
You can get back to work in just a couple of days. However, if you need teeth and bone grafting, it may take around three weeks to heal. After the procedure, you will have a temporary denture placed over the implants.
Within approximately two weeks following the surgical procedure, your dental implant should be completely healed. During this stage, you should notice only slight sensitivity around the implant, with the absence of any pain or discomfort. At this point, you may opt to have your stitches removed, or if self-dissolving stitches were utilized, they will naturally dissolve on their own.
Turkey is renowned for its cost-effective All-on-4 dental implants. The prices of these implants in Turkey are significantly lower than in other countries, making it a preferred choice for patients in search of affordable and top-notch dental care.
Choosing All-on-4 dental implants in Turkey provides numerous benefits. These include expedited healing, reduced costs in comparison to traditional implants, and the ability to replace multiple teeth using just four implants. Patients who decide on All-on-4 dental implants can enjoy a smile that is both fully functional and visually appealing.
The primary distinction lies in the number of implants utilized. Instead of individually placing implants, the All-on-4 or All-on-6 procedure can restore an individual's entire set of teeth using only four or six dental implants.
Absolutely! Individuals who opt for the All-on-4 treatment are usually delighted with the remarkable resemblance their implants bear to their original teeth in terms of functionality, sensation, and appearance.