Monsplasty In Turkey
at the Queen Clinic in Istanbul leading dental specialists.
Leadership Assessed
Outstanding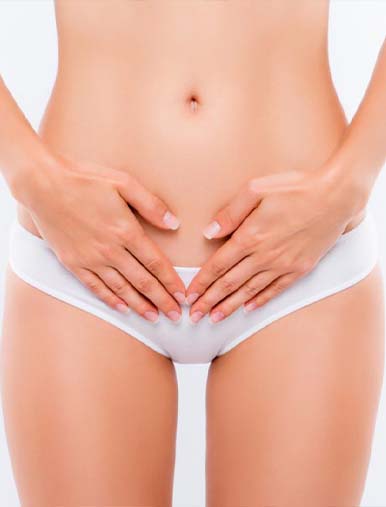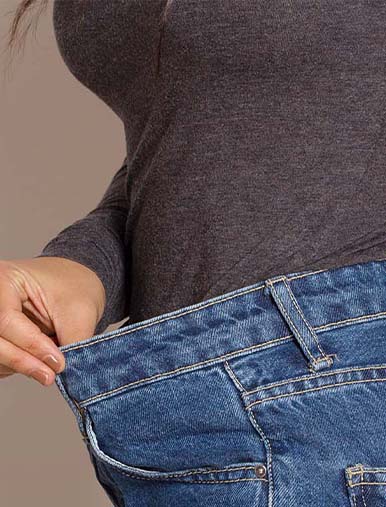 Leadership rated
Outstanding
Surprising results
I had an abdominoplasty 3 months ago and I am very satisfied with the results. I had a lot of flabby skin and stretch marks from pregnancy and childbirth, and the abdominoplasty removed all that and gave me a flat, toned abdomen. I feel much more confident about my body now.
Hortensia Vaccarino, 20 hours ago
I am very happy
I am very happy to share my experience at Queen Clinic in Istanbul. I came from Italy to undergo liposuction and could not be more satisfied with the results.
Olga Torelli, 4 days ago
Very satisfied with the results
I had dental implants 6 months ago and I am very satisfied with the results. I had lost some teeth due to gum disease, and the dental implants restored my smile. I feel much more confident now when I smile.
Gerardo Auletta, 6 days ago
I am more confident
I am very satisfied with the results of my hair transplant. I had been losing my hair for many years and it was starting to affect my self-esteem. I did some research and found a trusted surgeon who performed the procedure. The procedure was quick and painless, and recovery was relatively easy.
Aquilino Presti, 9 days ago
Rated 4.8 / 5 - 361 reviews
Showing our latest reviews
The Latest Technologies
Taking advantage of the most advanced advances, we offer our patients the benefits of cutting-edge diagnoses, treatments and solutions.
Leading Doctors In The Field
We have invited only the best and most experienced consultants and doctors in Turkey to work with us. An unwavering commitment to excellence.
Free Online Consultation
It takes absolutely nothing to get a free online consultation from the best doctors in the world. We have made this process very easy and free for everyone, forever.
Reliable Worldwide
Every year we help more than 4,000 patients from countries such as the United States, Italy, England, France, Germany, Spain, etc. to improve their health and appearance.
Monsplasty At A Glance
Persistence Of Results
2 years
Time To Return To Work
1 day
Before And After Monsplasty In Turkey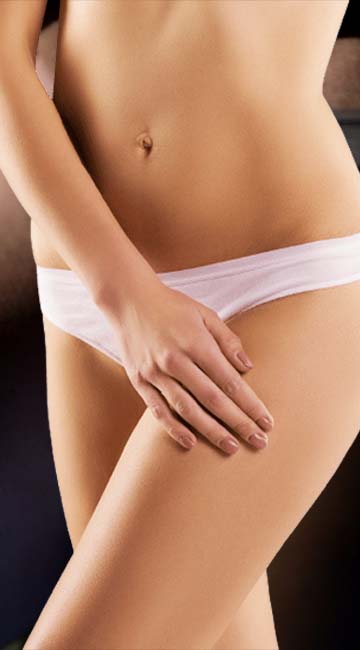 Monsplasty Turkey – Public Lift Surgery In Istanbul
Queen Clinic is a known Istanbul clinic that specializes in Monsplasty, an innovative public lift operation. In our clinic, we have experienced surgeons who are dedicated to enhancing the form and appearance of your mons pubis region. Our experts will employ enhanced and modern technology to respond to your wants and requests. Discover the revolutionary potential of Monsplasty in Turkey as we support you in reaching a more youthful, proportionate, and self-assured figure. Contact us right now to book a consultation at our respected facility and gain a greater feeling of body confidence.
What is Monsplasty?
Monsplasty is a cosmetic procedure that is used to treat the area between the lower abdomen and the outer vaginal lips. The area between the inner legs and the lower part of the abdomen frequently depends on a person's genetic history. This region, which also includes the vagina, can differ during the course of a person's life. Its appearance may be impacted by illnesses, challenging pregnancies, weight gain or loss, and a number of other factors. Several surgical treatments can be carried out to enhance the aesthetics and look of this area if it is an issue for you.
Treatments of many kinds can be used to address the vagina's exterior, interior, and vaginal lips like Vaginal rejuvenation and Vulvoplasty to reshape this region. Monsplasty, sometimes referred to as mons pubis plastic surgery, is used to remodel and improve the appearance of the vaginal region, in contrast to these other operations. The area of fat between the lower abdomen and the outer vaginal lips is removed during this surgery. This lumpy area might be undesirable for many people. People who wish to enhance the appearance of this region and make the transition from the lower abdomen to the genital region more visually pleasant and comfortable sometimes request Monsplasty surgery.
How does Monsplasty work?
The Monsplasty surgery is performed under general anesthesia, so the patient feels no discomfort and the procedure goes smoothly. There are two methods for carrying out the process. One of them is when liposuction should be combined and in the other method, Monsplasty is done as e treatment alone. Liposuction should not be considered until there is sagging, wrinkled, or excess skin. The excess fat from the mons pubis area is removed during the liposuction treatment, which brings the operation to a close.
If there is sagging or an excessive amount of skin tissue together with fat tissue in the area, surgery is recommended. During surgery, the patient's mons pubis has extra skin and fat removed. There may also be small belly stretches used, at the patient's request. This enables the region to have a compact, pleasing appearance. Monsplasty procedures can take anywhere between one and two hours to complete, depending on how complex the surgery is.
The Consultation
At Queen Clinic in Turkey, we've treated a lot of patients who felt self-conscious because of a problem with their mons pubis region. We have assisted many people in regaining a more youthful appearance and a good body image. As respected consultant plastic surgeons and monsplasty experts, we are attentive, and caring and we take the time to listen to your concerns and understand why you desire surgery without expressing judgment.
By evaluating the mons pubis area, we can collaborate with you to create a treatment plan that can result in a desired but achievable outcome. The surgeon will carefully assess the potential risks, the recovery process, and each stage of the procedure. To gain insights into other patients' experiences and better comprehend what to anticipate, you can find testimonials and outcomes on our website. If needed, we can arrange a second consultation for you.
Aftercare and results
You will receive a thorough examination, a follow-up appointment, and suggestions for efficient pain management before you go. You may feel uncomfortable after the treatment, and you'll require transportation home. Immediately following surgery, your lower abdomen or pubic region will be unpleasant, puffy, and bruised. These negative effects are brief and frequently go away after three weeks. We advise you to gradually increase your exercise levels during the recovery process, starting with relatively short walks. This will keep you flexible. Take a week out of work, a little longer if your job involves heavy lifting.
You might assume that your wounds will be significantly healed in three weeks. Some of the results of the operation will be visible very quickly and for about 6 weeks or more the bruising and swelling will be gone completely.
After having a monsplasty, a person may feel more comfortable with their appearance, which can increase self-esteem and confidence. This surgery may assist with easing any physical or functional issues with peeing or engaging in sexual activity, as well as make the region around the mons pubis firmer and flatter.
Who is it suitable for?
Monsplasty is appropriate for anybody above the age of 18. It is not suitable for those who have not yet reached adulthood. People over the age of 18 qualify as suitable candidates since the vaginal area has fully formed and alterations may be made without interfering with the developing process. It is recommended that pregnant women do it after the pregnancy has finished.
What are the benefits of Monsplasty?
A monsplasty provides a number of advantages, including:
Improved self-esteem. The majority of people are pleased with their monsplasty results. They like how their body looks and how nicely their clothes fit.
Increased comfort. Urinating and having sexual relations become easier.
Improved hygiene. Washing your genitalia, mons pubis, and abdomen is easier.
If your weight stays the same, the results of this procedure will remain forever and you will have the desired body.
The procedure is safe and most of the time goes without any risks.
Are there any side effects and risks?
Surgical procedures all include some risks. Monsplasty potential risks include those associated with:
Anesthesia risks.
Infection risks.
Numbness.
Color change of the skin.
Swelling.
Undesirable scarring.
Your mons pubis is not balanced.
Your skin starts to sag once again.
A buildup of fluid or a mass of clotted blood can be formed.
Why choose our clinic for Monsplasty?
Choose Queen Clinic in Turkey for Monsplasty and benefit from our expertise, personalized care, and excellent results. Make an appointment with us right now to get started on the path to a more confident you. When it comes to Monsplasty, our clinic distinguishes apart for the following reasons:
Expertise
Our clinic is home to a group of surgeons that specialize in Monsplasty procedures and have years of experience. They deliver exceptional results because they understand the unique challenges and the details of the mons pubis area.
Personalized Approach
Our goals will be achieved and our experts will deliver results that exceed your expectations. Our team specializes in giving our customers a unique experience tailored especially to them.
Comprehensive Support
Our clinic in Turkey is dedicated to providing complete assistance throughout your Monsplasty procedure, beginning with your initial consultation and continuing through post-operative care. Our caring personnel will help you through each stage since they prioritize your comfort, welfare, and pleasure.
State-of-the-Art Facilities
Our clinic has modern facilities and cutting-edge equipment to provide the finest service possible. We stay up to speed on the latest innovations in Monsplasty operations and incorporate them into our work to provide the greatest results for our patients.
Exceptional Results
Our practice has an established tradition of generating excellent Monsplasty results, supporting patients in creating a more well-balanced and aesthetically acceptable look in the mons pubis region. We are proud to help you achieve the self-image you request and to help you boost your self-confidence.
Frequently Asked Questions
The recovery process is minimal, but spending on your work type you should wait till you are ready. Some work types require a lot of physical activity and this can make the recovery process slower and damaging on the wound.
It is recommended to allow yourself some rest after regular exercise before resuming your daily activities. In the initial week after the procedure, it's advisable to start slowly. As you feel ready, usually after about a month, you can gradually return to your normal activities.
The first few days after the Monsplasty procedure are typically the most uncomfortable. Your incisions may bleed slightly, and you may feel bruised, swollen, and uneasy.
Typically, any pain and discomfort should subside within the initial 5 to 7 days following the procedure, requiring minimal aftercare.
At our clinic, we believe that Monsplasty operations should be available to everyone, regardless of gender. We recognize that both men and women may want to improve their mons pubis region for a variety of reasons. Our skilled surgeons have performed Monsplasty treatments on people of both genders, ensuring that each patient receives personalized care and fulfills their cosmetic goals.
Monsplasty and pubic remodeling operations are frequently performed in a private surgery clinic. It normally takes between 60 and 90 minutes for the procedure to be completed.
This procedure delivers lower-profile mons that show up less in clothing. Excessive skin excision may lessen hanging in some patients with overhanging mons. It will help you achieve your dream body without worrying if your lower stomach is showing.