Eyebrow Transplantation In Turkey
at the Queen Clinic in Istanbul leading dental specialists.
Leadership Assessed
Outstanding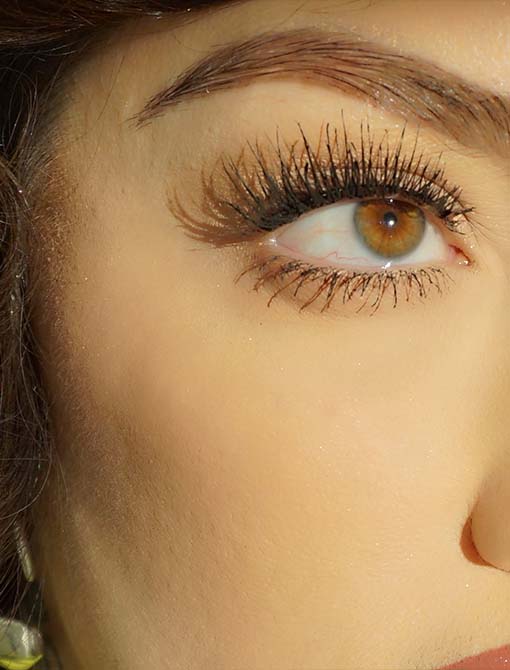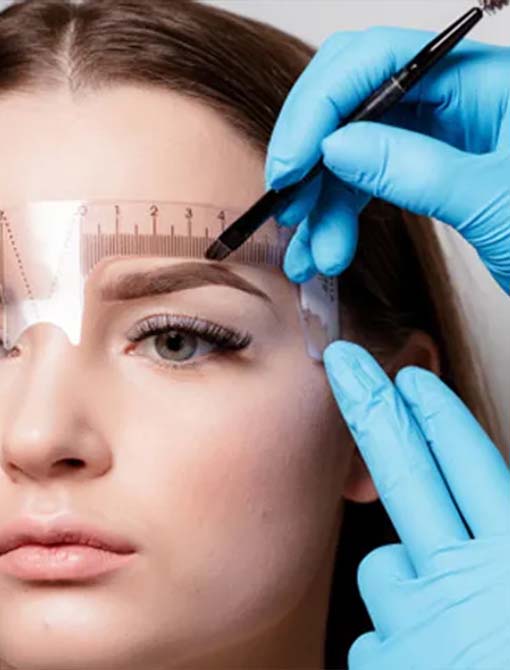 Leadership rated
Outstanding
Surprising results
I had an abdominoplasty 3 months ago and I am very satisfied with the results. I had a lot of flabby skin and stretch marks from pregnancy and childbirth, and the abdominoplasty removed all that and gave me a flat, toned abdomen. I feel much more confident about my body now.
Hortensia Vaccarino, 20 hours ago
I am very happy
I am very happy to share my experience at Queen Clinic in Istanbul. I came from Italy to undergo liposuction and could not be more satisfied with the results.
Olga Torelli, 4 days ago
Very satisfied with the results
I had dental implants 6 months ago and I am very satisfied with the results. I had lost some teeth due to gum disease, and the dental implants restored my smile. I feel much more confident now when I smile.
Gerardo Auletta, 6 days ago
I am more confident
I am very satisfied with the results of my hair transplant. I had been losing my hair for many years and it was starting to affect my self-esteem. I did some research and found a trusted surgeon who performed the procedure. The procedure was quick and painless, and recovery was relatively easy.
Aquilino Presti, 9 days ago
Rated 4.8 / 5 - 361 reviews
Showing our latest reviews
The Latest Technologies
Taking advantage of the most advanced advances, we offer our patients the benefits of cutting-edge diagnoses, treatments and solutions.
Leading Doctors In The Field
We have invited only the best and most experienced consultants and doctors in Turkey to work with us. An unwavering commitment to excellence.
Free Online Consultation
It takes absolutely nothing to get a free online consultation from the best doctors in the world. We have made this process very easy and free for everyone, forever.
Reliable Worldwide
Every year we help more than 4,000 patients from countries such as the United States, Italy, England, France, Germany, Spain, etc. to improve their health and appearance.
Eyebrow Transplantation At A Glance
Time Of Operation
2-3 hours
Persistence Of Results
Forever
Sensitivity Time
3-15 Days
Time To Return To Work
3 Days
Anesthesia
Sedation And Local Anesthesia
Before And After Eyebrow Transplantation in Turkey
Before
After
Before
Eyebrow Transplantation In Turkey: Best Brow Implants
Eyebrow transplantation in Turkey is a life improvement procedure for people who require full and more defined eyebrows. As the desire for more attractive and full eyebrows grows day by day, this procedure is becoming more requested. Our clinic in the heart of Istanbul specializes in transplantation of the brows and employs modern equipment to provide the best-looking outcomes. With our modern facilities and our skilled and professional doctors, we provide great results and sophisticated procedures. You will achieve the desired goal and regain your confidence with the eyebrow treatments we provide.
What is eyebrow transplantation?
Eyebrow transplantation in Turkey is a cosmetic procedure that provides long-lasting results that restore lost eyebrow hair and makes them look fuller. Individuals who suffer from sparse eyebrows, have experienced hair loss in this area due to an accident, or have over-plucked usually see this treatment as a choice.
One of our skilled professionals at Queen Clinic will perform this procedure using hair transplant methods to replace the current hair that is missing from your eyebrows. A little part of your scalp, usually the location above your ears will be the donor area. This area may include two to fifteen hair follicles. These follicles are the cells that make the production of hair possible. The hair will be transplanted into your eyebrows by one of the trained surgeons at our clinic in Turkey. The hair in your eyebrows will become more visible once your skin is healed fully from the procedure. The need for eyebrow pencils or makeup will be eliminated.
Who gets an eyebrow transplant?
Usually, individuals who have suffered from medical issues or have had certain problems regarding eyebrow hair loss, consider this procedure. The procedure can be suitable for:
Individuals with naturally thin eyebrows may choose eyebrow transplantation, to achieve fuller and more defined eyebrows.
Aging, medical conditions, trauma, burns, or over-plucking can cause hair loss in the eyebrow area.
Some individuals may have genetically thin-developed eyebrows. Eyebrow transplantation can provide a way to improve their look.
To achieve their desired look, people who wish to have a different eyebrow shape, improved symmetry, or more aesthetically pleasing eyebrows may book for transplantation at Queen Clinic in Turkey.
What are the advantages of an eyebrow transplant?
Fuller and Natural-looking Eyebrows
If you have thin or sparse eyebrows and want to give them a fuller look, eyebrow transplantation in Turkey can be the way to improve your look and get the desired outcome. By implementing hair follicles into the eyebrow area it is possible to reach the wanted look.
Permanent Solution
Eyebrow transplantation is a long-lasting and permanent solution, unlike other procedures like microblading or makeup. The hairs that are implemented guarantee long-term results so you don't have to worry about their resistance.
Customizable Results
At Queen Clinic In Turkey, the surgeons will make sure to collaborate with the patient to design and develop eyebrows that fit the characteristics of the patient's face and will satisfy their needs. The thickness, symmetry, and brow shape preferred by the client will be tailored by the surgeon.
Improved Self-confidence
Self-esteem and confidence will increase after the eyebrow transplantation, especially with patients who have thin or nonexistent eyebrows. This will be a huge change. The face symmetry will be improved and this will lead to a more balanced and beautiful look of the client.
Minimal Downtime and Recovery
The recovery period after eyebrow transplantation in Turkey is rapid. This procedure does not require you to spend the night at the hospital. Patients may usually return to their everyday activities within the first days if they take good post-operative care.
Natural Hair Growth
After time passes no more maintenance or special care is needed as the hair follicles continue to develop naturally. As natural eyebrows they can be trimmed, sculpted and you can give the shape you desire.
The Eyebrow Transplantation Procedure
Consultation with one of our professionals at our clinic in Turkey is the first step to take into consideration. The doctor will examine the condition of the patient's eyebrows, and the goals will be discussed. After this, the doctor will decide if you are suitable for this procedure. The hair follicles will be harvested from a tiny donor area which is typically at the back of the scalp or near the ear. The similarity in texture and growth pattern of this section is similar to the eyebrow hair, so this is the reason why we chose this area.
To guarantee the comfort of the patient which is one of our top priorities, local anesthesia is administered. The donor and the eyebrows are numbed. This eliminates the pain and discomfort during the procedure. Follicular unit extraction (FUE) or follicular unit transplantation (FUT) procedures are the methods used to extract hair follicles from the back of the head.
Small dots are created in the eyebrows, where the patient requires more hair. Taking into account the natural direction and pattern of brow hair development the specialist carefully makes these tiny incisions. The hair that is collected from the donor area is carefully placed in the eyebrows. Our specialized doctors will implement the follicles of hair at the proper angle and depth, to achieve a natural-looking result that will leave you satisfied. Eyebrow transplantation requires a lot of attention and accuracy from the doctor. The postoperative period is really important and you should follow the instructions carefully.
During the first weeks, the eyebrows are going to shed and undergo a period of rest but you should worry as it is a normal process. The results will begin to show after a few months and at 9-12 months the recovery process will be fully completed.
Pre-operative Preparations
The preparation before the brow transplantation in Turkey undergoes several stages to ensure a safe and effective procedure. The surgeon at our clinic will meet you for an initial consultation. The topics to be discussed will be: the current state of your eyebrows, and your goals and expectations for this procedure, you will go over your medical history, and at the end, the doctor will decide if you are appropriate for this surgery. Our doctors will be pleased to answer any question you may have and they will answer them with no hesitation. A complete medical assessment is needed to examine your overall health for the surgery to not undergo any complications. Certain lab work and physical examinations will be done.
If you are currently using any medications, drugs, or treatment you will need to disclose this information with our doctors because some of these factors might interfere with the brow transplantation procedure or the aftercare. Our surgeons can give you advice on specific lifestyle alterations that may need to be changed for the surgery to go smoothly. Alcohol, smoking, drugs, and blood-thinning substances that can cause bleeding should be avoided. Detailed instructions will be given by our specialists regarding eating, washing the face, and the skincare steps. You should listen to your doctor carefully when he is describing the steps as it is crucial to ensure a smooth and safe eyebrow transplantation.
When the day comes, have someone send you to the clinic and wait for you there as you will not be able to drive by yourself. If it is possible, have someone take care of you the first two days following the procedure as you may not be able to do some tasks by yourself. Our clinic will provide follow-up sessions with the surgeon that did the procedure for him to check the progress and to get the best result possible.
Post-operative Care and Recovery
To get the best results possible after the eyebrow transplantation, the aftercare procedure and rehabilitation are critical. Here are some of the guidelines you should follow:
Follow Surgeon's Instructions
Our surgeons will discuss with you clear instructions that you should strictly follow. Your specific requirements are going to be discussed and the care plan will be provided to you. If you follow the steps the road to recovery will be easier.
Medications and Topical Treatments
The doctor will prescribe you painkiller medicine to reduce the possibility of infection and discomfort.
Protect the Transplanted Area
Avoid contact with the eyebrows because you can displace the grafts and this will cause scars. Extreme heat, sunshine, or heavy rain should be avoided as the area is sensitive.
Gentle Cleansing
A light cleaner will be provided for you to clean the eyebrows. Our specialists will teach you how to gently clean to avoid infection and not cause any harm.
Avoid Activities
Intense activity and exercises that produce excessive breathing should be avoided in the early recovery stage. Based on the time that has passed, you will be advised on when you can continue this kind of activity.
Be Mindful of Sleeping Position
You should sleep with your head raised in the suggested position after eyebrow transplantation as contact with this area should be avoided.
Patience for Hair Growth
You should understand that hair growth needs its own time. The hair will shed first, but don't worry as this is a normal process of this procedure. Within a few months, new hair growth will begin and the final results will be visible within 9-12 months.
Why should you choose Queen Clinic in Turkey for your Eyebrow Transplantation?
Reputation and Experience
Our clinic in Turkey specializes in eyebrow transplantation and has a track record of successful treatments. We advise you to take a look at our certificates and research the experience of our surgeons who will be conducting the surgery at our facility.
Before and After Photos
To determine the quality of our work we advise you to take a look at our before and after photos of our previous patients. Testimonials and reviews can also be helpful before you choose eyebrow transplantation.
Expertise in Eyebrow Transplantation
Eyebrow transplantation calls for a more specialist approach compared to other transplants and Queen Clinic in Turkey offers the best service for your requirements.
Safety and Sterilization Standards
Queen Clinic in Turkey follows strict safety regulations and upholds tight sterilization standards.
Sterile instruments are used, the operating room is hygienic and we reach global medical standards.
Consultation and Communication
Queen Clinic in Turkey pays close attention to detail and is willing to consult you through all the procedures. Communicating your goals, expectations and having good communication with your surgeon are required for a successful process.
Cost and Value
Cost and value are important factors to take into consideration when you decide on eyebrow transplantation. At Queen Clinic in Turkey, we try to give the best results at the lowest price possible that will fulfill your expectations.
Frequently Asked Questions
The recovery time is expected to be 7-10 days but it also depends from person to person. Swelling, scabbing, and redness can be visible in the donor and the recipient region. If you stick to the recommendations that the surgeon is going to give you the healing process will be easier and you will get over it quickly.
Any makeup product is best to be avoided from the eyebrow area, during the early healing process. Talk to your surgeon about when it will be the right time for you to start wearing your makeup product without interrupting the healing process.
Minimal maintenance is required after eyebrow transplantation. After the transplant, the eyebrows will start to grow as normal. You can trim and groom the hair in the way that you desire.it is advised to avoid sun exposure and maintain a healthy lifestyle for the eyebrows to grow in a healthy way.