Face Lifting In Turkey
at the Queen Clinic in Istanbul leading dental specialists.
Leadership Assessed
Outstanding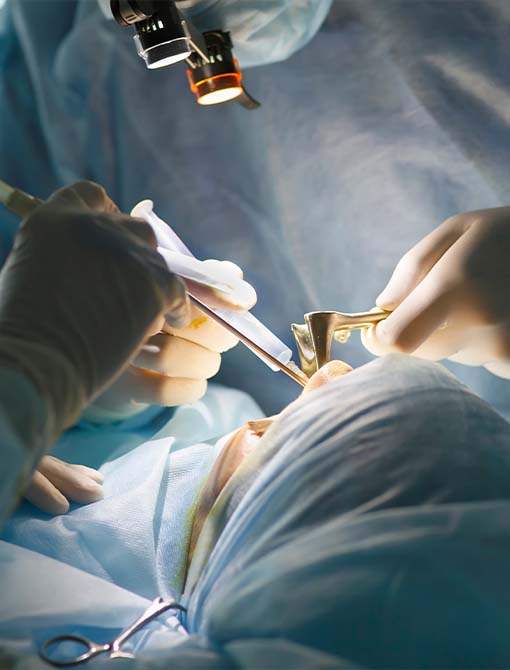 Leadership rated
Outstanding
Surprising results
I had an abdominoplasty 3 months ago and I am very satisfied with the results. I had a lot of flabby skin and stretch marks from pregnancy and childbirth, and the abdominoplasty removed all that and gave me a flat, toned abdomen. I feel much more confident about my body now.
Hortensia Vaccarino, 20 hours ago
I am very happy
I am very happy to share my experience at Queen Clinic in Istanbul. I came from Italy to undergo liposuction and could not be more satisfied with the results.
Olga Torelli, 4 days ago
Very satisfied with the results
I had dental implants 6 months ago and I am very satisfied with the results. I had lost some teeth due to gum disease, and the dental implants restored my smile. I feel much more confident now when I smile.
Gerardo Auletta, 6 days ago
I am more confident
I am very satisfied with the results of my hair transplant. I had been losing my hair for many years and it was starting to affect my self-esteem. I did some research and found a trusted surgeon who performed the procedure. The procedure was quick and painless, and recovery was relatively easy.
Aquilino Presti, 9 days ago
Rated 4.8 / 5 - 361 reviews
Showing our latest reviews
The Latest Technologies
Taking advantage of the most advanced advances, we offer our patients the benefits of cutting-edge diagnoses, treatments and solutions.
Leading Doctors In The Field
We have invited only the best and most experienced consultants and doctors in Turkey to work with us. An unwavering commitment to excellence.
Free Online Consultation
It takes absolutely nothing to get a free online consultation from the best doctors in the world. We have made this process very easy and free for everyone, forever.
Reliable Worldwide
Every year we help more than 4,000 patients from countries such as the United States, Italy, England, France, Germany, Spain, etc. to improve their health and appearance.
Facelift At A Glance
Time Of Operation
2-6 hours
Persistence Of Results
A lifetime
Sensitivity Time
2-3 weeks
Time To Return To Work
2-4 weeks
Anesthesia
General Anesthesia
Before And After Facelift In Turkey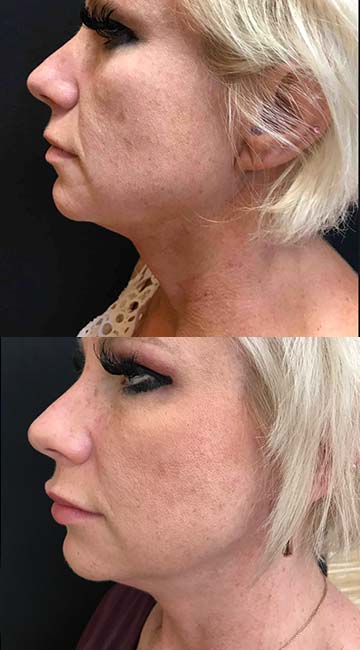 Facelift In Turkey – Facial Plastic Surgery
A facelift is a quite favored facial plastic surgery procedure in Turkey that aids in improving the appearance of the face. Referred to also as rhytidectomy or simply a surgical facelift. The procedure helps in removing the surplus skin and fat from the neck, face, and chin, tightening the facial muscles, and reducing creasing and wrinkles. A facelift is a surgical treatment for aging and a very efficacious solution for those patients who would like to rejuvenate the way they look without any other treatment.
What Is A Facelift?
A facelift is a surgical operation that helps in the removal of excess skin and fat from the face and consequently tightens the neck and face muscles. It is a procedure that eases the shaving process and enhances the face shape when smiling or frowning.
It can additionally increase the sagging cheeks, tighten the neck and remove any jowl. The intervention has a sole objective: the improvement of appearance by reducing any indication of aging. Nevertheless, it is of utmost importance to keep in mind that a facelift won't impede future signs of aging from developing. It will solely enhance the exciting signs of aging in your facial characteristics.
What Are The Benefits Of The Facelift Procedure?
There are numerous advantages to a facelift procedure. Some of these are the following:
Address Multiple Signs Of Aging
Though it might seem like an extreme solution for sagging skin, wrinkles, and other indications of aging, a facelift is the most efficacious approach to addressing multiple indications. It addresses much more than just wrinkles and it tightens sagging skin, giving you a rejuvenated appearance. The intervention smooths out any lines and folds surrounding the neck and mouth, and it corrects pigmentation problems.
Tightens Up Sagging Skin
A facelift can help in tightening up the skin on your neck, face, and jawline by getting rid of surplus fat, repositioning the skin, and tightening sagging muscles. The surgery also eliminates excess skin and underlying tissue adjacent to the ears that pump up with aging. The outcomes are a much smooth and tight appearance to your facial characteristics.
Re-Contours Your Jawline And Neck
A facelift can moreover enhance the appearance of your neck and jawline. Numerous patients have loose skin surrounding their neck region, which results in a double chin effect. The surplus skin is removed throughout the procedure, and any fat deposit provides you with a more lean neckline.
The Rhytidectomy Procedure Can Be Beneficial For Men, Too.
The rhytidectomy procedure is not made solely for women, it can also be a beneficial solution for men who are searching for a way to enhance the appearance of their necks and faces. Facelift can aid you in making you look much younger and rejuvenated, but it is also advantageous for those patients who have significantly gained or lost weight. Additionally, a rhytidectomy procedure can help in the restoration of the facial features' balance, making you look just like you did when you were at a younger age.
There's No Wrong Age To Get A Rhytidectomy
Whilst several people believe that getting a facelift after crossing your 50s is impossible, this is untrue. As long as you are in general good health and have reasonable expectations of what can be achieved from the procedure (bear in mind that it won't get rid of all signs of aging), there is no reason that you shouldn't think about undergoing the procedure, at any age.
Pair With Additional Procedures
A facelift can be combined with a lot of other procedures in order to achieve the best outcomes for your appearance. For instance, you might be getting Botox on your cheeks, forehead, and jawline prior to the surgery for the minimization of any wrinkles before they start showing up. They will be diminished or fully eliminated following your surgery.
Facelift Recovery
The duration of the recovery process is dependent entirely on the kind of surgery undergone and whether it was combined with any other procedure. Taking generally no less or more than two weeks, the recovery includes facial pain, swelling, and redness persisting for a few days following the intervention. The intervention sutures are removed after about 5 to 10 days.
For scars coming as a result of a facelift to fully disappear it might take approximately one year. To recover swiftly, with no risks or complications, you must thoroughly follow your doctor's guidelines.
Facelift In Turkey: Who Is The Candidate?
This procedure is an extraordinary solution for people of all ages, but it works much better for those in their 40s, 50s, and 60s, a time during which aging becomes more imminent. If you are a person below your 40s, the best approach to softening the skin is with non-invasive treatments like laser resurfacing, fillers, botox, or chemical peels. The surgery is most probably needed when you reach 60 and have notable sagging skin surrounding your neckline and cheeks. Yet, a mini-lift can always be an alternative when in good general health and looking to rejuvenate your facial features without any dramatic change.
How Long Is the Downtime After Surgery?
You can return to work a week to two following your procedure. That is the time during the recovery when there are fewer signs of surgery and the face is not so delicate.
Optimally, the best would be aiming to get back to work after one to two weeks after the procedure.
What type of anesthesia do we use for a facelift in Turkey?
Generally, the surgery, there is used general anesthesia, be it for sample types or more complicated ones. Practically, you will be sleeping throughout the procedure. You will only be staying in the hospital for a night following the intervention to impede any side effect that comes as a result of the general anesthesia.
When will the bruising disappear?
Several of the side effects of the facelift procedure fade following the intervention in two weeks to a month. You are able to go back to work a week after the intervention, as previously stated, by concealing the left redness with a little makeup, if necessary.
Frequently Asked Questions
Surgery for blepharoplasty requires just minimal preparation. In contrast, it is advised that you stop taking any blood-thinning medications, including aspirin or ibuprofen, two weeks before surgery if you can do so.
No, even if you are awake, you shouldn't feel any of the actual procedure since you will receive a local anesthetic injection shortly before the process. The eyelids may first hurt or feel itchy, but after the injection, they will go numb.
The surgery is not considered painful, but if there is any discomfort pain killer medicine is provided to you. The eyelids can feel sore and painful but this will pass with time as it is considered a normal side effect. The doctor can also advise you to use lubrification eye drops several times during the day if your eyes start to feel dry.