Chin Augmentation In Turkey
at the Queen Clinic in Istanbul leading dental specialists.
Leadership Assessed
Outstanding
Leadership rated
Outstanding
Surprising results
I had an abdominoplasty 3 months ago and I am very satisfied with the results. I had a lot of flabby skin and stretch marks from pregnancy and childbirth, and the abdominoplasty removed all that and gave me a flat, toned abdomen. I feel much more confident about my body now.
Hortensia Vaccarino, 20 hours ago
I am very happy
I am very happy to share my experience at Queen Clinic in Istanbul. I came from Italy to undergo liposuction and could not be more satisfied with the results.
Olga Torelli, 4 days ago
Very satisfied with the results
I had dental implants 6 months ago and I am very satisfied with the results. I had lost some teeth due to gum disease, and the dental implants restored my smile. I feel much more confident now when I smile.
Gerardo Auletta, 6 days ago
I am more confident
I am very satisfied with the results of my hair transplant. I had been losing my hair for many years and it was starting to affect my self-esteem. I did some research and found a trusted surgeon who performed the procedure. The procedure was quick and painless, and recovery was relatively easy.
Aquilino Presti, 9 days ago
Rated 4.8 / 5 - 361 reviews
Showing our latest reviews
The Latest Technologies
Taking advantage of the most advanced advances, we offer our patients the benefits of cutting-edge diagnoses, treatments and solutions.
Leading Doctors In The Field
We have invited only the best and most experienced consultants and doctors in Turkey to work with us. An unwavering commitment to excellence.
Free Online Consultation
It takes absolutely nothing to get a free online consultation from the best doctors in the world. We have made this process very easy and free for everyone, forever.
Reliable Worldwide
Every year we help more than 4,000 patients from countries such as the United States, Italy, England, France, Germany, Spain, etc. to improve their health and appearance.
Chin Augmentation At A Glance
Persistence Of Results
A lifetime
Time To Return To Work
1 week
Anesthesia
General Anesthesia
Before And After Chin Augmentation In Turkey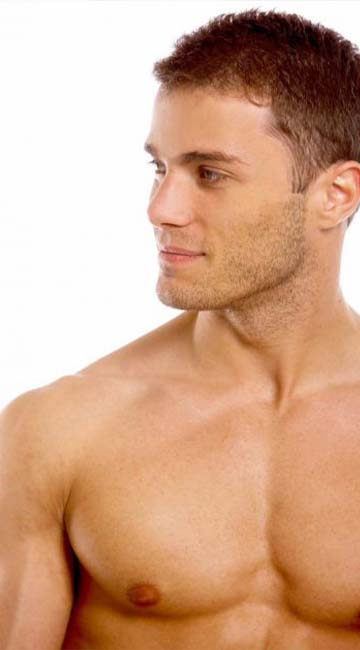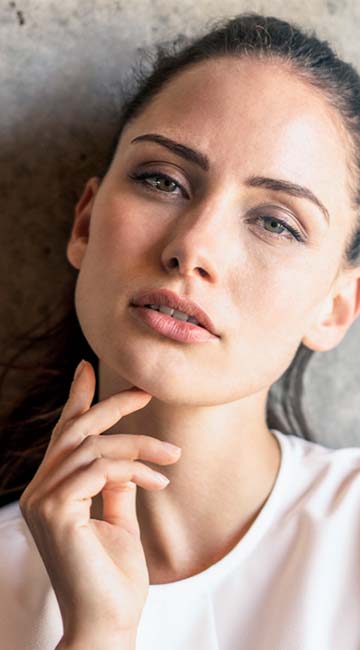 Chin Implant In Turkey – Chin Augmentation Procedure
Understanding the variety of procedures and what they imply is crucial if you are looking to undergo a chin implant in Turkey. A chin implant can cause a huge transformation in your appearance giving you a stronger jawline, one you always wanted. Though the procedure has been around for more than ten years, it has only become preferred among people after celebrities started talking about their experiences.
What Is Chin Augmentation?
Chin augmentation, known medically as mentoplasty, is a surgical procedure that aids in the reshaping of the chin to offer a much more prominent and defined profile. The surgery can be conducted by itself or blended with other facial procedures like nose surgery, or facelift surgery. The procedure is also referred to as chin implantation or chin enhancement.
What Happens During Chin Implant Surgery?
During the chin implant surgery, the surgeon makes an incision onwards the original fold of the lower jawbone and he/she next removes some of the bone from under to create an indent in the chin region. He/she will then insert an implant into the hollowed-out region for extra definition and projection. Certain surgeons decide on using synthetic materials including silicone, while others decide on employing bone from other regions of the body, including the leg (epiphysiodesis) or hip bone.
Benefits Of Chin Implants And Surgery You Need To Know About
If you have been in search of a swift way to kick-start your social life this summer vacation, you might want to take into account undergoing chin implant surgery.
And prior to thinking about saying no to this overwhelming surgery over surfboards and bikinis at the beach, do ponder these few advantages of chin augmentation surgery:
Boost Confidence And Improve Self-Esteem
A small or weak chin can directly or indirectly affect the way you feel about yourself. Moreover, continuously thinking about what others think of your appearance and whether they like you or not can be draining for your mental health.
Whilst there exist ways to elevate your self-love and confidence, undergoing a chin implant can straight away impact your thoughts and make you feel more comfortable in your skin.
You will feel more confident about the way you appear and present yourself in social interactions, which will result in a less stressful life and be highly social. A huge part of elevating our self-love and enhancing our confidence is also increasing our self-worth.
You'll feel better about how you look and present yourself to the world, which will likely lead to less stress and better interactions with others. A big part of boosting your self-esteem and improving your confidence is also increasing your self-image.
Better Quality Of Life And Self-Care
Among the biggest advantages of chin implants is that they can enhance the quality of your life. Whenever you are unsatisfied with the way you look, it is quite hard focusing on living your best life, but once you feel comfortable in your skin, it is much easier to pay attention to self-care. Improved self-care can result in improved health and much fewer chances for depression or anxiety.
Additionally, it can result in diet, exercise routine, and overall sleep schedule improving, giving you much more energy, better focus, and a quite positive outlook on life.
Enhanced Appearance
Whenever you undergo surgery to improve the way you look, you must recognize that there will be changes when you get out of the surgical room. Depending on your expectations of what might be achieved by the surgery, this can either be a good thing or a bad thing.
You'll most likely look rejuvenated and much more good-looking if you undergo a chin implant. That is due to the fact that your facial features, your face shape, and your smile will be more proportionate and appealing. That can result in better chances at work and a better encounter seeing as your self-confidence will be higher.
At Queen Clinic, Turkey, we have the most knowledgeable and skilled plastic surgeons and our clinic is equipped with cutting-edge technologies.
Preventative Measures For Future Surgeries
If you are feeling as if your self-confidence is lowering because of your chin and the fact that it doesn't look as great as you would want it to, it might imply that you are heading toward a weak chin.
With the aging process comes the receding chin, thinner jawline, or other signs that could result in a weak chin, also known as a receding or weak chin. A weak chin can then result in a weak smile or an underbite if it doesn't get treated.
If you are trying to impede future surgical procedures from happening, chin augmentation can be a preventative measure. It will assist in strengthening your chin, keeping it from receding, and avoiding any future surgery that might be more encroaching or hard to heal.
Maintain Or Increase The Value Of Your Facial Features
If you are among those individuals who have a long face and are looking for a way to round it out and make it seem less angular and long, a chin implant can aid you in achieving the appearance that you desire. The chin implant can additionally be employed for the balancing of the characteristics on either side of your face.
For instance, if you have an eminent cheekbone, you can undergo chin implants to create a more equal and rounded look on your face, or if you have a weak chin, you can undergo it to balance the two characteristics.
The exact same thing goes for those who have a low or high-brow bone. Chin implants can be an amazing approach to correcting these problems without the requirement of going under the knife again.
Chin Implant Recovery
The awaited recovery period for the chin implant procedure varies from a couple of weeks to a couple of months. As a rule of thumb, it doesn't matter how swiftly and quickly the plastic surgery you are undergoing goes, you should thoroughly follow the instructions given to you by your surgeon. The success rate of the procedure constitutes entirely on the recovery period.
The recommendation is to rest fully during the postsurgery period, consume a soft die, and cease from hard foods that necessitate effort when chewing. Another recommendation is to discontinue smoking to pitch into the pace of wound healing. Our surgeons also advise patients to avoid sun exposure. Ultimately, the next piece of advice would be to use special pillows when sleeping and try to sleep laid back for some days following the procedure.
Frequently Asked Questions
Surgery for blepharoplasty requires just minimal preparation. In contrast, it is advised that you stop taking any blood-thinning medications, including aspirin or ibuprofen, two weeks before surgery if you can do so.
No, even if you are awake, you shouldn't feel any of the actual procedure since you will receive a local anesthetic injection shortly before the process. The eyelids may first hurt or feel itchy, but after the injection, they will go numb.
The surgery is not considered painful, but if there is any discomfort pain killer medicine is provided to you. The eyelids can feel sore and painful but this will pass with time as it is considered a normal side effect. The doctor can also advise you to use lubrification eye drops several times during the day if your eyes start to feel dry.