Breast Reduction In Turkey
at the Queen Clinic in Istanbul leading dental specialists.
Leadership Assessed
Outstanding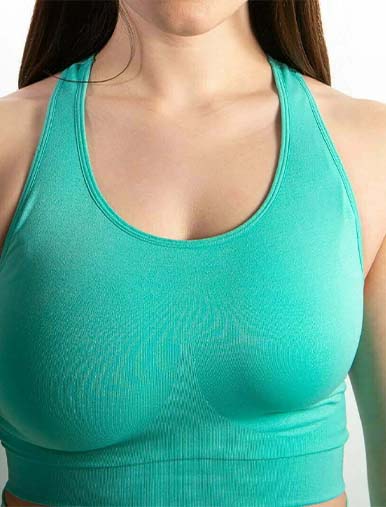 Leadership rated
Outstanding
Surprising results
I had an abdominoplasty 3 months ago and I am very satisfied with the results. I had a lot of flabby skin and stretch marks from pregnancy and childbirth, and the abdominoplasty removed all that and gave me a flat, toned abdomen. I feel much more confident about my body now.
Hortensia Vaccarino, 20 hours ago
I am very happy
I am very happy to share my experience at Queen Clinic in Istanbul. I came from Italy to undergo liposuction and could not be more satisfied with the results.
Olga Torelli, 4 days ago
Very satisfied with the results
I had dental implants 6 months ago and I am very satisfied with the results. I had lost some teeth due to gum disease, and the dental implants restored my smile. I feel much more confident now when I smile.
Gerardo Auletta, 6 days ago
I am more confident
I am very satisfied with the results of my hair transplant. I had been losing my hair for many years and it was starting to affect my self-esteem. I did some research and found a trusted surgeon who performed the procedure. The procedure was quick and painless, and recovery was relatively easy.
Aquilino Presti, 9 days ago
Rated 4.8 / 5 - 361 reviews
Showing our latest reviews
The Latest Technologies
Taking advantage of the most advanced advances, we offer our patients the benefits of cutting-edge diagnoses, treatments and solutions.
Leading Doctors In The Field
We have invited only the best and most experienced consultants and doctors in Turkey to work with us. An unwavering commitment to excellence.
Free Online Consultation
It takes absolutely nothing to get a free online consultation from the best doctors in the world. We have made this process very easy and free for everyone, forever.
Reliable Worldwide
Every year we help more than 4,000 patients from countries such as the United States, Italy, England, France, Germany, Spain, etc. to improve their health and appearance.
Breast Reduction At A Glance
Time Of Operation
2-4 hours
Persistence Of Results
A lifetime
Time To Return To Work
3 weeks
Anesthesia
General Anesthesia
Before And After Breast Reduction In Turkey
Breast Reduction Turkey, Mammoplasty – Cosmetic Surgery Istanbul
From a functional point of view, breast reduction surgeries in Turkey are seen as one the most vital interventions of cosmetic surgery. The breast is undoubtedly the most important organ in determining femininity.
Huge breasts are critically an obstacle for people wanting to adapt to social life. Even more so in daily life, people look overweight and this leads them not to wear anything they would like to or be unable to adapt to social life. Another issue individuals with large breasts face is skeletal deformities. Particularly in our patients, bending forward, pain in the back, neck distortion, pain in the neck area, and neck pain might develop as signs and symptoms.
What is Breast Reduction?
A breast reduction, known also as "mammoplasty", is a surgical intervention customized for the reduction of the size of the breast, to make it smaller, or in certain instances, even more shapely.
Breast reduction operation is solely focused on the removal of excess tissue in the breast, alongside skin and fat to tighten up the prominence and weight of the breast. Along with the breast, there will be a nipple reshaping and rise, creating a perkier, and fundamentally, a more aesthetically pleasing, breast shape. Breast reduction surgery is among the most usually preferred procedures around the world, constituting roughly over 15% of all cosmetic surgical procedures.
Ideal for those who have naturally huge breasts that result in inconvenience or discomfort, or those who have increased in volume after childbirth, the breast reduction procedure is applicable for both women and men who sense that their breasts are oversized or not in the right proportion with the rest of the body.
Queen Clinic utilizes the most advanced virtual imaging software to assist you in creating a visualization of the potential outcomes in your case, as well as managing expectations and increasing the chance of the achievement of your objectives.
Why do people have it?
The volume of a female's breast can be established based on numerous factors such as body weight, hormonal influences, and mainly genetics. It can, however, also be impacted after childbirth, leading to unwanted changes in breast volume and shape.
Regrettably, huge breasts can be related to a diversity of issues, ranging from low self-esteem and self-worth (even more so if you are a sporty individual, or in case you are struggling with finding flattering, well-fitting bras and clothes), to more complicated discomfort. Such discomfort can include neck pain, backache, and skin irritation such as rashes under the breasts. And then there are the issues associated with not being able to take part in some sports or exercise because of the overly huge breast volume.
Numerous women choose to have a breast reduction following childbirth, a time when the breast starts to sag lower than ever before. But, numerous other women undergo breast reduction surgery before having children and are highly concerned about the ability of breastfeeding following the surgery. Throughout the intervention, your amazingly skilled surgeon takes care to retain the connections between the skin and the remaining breast tissue, with the purpose of preserving breastfeeding ability.
Who is suitable?
Queen Clinic views individuals as suitable for the surgery if all of the below points are true:
A grown-up individual with fully blossomed breasts
An individual who is psychologically and physically healthy and fit
An individual who worries about the shape or volume of at least one of the breasts, be it for comfort or aesthetic reasons
An individual who has realistic expectations of what can be reached with the employment of the surgery
What does it involve?
Mammoplasty, or breast reduction, is an extremely invasive surgical intervention conducted under the administration of general anesthesia or sedation and takes about two to three hours to be completed.
The general aftermath of the surgery is the reduction of the size of the breasts, and maybe, in some instances, the repositioning of the breasts and nipple to help in generating the optimum aesthetic appearance. While the procedure itself has several methods that can be employed, every single one of them revolves around the reduction in the volume of the breast through excision and the reshaping of the breast mound, and the repositioning of the nipple.
Commonly combined with a breast uplift procedure for the restoration of the optimum position of the breast post-operation, the blood supply is saved to maintain a completely functioning and proportionate breast, hanging in the most natural position.
The recovery period takes approximately one to two weeks, during which our recommendation is to take time off work and reduce physical movement until the swelling has fully dissolved. You are enabled to get back to exercise and physical activity in roughly six weeks.
Breast Reduction for Men
You might have heard of Gynaecomastia, a condition that leads to males developing enlarged breasts. Well, we got that covered too. Gynaecomastia can be caused by old age or puberty, obesity, or hormone imbalance, or it can simply happen for no apparent reason. It can lead to men having low self-esteem, and it can all be fixed thanks to the treatment which helps them regain the wanted confidence and desired chest.
The intervention for males is conducted in a somewhat different technique, with the main focus being the avoidant of visible scars. More often than not, liposuction alone can be the appropriate way to create the desired outcomes. We also provide nipple reduction for men who are experiencing a condition called "puffy nipple".
What to expect
The Consultation
The initial step for every one of our patients is meeting with the surgeon that we feel is best suitable for you and best placed to conduct your intervention, for a consultation.
Throughout the consultation, you will have the ability to discuss with the surgeon what you hope to get from the breast reduction surgery, along with what might or might not be possible, given your existing skin quality, bone structure, and breast anatomy, in-depth.
A discussion concerning the risks and complications will also take place, as well as a discussion concerning the postoperative and rehabilitation stage. Your anamnesis will be noted down, such as your allergies, previous interventions, medications, and much more, and an evaluation of your fitness for the procedure.
If your surgeon declares you as an eligible candidate for the procedure, you are next invited to take into account whether you would like to go on with it or take a two-week "cooling off" period.
During this time you are more than welcome to talk to us about your potential intervention, as many times as you like.
Leading up to the procedure
If you decide to go on with the procedure, the next time you arrive at the clinic after your final consultation will be the day of the surgery.
Prior to being admitted, the below behavioral changes are advised/required:
Avoiding smoking in the 6 weeks before the procedure as individuals who are smokers have a higher chance of slow recovery and complications
Ceasing taking Aspirin or any other medications that have Aspirin in them the week before the procedure
Stopping the consumption of food or any drink in the 6 hours before the procedure, other than really tiny sips of clear fluid such as black coffee, plain water, or black tea, that are allowed up to about 2 hours before admission
On the day
On the day of your surgery, we require you to arrive for your settling an hour before the agreed start time of the procedure. At this moment you will talk to the nurse who is going to record your blood pressure and take any other necessary relevant test, and you will be meeting with the anesthetist and the surgeon who will be the ones making the final mark-ups.
The whole procedure is performed under general anesthesia over the course of approximately two to three hours. It revolves around the placement of a cut underneath the breasts, the excision of breast tissue and size through this cut, and ultimately the repositioning of the nipple.
After the procedure, you will be able to recover in the ambulatory recovery rooms of ours, for about two to three hours, depending on the rate of the surgery. Once our nursing staff is satisfied with the completion of your initial recovery and you are secure for the return home, you will be enabled to leave the clinic with the help of a member of your family or a friend.
Treatment recovery
Once you have arrived home you will have an entry to our helpful on-call nursing staff around the clock. This staff, full of knowledgeable and skilled individuals, is focused on giving you the right comfort and recovery and is present for any question or concern you might have in the immediate post-intervention stage.
Breast reduction recovery, as a whole, is quite quick and any leftover pain or discomfort subsides in a matter of days. Patients have the ability to return to their regular routine after a week after the procedure. The complete healing process takes about 2 to 3 weeks. Though there will be bruising and swelling visible, it will disappear within a few days and you can get back to your normal routine.
Our advice for the patients is to take a week off work while the swelling has reached its peak. Please be careful with your breast area throughout this time, and try not to push yourself. Our other advice would be to avoid UV light for about 2 to 4 weeks to assist in the scarring process.
Make sure to come in and see our nursing staff one week after the procedure to make sure that the incision area has been rightly reviewed. At this junction, our next recommendation would be to meet with one of our on-site aestheticians to talk about the ongoing treatment to support the recovery process.
Results should be visible by the end of the 6th week. Do come in to see your surgeon after 6 weeks for a postoperative final checkup.
Frequently Asked Questions
Breast reduction operation is generally conducted under the administration of general anesthesia considering it is a day case procedure, which means that to allow you to quickly recover after surgery and go back home the same day as the one of your breast reduction surgery, technological and advanced sedation methods are utilized.
While there exist numerous breast reduction surgery methods, every single one of them is thorough and based on the reducing of a proportion of the breast size through excision and reshaping the breast mound so that the nipple can be lifted in a more realistic position, whilst still maintaining the same blood supply amount to the elevated nipple and areolar complex. The long-term aftermath is a more "cheeky" breast hanging in a much more conforming position.
During your initial consultation, you will have a discussion with your surgeon regarding his or her most liked breast reduction method and the position on which the incision will be placed.
Though quite rarely a problem following a breast reduction operation, sensation loss might occur, on occasion. Women who have very huge breasts frequently do not have major sensitivity in the nipples and supposing it is the case that sensation is diminished after breast reduction operation, it is not likely to be missed.
On the doctor's advice, taking two weeks off your job after a breast reduction surgery would be a good decision, considering that the swelling throughout this time is greatest and it is recommendable to give your wounds the right time to recover. In the course of this time, it is also recommended to maintain physical activity to its lowest. Nonetheless, it is recommended to start moving as promptly as possible following breast reduction surgery.
If there is a need for stitches to be removed, this is usually conducted approximately two weeks following the intervention. During this stage, dressings are removed and it is advisable to wear comfortable sports bras or crop tops for support, at least until the discomfort and swelling have disappeared, after which they are enabled to start wearing the type of bras they would like to, in their new volume- it should be noted that this might take a couple more weeks.
A very critical part of the breast reduction aftercare process is moisturizing and massage. To assist you and ease things up for you, you will be provided with expert advice on the best methods from our skilled team.
After the employment of conventional breast reduction methods, there are expected to be small degrees of scarring. When talking about scarring, there should be taken into consideration the method used, knowing there are many, the patient in question, as well as the size of the breasts that need reducing. The most common scarring occurs around the nipple, right across the bottom of the breast fold, and there can also be a vertical scar linking the nipple scar to the breast fold scar, causing the development of the named "inverted T", or anchor pattern. Several surgeons like better conducting the intervention by leaving out the breast fold scar and causing the development of the "vertical scar" reduction. However, not every individual is suitable for the employment of this method and it has an inclination of being used for not such huge breasts.
Thanks to our expertise in liposuction, there is a high possibility of conducting breast reduction employing liposuction techniques only. Namely the "scarless breast reduction" technique, the incisions needed during this technique can be performed in less prominent positions, like under the arms, where they aren't visible.
If huge breasts are a problem for you and are the cause of discomfort or physical pain, then breast reduction can be a way of alleviating the pain and preventing it from worsening. On the other hand, if your breasts are the cause of self-consciousness or a sense of worth, an intervention might help with this. And if the size of your breasts is having a negative effect on the way you build your romantic or work relationships or your overall social life, then breast reduction surgery might be the solution.