Breast Augmentation In Turkey
at the Queen Clinic in Istanbul leading dental specialists.
Leadership Assessed
Outstanding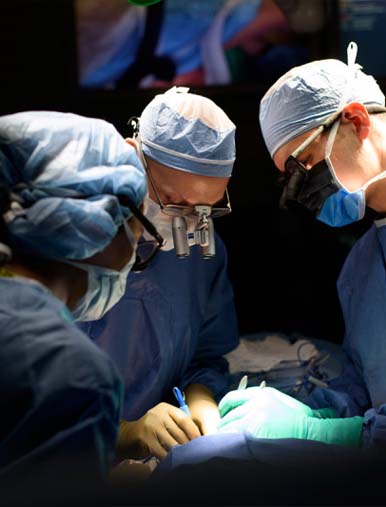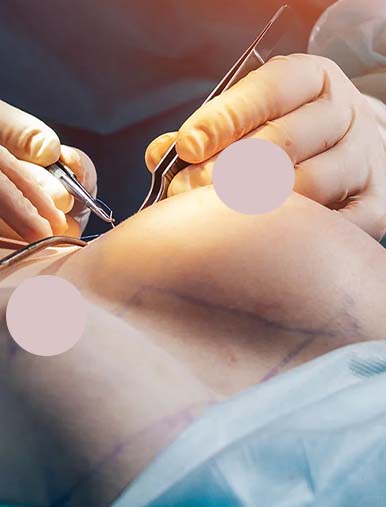 Leadership rated
Outstanding
Surprising results
I had an abdominoplasty 3 months ago and I am very satisfied with the results. I had a lot of flabby skin and stretch marks from pregnancy and childbirth, and the abdominoplasty removed all that and gave me a flat, toned abdomen. I feel much more confident about my body now.
Hortensia Vaccarino, 20 hours ago
I am very happy
I am very happy to share my experience at Queen Clinic in Istanbul. I came from Italy to undergo liposuction and could not be more satisfied with the results.
Olga Torelli, 4 days ago
Very satisfied with the results
I had dental implants 6 months ago and I am very satisfied with the results. I had lost some teeth due to gum disease, and the dental implants restored my smile. I feel much more confident now when I smile.
Gerardo Auletta, 6 days ago
I am more confident
I am very satisfied with the results of my hair transplant. I had been losing my hair for many years and it was starting to affect my self-esteem. I did some research and found a trusted surgeon who performed the procedure. The procedure was quick and painless, and recovery was relatively easy.
Aquilino Presti, 9 days ago
Rated 4.8 / 5 - 361 reviews
Showing our latest reviews
The Latest Technologies
Taking advantage of the most advanced advances, we offer our patients the benefits of cutting-edge diagnoses, treatments and solutions.
Leading Doctors In The Field
We have invited only the best and most experienced consultants and doctors in Turkey to work with us. An unwavering commitment to excellence.
Free Online Consultation
It takes absolutely nothing to get a free online consultation from the best doctors in the world. We have made this process very easy and free for everyone, forever.
Reliable Worldwide
Every year we help more than 4,000 patients from countries such as the United States, Italy, England, France, Germany, Spain, etc. to improve their health and appearance.
Breast Augmentation At A Glance
Time Of Operation
4 hours
Persistence Of Results
A lifetime
Time To Return To Work
3 weeks
Anesthesia
General Anesthesia
Before And After Breast Augmentation In Turkey
Breast Augmentation Turkey – Breast Enlargement Istanbul
While on the subject of breast enlargement surgery or mammary augmentation, breast enlargement intervention with the employment of a silicone prosthesis alongside the formation of a less flaccid and younger-looking breast in Turkey goes through one's head. Stiffening up the skin of the breast tissue by removing the breast tissue and skin, which is often more loose or wide than normal, is the procedure's foundation.
A woman's aesthetic perception is conveyed in self-reliance, peace, and elegance. Regrettably, making sure of your beauty is not simple when unhappy with the looks of your breasts. Those women who are unsatisfied with the appearance, design, size, or symmetry of their breasts, opt for breast enlargement, which will aid in transforming their appearance.
What Is Breast Augmentation?
Breast augmentation, or breast enlargement, in Layman's terms, is a surgical intervention that aids in enlarging or reshaping the breasts. This operation is generally for women looking to enhance their bodily proportions and boost their self-confidence.
Throughout the breast augmentation procedure, the doctor will open a small incision underneath the breast, and then position a breast implant, made of high-quality saline or silicone, or discharge a fat graft so he/she can alter the shape, size, fulness, or oftentimes even the texture of the breast.
This surgery is also commonly known as breast enhancement, and habitually called among socials "boob job".
Breast augmentation procedure is particularly pursued by women who long for enhancement of the size or shape of their breasts. They might have asymmetrical breasts with one of the breasts shaped or sized differently from the other, or a naturally small bust.
Why do people have it?
Women might decide upon undergoing a breast enhancement procedure for a wide array of reasons. The breast can alter their form over the course of life, the reason why oftentimes enlargement is selected as a way of restoring the shape or size of breasts after breastfeeding, childbirth, weight gain/loss, hormonal problems, asymmetrical breasts, or simply to add volume to a smaller bust.
Breast augmentation procedures can additionally mitigate body image issues and pitch into enhanced psychological wellness. The surgery can strengthen a woman's self-love and boost clothing fit-out to build up their preferred silhouette, resulting in them feeling much more relaxed and sure of themselves.
Who is suitable for breast enlargement?
In order to be admitted as a suitable candidate for breast augmentation surgery, it is crucial to fit the following criteria:
A grown-up with full-scale breasts,
Have realistic expectations of what the surgery will achieve,
Fit and healthy both physically and psychologically,
Annoyed by the shape or size of your breasts, be it for external factors such as pregnancy, weight loss/ gain, aging, or genetic reasons.
Breast Augmentation & Implant Options
Implant Size
Breast implants are accessible in multiplicity sizes. And there are three different shapes accessible: teardrop, conical, and round, each with four different profiles that vary from "low" to "extra high". This type of grading implies the place where the implant's edge touches the breast. A low-profile breast implant gives you a much soft, natural outcome. A sharper edge, on the other hand, on a very extremely high profile, leads to a more dramatic and false appearance.
As implants are assigned by weight in grams or volume in milliliters, it is impossible to point out a cup size. Taking into account the many factors such as the amount of accessible skin or the amount of breast tissue present, the surgeon is unable to guarantee the final cup size.
Implant Shape
Breast implants come in three different shapes.
Round breast implants are globular and offer a much fuller appearance at the top of the breast. In the event that you want to redress breast drooping, round implants are the best solution.
Teardrop breast implants are called that because of their form, which has a heightened volume at the bottom of the implant. In comparison with round breast implants, teardrop breast implants generate a more aesthetically pleasing outcome.
Conical breast implants are the optimal alternative for women who lust after an enhancement of the contour of their breasts without the necessity to undergo a breast lift or mastopexy. Breast enlargement generates much more enduring results than a breast lift.
As mentioned above, all of these shapes are available in four different profiles varying from "low" to "extra high".
Asymmetry
Breast asymmetry is awfully usual, impinging on more than half of all women. Though numerous people are not bothered by this, there are others that feel quite self-conscious. Asymmetric breasts draw up when one of the breasts is smaller, larger in size, or a whole different location from the other. You can put the blame on puberty, trauma, and hormonal changes.
An infrequent condition referred to as juvenile hypertrophy of the breast can lead to one breast developing much larger than the other. Though some little discrepancies can linger following the procedure, breast asymmetry can be amended as part of the treatment.
Breast asymmetry is generally not a source for worry; yet, if there is a substantial deviation in asymmetry or the density of one breast suddenly changes, this could be a sign of cancer. If you notice any dramatic or quick alteration in your breasts, you should have a consultation with your doctor.
Implant Positioning
There are two options when it comes to breast implant positioning. Implants can be inserted either behind the pectoralis major (chest wall muscle) or in front of it.
The positioning of the breast implants in front of the muscle, behind the breast, is the most candid of the two alternatives, and it is quite efficacious at fitting mildly drooping breasts.
Whilst, the placement of the breast implants behind the muscle is the optimal alternative for slim patients and those who have very little breast tissue, seeing as the muscles offer coverage and assist in disguising the upper portion of the implant. This affects the diminution of the probability of seeing or feeling the implant in place. Such a place, though, can sometimes be the reason for substantial discomfort to patients.
At Queen Clinic, we provide moreover an amalgam of both insertions, utilizing a split muscle method.
Saline or Silicone
Two are the kinds of implants we employ in our daily enhancement surgery.
Saline
These breast implants are composed of sterile salt water. When placed in the body, prior to being filled with water, the implant is empty. Meaning that the incisions required for the insertion of the implant are smaller than those made for a silicone implant.
Saline implants are often quite more visible underneath the skin than silicone implants. Numerous women profess that they are capable of feeling the "water sloshing" around them. It should be noted that saline implants are generally less costly than silicone implants.
In case the implant suffers a rupture, the body will absorb the liquid with no menace to health. There is no further surgery necessary for the replacement of the deflated implant.
Silicone
Being the most commonly used implant material around the world and the most popular pick for breast implant material, silicone is enduring, non-toxic, and has an aesthetically pleasing sensation and look. Silicone implants are especially fitting for women who are thin and have little breast tissue.
Type of Incision
Our knowledgeable surgeons will make the incisions as low-key as feasible underneath the breast. To put the breast implants in place, there is a diversity of incisions that can be made.
The lower mammary fold, referred to also as IMF, is the most commonly used and safest. The fold happens naturally and can be encountered where the wire in an underwire bra would be. Some other incisions can be axillary, which is made in the armpit, and the periareolar, which is made around the patient's nipple.
In spite of the fact that our surgeons make every effort to keep scarring to a minimum, all breast enlargement patients will have some sort of scarring. Scars fluctuate depending on the volume of the implants.
Types of Stitches/Sutures
All sew and seams are laid under the skin and are innately dissolved over the course of a couple of weeks. Dissolvable sews are absolutely secure and are used by several medical practitioners in many healthcare scenes. The employment of dissolvable sews implies that there is no requirement for a follow-up appointment for removal.
Our surgeons frequently will decide on sealing the wound using special tissue glue. This aids in reducing the risks of superficial wound infection that come as a result of the bacteria present in everyone's skin. The adhesive will next start flaking off one or two weeks after being applied.
Breast Enlargement Procedure
The Consultation
Prior to undergoing an augmentation surgery, you will have a discussion and pre-surgery evaluation at the clinic to make sure you are eligible for the procedure. Throughout this evaluation, you will be taken numerous measurements of your chest and breasts while noting down your skin tissue laxity and quality, as well as the nipple position.
Your doctor will next tell you in detail about the selection of the implant forms (such as round, teardrop, or conical), volumes, and surface textures that will then be developed to match your naturally-looking results. The incision area will also be chosen at this point.
An in-depth discussion will unfold letting you know of all the risks and complications of the surgery, in addition, a conversation about the expectations postoperative and recovery stages will take place. Your previous medical history (anamnesis) will be recorded, including such as allergies or previous medications, and you will be completing an evaluation of your fitness for the procedure. Ultimately, there will be taken standard clinical photography, with the possibility of a visual outcome of the surgery with the use of Chrysalix 4D imaging technology.
Following the evaluation, if your surgeon finds you fit for the surgery, you will be encouraged to take into consideration whether you would like to proceed with the procedure or rather choose a two-week "cooling off" period. Throughout this time, you are invited to discuss the procedure with your surgeon as many times as you would like to.
Leading up to the procedure
Upon deciding on proceeding with your procedure, the next visit will be the day of the surgery. Our recommendation would be to make the following alterations prior to the day of your procedure:
In the 42 days walking up to your procedure, our recommendation is to quit smoking seeing as this can lead to a higher chance of infection, wound collapse, and at long last, the requirement for implant removal.
In the week prior to your procedure, you should cease the use of Aspirin or any other drug that contains it.
In the 6 hours prior to your procedure, you should abstain from the consumption of any drink or food. You are allowed, however, to take small sips of clear fluid, such as black coffee, black tea, or still water, at least up to 2 hours before admission.
On the day
On the very day of your procedure, a nurse from our team will be taking your blood pressure and any other relevant vitals. Next, you will be meeting with your anesthetist and surgeon who will be the ones making the final mark-ups.
Breast augmentation is forthright surgery that takes up to an hour under the administration of general anesthesia. There will be made an incision in a subtle place such as along the areolar edge (periocular), on the inframammary fold under the breast, or under the armpit (axillary). As decided by your surgeon and your expected results, the implant can be inserted in between the chest muscle, behind it, or in front of it. The incision is then sewn, usually leaving a small scar of about 10 to 13 centimeters.
Treatment recovery
Following your surgery, you will be able to recover for one to two hours in one of our ambulatory recovery rooms. Once our nurses team has made sure that your recovery is fully done, and you are completely safe of leaving the clinic, you can leave with the help of a family member or a friend.
Any pain felt should dissolve within 1 to 4 days after surgery, and several patients are pain-free at the very end of the first week. Queen Clinic advises taking a week off work for recovery, with the first 2 weeks including very little movement, close to none.
Wearing a post-surgical garment for the first 6 weeks following your surgery is of the essence, as it reduces the chances of implant distortion and ensures long-lasting scar healing. Our next suggestion would be to avoid any vigorous upper-body exercise during this time.
Upon 7 days of recovery, our advice is to visit the clinic so we can make sure that your incision regions are healing appropriately. You will also have the possibility to meet one of our on-site aestheticians to have a discussion about the treatment used to support the scarring and healing process. Once reaching 6 weeks, our recommendation is to come back for a final postoperative check-up.
You will have an entree to our devoted on-call nursing team 24/7, one week after your procedure. Our team of experts is present to retrieve any concern you might have, as well as to support you during your pain and comfort control.
Frequently Asked Questions
For numerous women, the shape and size of their breasts can lead to sorrow and self-doubt. Breast augmentation can offer a reliable and opportune solution, bringing back self-confidence to hundreds of women, every single year.
Whichever the reason might be, breast enlargement at the Queen Clinic will offer the most skilled techniques, consultants, and facilities for your treatment. Our professional team is sharply conscious of the fact that the appearance of your body can impact your overall self-esteem and everyday contentment, and as such we knob every situation with tact and delicacy.
Breast enhancement and breast lift otherwise known as mastopexy, can be conducted concomitantly.
Breast lift surgery is utilized for the elevation and/or restructuration of the breast that are dropped low over the chest and have the preponderance of their size at the base. Breast lifting is an efficacious technique for the restoration of younger-looking, firmer, and more voluminous breasts.
Breast enlargement with implants, on the other hand, has the sole objective of the increment of the size of the breasts. If you have given thought to the combination of both operations, bear in mind that a longer recovery time is required for a breast lift when compared to breast augmentation alone.
The breadth of the scarring will be dependent ultimately on the types of incision employed during the surgery. Though scarring is cut back on, there should be some scarring expected after a breast augmentation procedure. They are to be expected around the nipple region, where the underwire on a bra would sit, or in the armpit.
Scarring will be more observable throughout the first couple of months after surgery. Scars will be posed and a different color from your skin. They will fade and flatten little by little. The scars might not assume their final looks until the 18th month after surgery has been reached.
Breast implants are generally considered safe, and to make things better, we strictly utilize high-quality breast implants that are accessible in the market. Yet, acknowledging that the surgery does carry complications is of utmost importance.
Throughout your breast enlargement consultation, you will be provided by the surgeon with a broad discussion of the complications involved. They will make absolutely sure that you have a full understanding of the possible complications related to the intervention.