Eyebrow Lift In Turkey
at the Queen Clinic in Istanbul leading dental specialists.
Leadership Assessed
Outstanding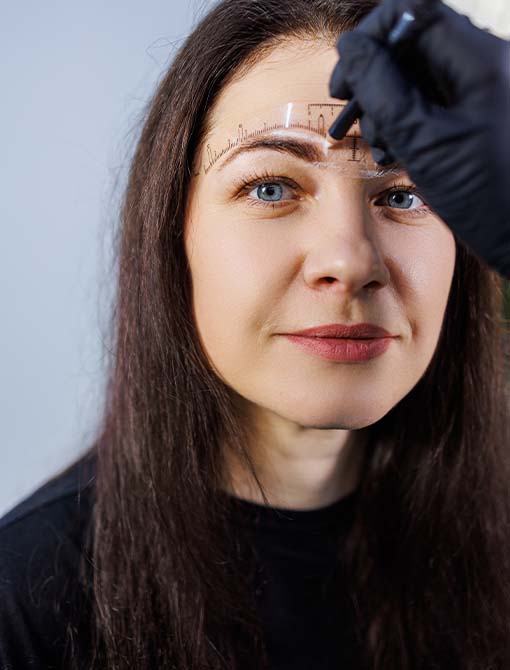 Leadership rated
Outstanding
Surprising results
I had an abdominoplasty 3 months ago and I am very satisfied with the results. I had a lot of flabby skin and stretch marks from pregnancy and childbirth, and the abdominoplasty removed all that and gave me a flat, toned abdomen. I feel much more confident about my body now.
Hortensia Vaccarino, 20 hours ago
I am very happy
I am very happy to share my experience at Queen Clinic in Istanbul. I came from Italy to undergo liposuction and could not be more satisfied with the results.
Olga Torelli, 4 days ago
Very satisfied with the results
I had dental implants 6 months ago and I am very satisfied with the results. I had lost some teeth due to gum disease, and the dental implants restored my smile. I feel much more confident now when I smile.
Gerardo Auletta, 6 days ago
I am more confident
I am very satisfied with the results of my hair transplant. I had been losing my hair for many years and it was starting to affect my self-esteem. I did some research and found a trusted surgeon who performed the procedure. The procedure was quick and painless, and recovery was relatively easy.
Aquilino Presti, 9 days ago
Rated 4.8 / 5 - 361 reviews
Showing our latest reviews
The Latest Technologies
Taking advantage of the most advanced advances, we offer our patients the benefits of cutting-edge diagnoses, treatments and solutions.
Leading Doctors In The Field
We have invited only the best and most experienced consultants and doctors in Turkey to work with us. An unwavering commitment to excellence.
Free Online Consultation
It takes absolutely nothing to get a free online consultation from the best doctors in the world. We have made this process very easy and free for everyone, forever.
Reliable Worldwide
Every year we help more than 4,000 patients from countries such as the United States, Italy, England, France, Germany, Spain, etc. to improve their health and appearance.
Brow Lift At A Glance
Time Of Operation
2-3 hours
Persistence Of Results
A lifetime
Sensitivity Time
1-2 weeks
Time To Return To Work
1-2 weeks
Anesthesia
Local Anesthesia
Before And After Brow Lift In Turkey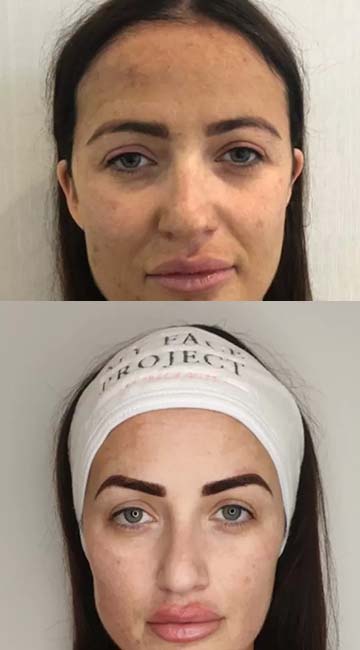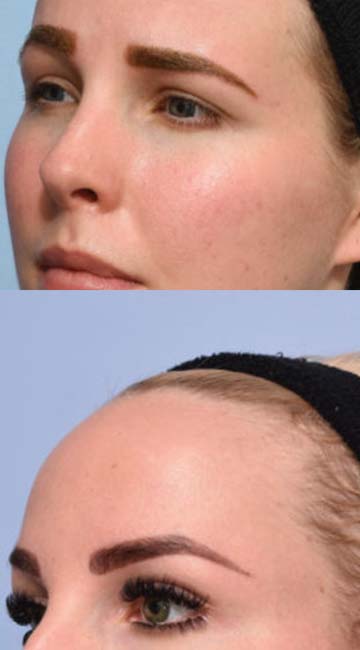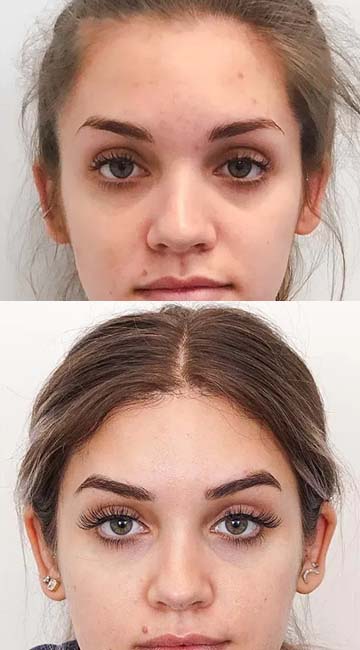 Brow Lift Turkey – Perfect Eyebrow Lift Surgery Istanbul
The brow lift, otherwise known as the eyebrow lift or forehead surgery, is a surgical cosmetic procedure that aims to provide patients with a more rejuvenated appearance by elevating the eyebrows and reducing frown lines in between the eyes and wrinkles on the forehead. Queen Clinic is among the most renowned clinics in Turkey offering brow lifts.
What is Brow Lift?
The downfall and flattening of the eyebrow occur due to the skin losing elasticity, part of the normal aging process. After treatment, the patient will be left with a rejuvenated appearance. Multiple surgical techniques can be employed in an eyebrow lift, typically involving the elimination of excess facial skin. Depending on the technique employed, prior to redraping the skin, the surgeon might additionally tighten the underlying tissues. The decision on which technique is best for you will be made by your surgeon during your initial consultation, based thoroughly on what would best meet your needs.
A brow lift is an extraordinary approach to slowing down the aging process. Surgery treats usual complaints associated with age, such as sagging, low brow, or brow asymmetry. Though the main aim of a brow lift surgery is that of dealing with cosmetic concerns, it can indirectly aid with brow drooping, known in the medical field as brow ptosis, which comes as a result of an injury or illness, for instance, nerve damage in the face.
In certain cases, brow drooping can lead to physical discomfort. People experiencing brow ptosis may also experience continuous headaches seeing as their forehead muscles have to do extra work to lift the drooping eyebrows. In other cases, drooping brows can even obscure vision.
Who is suitable?
Queen Clinic deems individuals as suitable for the procedure if all of the below statements are true:
Drooping brow
Slump eyebrows
Baggy elastic skin in the brow and forehead area
Refined brow lines and forehead wrinkles
Asymmetrical brow area
What are the options?
Eyebrow lift surgery takes approximately one to two hours to complete, depending on the technique employed. Though it might take longer if it is combined with other procedures. Seeing as the procedure is conducted under the administration of general anesthesia, it means that you will be asleep during it.
We at Queen Clinic employ several different eyebrow lift methods. The surgeon will be deciding on which type is best fitting for you depending on what you are looking to achieve from the surgery and on your individual needs:
Endoscopic brow lift
Coronal brow lift
Hairline brow lift
Temporal brow lift
What is a non-surgical brow lift?
A non-surgical eyebrow lift, as per its name, is a type of eyebrow lift treatment that does not necessitate anesthetics or incisions. This kind of treatment can generate some drastic outcomes, but they are not as enduring as a surgical brow lift. We, at the Queen Clinic, offer two popular non-surgical eyebrow lift treatments:
Anti-aging injections
Enerjet high-energy therapy
Frequently Asked Questions
Four are surgical brow lift techniques. For instance, an endoscopic brow lift is less invasive, but a hairline brow lift is a more preferred alternative for patients who are experiencing a receding hairline. A temporal brow lift is the best solution for those who are only looking for a moderate lift of the outer brow to tackle wrinkles and crow's feet surrounding the corners of the eyes.
Generally, patients viewed as suitable for a surgical brow lift are those between 40 and 60 years old, and who have a high skin elasticity.
Non-surgical options, including Enerjet high energy therapy and anti-aging injections, might be more suitable for younger patients whose sagging and wrinkles are less severe.
Brow lift surgery is fitting for both females and males, though some of the brow lift methods are better suitable for men with a receding hairline. Your surgeon will be the one guiding you on the best surgical method for you.
As with any other type of surgery, you should be in overall good physical and psychological health and have reasonable expectations of what can be achieved via brow lift surgery.
An eyebrow lift surgery is everlasting, however, your new brow will still be under the thumb of the aging process. The outcomes of the brow lift are expected to be noticeable for approximately 10 to 12 years, prior to taking into account additional surgery. Yet, several patients might enjoy the outcomes for much longer. This is due to the fact that every individual ages at a different rate owing to their lifestyle decisions and genetics, for instance, exposure to sun and smoking both speed up the aging process.
Non-surgical brow lifts on the other hand can last somewhere between three to 18 months, entirely dependent on the type of treatment you decide on. Anti-aging injections including Botox only offer a temporary solution to wrinkling and sagging brows. Additional treatments will be necessary to sustain the outcome. Non-surgical brow lift outcomes can last for a longer period in certain individuals. For a lifetime result, the only option would be surgery.
An eyebrow lift can have a fundamental impact on an individual's appearance, providing them with a youthful-looking, fresher face. Both non-surgical and surgical brow lift treatments have as an objective the following:
Revitalize the facial region
Tighten and smooth forehead skin
Elevate eyebrows for the restoration of a refreshed look
Lift sagging brow
Restoration of symmetry
Natural enduring outcomes
Enhanced psychological health