Anticellulite Treatments In Turkey
at the Queen Clinic in Istanbul leading dental specialists.
Leadership Assessed
Outstanding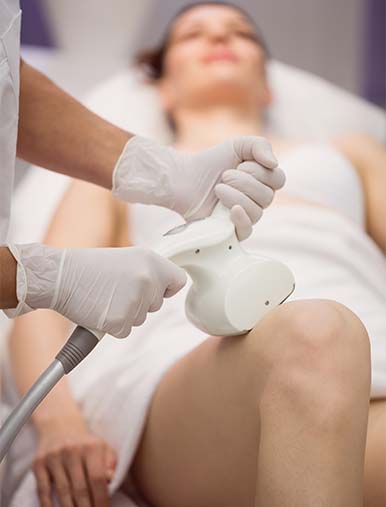 Leadership rated
Outstanding
Surprising results
I had an abdominoplasty 3 months ago and I am very satisfied with the results. I had a lot of flabby skin and stretch marks from pregnancy and childbirth, and the abdominoplasty removed all that and gave me a flat, toned abdomen. I feel much more confident about my body now.
Hortensia Vaccarino, 20 hours ago
I am very happy
I am very happy to share my experience at Queen Clinic in Istanbul. I came from Italy to undergo liposuction and could not be more satisfied with the results.
Olga Torelli, 4 days ago
Very satisfied with the results
I had dental implants 6 months ago and I am very satisfied with the results. I had lost some teeth due to gum disease, and the dental implants restored my smile. I feel much more confident now when I smile.
Gerardo Auletta, 6 days ago
I am more confident
I am very satisfied with the results of my hair transplant. I had been losing my hair for many years and it was starting to affect my self-esteem. I did some research and found a trusted surgeon who performed the procedure. The procedure was quick and painless, and recovery was relatively easy.
Aquilino Presti, 9 days ago
Rated 4.8 / 5 - 361 reviews
Showing our latest reviews
The Latest Technologies
Taking advantage of the most advanced advances, we offer our patients the benefits of cutting-edge diagnoses, treatments and solutions.
Leading Doctors In The Field
We have invited only the best and most experienced consultants and doctors in Turkey to work with us. An unwavering commitment to excellence.
Free Online Consultation
It takes absolutely nothing to get a free online consultation from the best doctors in the world. We have made this process very easy and free for everyone, forever.
Reliable Worldwide
Every year we help more than 4,000 patients from countries such as the United States, Italy, England, France, Germany, Spain, etc. to improve their health and appearance.
Cellulite Treatment At A Glance
Persistence Of Results
1 year
Time To Return To Work
Immediately
Before And After Cellulite Treatment In Turkey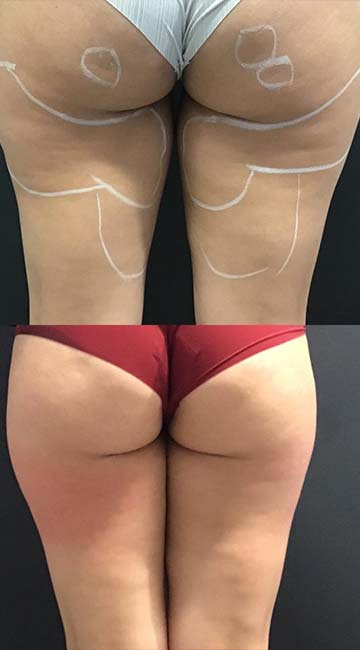 Cellulite Treatment In Turkey
Are you looking for the best cellulite treatment in Turkey? Look no more! At Queen Clinic in Turkey, we are experts in this field and we specialize in modern cellulite treatments that will leave you with remarkable results. Our experts are specialized in different kinds of treatments to reduce cellulite. We use the newest techniques and technology to target the problem area and to reduce its appearance. After the treatment, you will be left with smooth and firmer skin. We ensure you will receive top-quality care and the skin you desire. Say hello to self-confidence and goodbye to bumpy cellulite skin. Book a consultation at Queen Clinic in Turkey to get the ultimate cellulite treatment options.
What Is a Cellulite Treatment (Cellulaze)?
Cellulite treatment, usually called Cellulaze, is a procedure used to reduce the appearance of cellulite on your skin. Cellulite bothers a lot of women. It leaves the skin with a lumpy and dimpled texture. The common areas are the thighs, abdomen, and buttocks.
A mixture of methods, including manual massage, mechanical suction, heat therapy, radiofrequency, or laser therapy, are frequently used in cellulaze treatments. These techniques are intended to target the underlying fat deposits, increase collagen formation, enhance blood flow, and support overall skin smoothness and firmness. Enhancing the skin's look and making the cellulite less visible are the two main objectives of cellulite therapy we offer at Queen Clinic in Turkey.
What Is The Difference Between Cellulaze And Liposuction?
Liposuction and cellulaze are two unique treatments that we offer at Queen Clinic in Turkey, that address various issues with body reshaping and fat removal. As mentioned before, Cellulaze is a specialized cellulite treatment that focuses on minimizing cellulite's appearance. Usually, non-invasive or minimally invasive methods including suction, heat, radiofrequency, or laser treatment are used so the treatment doesn't leave scars. Cellulaze treatment targets the connective tissue bands that are fibrous and contribute to the dimpled look of cellulite beneath the skin. The procedure tries to enhance skin smoothness, firmness, and texture without really eliminating a lot of fat.
Liposuction, on the other hand, is a surgical operation that seeks to get rid of extra fat from particular body parts. It entails making tiny incisions and suctioning fat deposits out. The belly, thighs, hips, arms, and neck are just a few of the body parts that may be treated with liposuction, which is often utilized to contour the body. The operation is often advised for those with greater regions of stubborn fat deposits that are not responding to diet and exercise since it is more invasive than cellulaze.
In conclusion, the primary contrast between liposuction and cellulaze is in how they are approached and focused. While liposuction concentrates on eliminating excess fat to reshape and contour the body, cellulaze focuses on cellulite and seeks to enhance the look of the skin. Depending on personal preferences, aims, and the particular issues being treated, one may choose between the two.
Why Do People Choose Cellulite Treatments?
For a variety of reasons relating to their desire to enhance the look of their skin and minimize the visibility of cellulite, people decide on treatments like LPG (Lipomassage), cellulite reduction, and Velashape. The following are the primary reasons for choosing these treatments:
Reducing cellulite
For many people, reducing cellulite is their main objective since it can make them feel self-conscious or unsatisfied with the way their body looks.
Smoother skin texture
With these procedures, the skin is intended to be smoother, firmer, and more toned. People may feel more certain and at ease in their own skin as a result of this.
Non-surgical interventions
For those who would choose to stay away from invasive treatments like liposuction, non-surgical choices like Velashape, LPG therapy, and cellulite reduction techniques are available. Non-surgical procedures are typically less intrusive, require little recovery time, and are viewed as safer choices by some people.
Improved body contour
These treatments can help with general body contouring in addition to decreasing cellulite. By focusing on localized fat deposits and encouraging a more sculpted look, they can help restructure troublesome regions, such as the thighs, buttocks, abdomen, or arms.
Enhanced confidence
These procedures can enhance one's self-esteem and body image by reducing cellulite and enhancing the look of the skin. An individual's general well-being may benefit by feeling more at ease and content with their physical appearance.
Who Is Suitable for a Cellulite Treatment?
People who are worried about the look of cellulite on their bodies may benefit from cellulite treatments. You can start to consider these treatments if you have visible cellulite on your thighs, buttocks, belly, or arms that is bothering you since they may make your skin look better and feel smoother.
The general state of health of a person also affects their suitability for cellulite treatments. It is often advised that anyone seeking cellulite treatments be in generally excellent health and free of any underlying medical disorders that might complicate the healing process. Being healthy makes it possible for the body to respond to therapy and mend appropriately.
Another key consideration when thinking about cellulite treatments is having reasonable expectations that will be discussed with our doctors in Turkey. While these procedures can greatly lessen the cellulite sometimes it is not possible to remove it all. Individuals who comprehend and accept this are more likely to set reasonable goals and be happy with the outcomes of their cellulite treatment procedure.
When paired with a healthy lifestyle that includes regular exercise, a balanced diet, and adequate hydration, some therapies may be more successful. Adopting these new lifestyle habits can enhance general skin health and assist in maintaining the effects of the cellulite removal therapy we provide.
To choose the best course of treatment, it is essential to speak with one of our experienced doctors or aesthetician at Queen Clinic in Turkey. They can examine a person's unique circumstances, discuss their cellulite worries, and suggest the best course of action.
Why Come To Our Clinic For Your Cellulite Treatment?
When it comes to endermologie, anti-cellulite therapies, LPG therapy, and Velashape, there are a number of compelling reasons to pick our clinic for your cellulite treatment requirements. Here are the main things that make Queen Clinic in Turkey unique.
Expertise in cellulite treatments
Effective cellulite treatments are Queen's Clinic's specialty. Our staff is made up of highly qualified experts with in-depth training and expertise in carrying out Velashape, LPG treatment, and endermologie operations. You may be confident that you are in the hands of professionals who are knowledgeable about the complexities of cellulite treatment and have a history of producing positive outcomes.
Advanced technology and techniques
Being at the forefront of technical developments in cellulite treatments is something we take pride in. Modern technology is used in Queen Clinic in Turkey, which also employs cutting-edge methods including Velashape, LPG therapy, and endermologie. You are certain to obtain the most modern and efficient treatments for cellulite removal thanks to these latest advances in technology.
Personalized Treatment Plans
We acknowledge that each person is different, and their worries about cellulite might look different. We provide individualized treatment options made to meet your unique requirements and objectives because of this. Considerations including the degree of cellulite, the body locations affected, and your expectations will all be taken into account during the complete evaluation performed by our professionals. We will develop a personalized treatment plan using this information to successfully address your cellulite problems.
Comprehensive approach
Our clinic approaches cellulite therapy in an integrated way. To offer a comprehensive solution, we mix many techniques, including Velashape, LPG therapy, Endermologie, and anti-cellulite treatments. Combining several methods allows us to attack cellulite from many sides, treating both its hidden origins and outward manifestations. This all-encompassing strategy improves your overall outcomes and increases the efficacy of our therapies.
Commitment to taking the best care of our patients
Your comfort, safety, and happiness are our top priorities at Queen Clinic in Turkey, during your cellulite treatment process. Any questions you may have or any concerns will be addressed by our specialists. We are committed to offering outstanding care and making sure you experience assistance and knowledge at every turn. We make sure that working with us is an enjoyable experience for you.
What are the advantages of cellulite treatments?
Skin texture can be improved by cellulite removal. You may increase your self-confidence and feel better about your look by minimizing the appearance of this issue.
Circulation can be enhanced by cellulite removal. Poor circulation, which can cause toxins to accumulate in the body, is a common contributor to cellulite. You can aid in the removal of these toxins and lessen the appearance of cellulite by increasing circulation.
The decrease of cellulite can make skin feel and look toner. Body parts containing extra fat, such as the thighs, buttocks, and stomach, are frequently affected by cellulite. You can assist tone the skin and enhance its look by minimizing the amount of fat in certain regions.
The decrease of the fat cell size can aid in cellulite removal. Less fat cells, less visibility of the cellulite.
The elasticity of the skin can be increased via cellulite removal. On parts of the body where the skin is loose or droopy, is where cellulite develops. You can assist in minimizing the visibility of cellulite by increasing the skin's flexibility.
The side effects and the risks
Cellulite treatments, such as Velashape, Endermologie, and anti-cellulite therapies, normally have a low risk of side effects. It is critical to be aware of potential risks and discuss them with your doctor before commencing any course of therapy. The following are some of the potential risks and side effects of cellulite treatments:
At the treatment site, it is typical to suffer brief skin redness or light irritation. Usually, this is brief and passes in a few hours or days.
Due to tissue manipulation or the use of suction equipment, some patients may have slight bruising at the treatment site. Usually, this is little and goes away on its own.
You can have brief discomfort or tenderness in the treated region after receiving some cellulite treatments. This ache usually subsides within a few days and is moderate.
The treated region may occasionally experience brief swelling, but usually, it will go away over time.
The treated area may experience brief changes in skin sensation, such as numbness or tingling.
Rare responses to some treatment agents or materials used in cellulite treatments can cause allergic responses in some patients. It is useful to let your doctor know if you have any known allergies or sensitivities in order to avoid these issues.
Frequently Asked Questions
Cellulite is caused by the combination of underlying bands of fibrous connective tissue and underlying fat deposits. Cellulite can be caused by genetics, hormone changes, poor circulation, and lifestyle choices.
These treatments have been proven t be highly effective in reducing cellulite and giving you smooth and toned skin. Although we should understand that different individuals experience different outcomes.
Cellulite treatments vary in time depending on the method employed and the area being treated. Sessions are typically between 20 and 60 minutes long. Many sessions may be required to achieve perfect results.
Cellulite-reducing treatments are considered safe and with minimal risks as they require minimal intrusion on the skin. A little discomfort can be experienced but nothing to worry about as it is tolerable and short.