Dental Veneers In Turkey
at the Queen Clinic in Istanbul leading dental specialists.
Leadership Assessed
Outstanding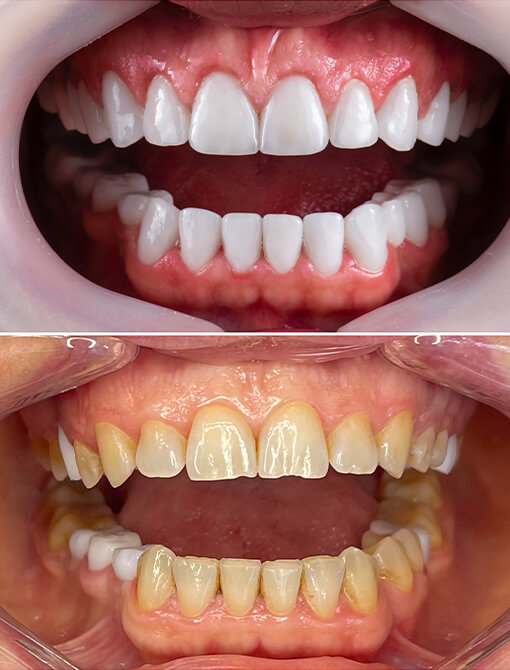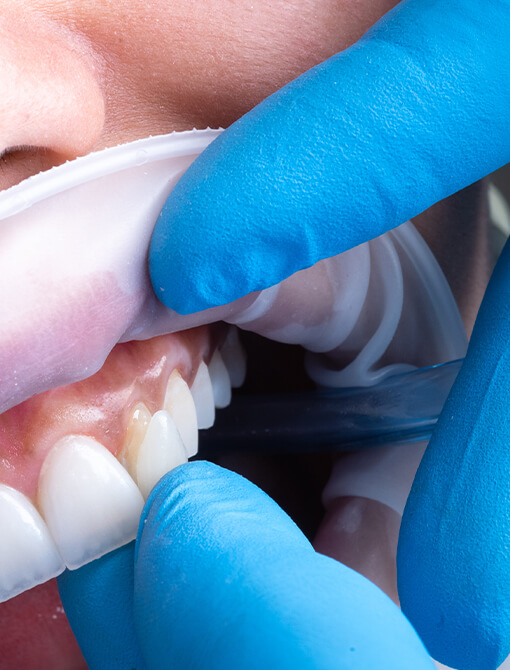 Leadership rated
Outstanding
Surprising results
I had an abdominoplasty 3 months ago and I am very satisfied with the results. I had a lot of flabby skin and stretch marks from pregnancy and childbirth, and the abdominoplasty removed all that and gave me a flat, toned abdomen. I feel much more confident about my body now.
Hortensia Vaccarino, 20 hours ago
I am very happy
I am very happy to share my experience at Queen Clinic in Istanbul. I came from Italy to undergo liposuction and could not be more satisfied with the results.
Olga Torelli, 4 days ago
Very satisfied with the results
I had dental implants 6 months ago and I am very satisfied with the results. I had lost some teeth due to gum disease, and the dental implants restored my smile. I feel much more confident now when I smile.
Gerardo Auletta, 6 days ago
I am more confident
I am very satisfied with the results of my hair transplant. I had been losing my hair for many years and it was starting to affect my self-esteem. I did some research and found a trusted surgeon who performed the procedure. The procedure was quick and painless, and recovery was relatively easy.
Aquilino Presti, 9 days ago
Rated 4.8 / 5 - 361 reviews
Showing our latest reviews
The Latest Technologies
Taking advantage of the most advanced advances, we offer our patients the benefits of cutting-edge diagnoses, treatments and solutions.
Leading Doctors In The Field
We have invited only the best and most experienced consultants and doctors in Turkey to work with us. An unwavering commitment to excellence.
Free Online Consultation
It takes absolutely nothing to get a free online consultation from the best doctors in the world. We have made this process very easy and free for everyone, forever.
Reliable Worldwide
Every year we help more than 4,000 patients from countries such as the United States, Italy, England, France, Germany, Spain, etc. to improve their health and appearance.
Dental Veneers At A Glance
Persistence Of Results
2 years
Time To Return To Work
1 Day
Anesthesia
Sedation And Local Anesthesia
Before And After Dental Veneers In Turkey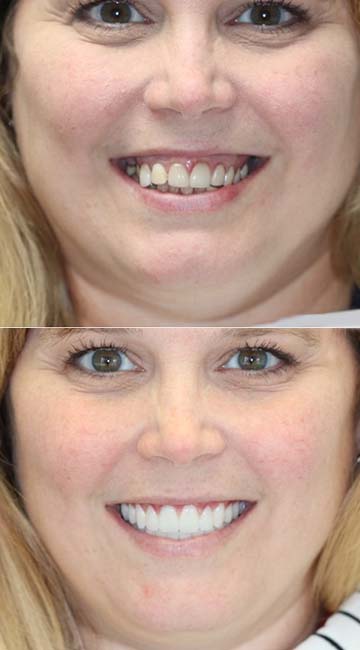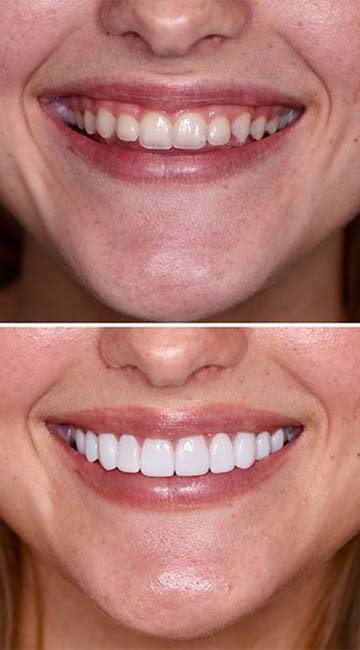 Dental Veneers In Turkey | Hollywood Smile In Istanbul
Unleash the radiance of your smile and embrace the transformative power it holds. Discover the incredible possibilities of dental veneers in Turkey, an exceptional choice for a smile makeover. Experience the multitude of advantages offered by e-Max veneers. Within just a few days, our dental clinic in Turkey will bestow upon you a captivating smile that surpasses all expectations. Rest assured, our dental veneers are not only exceptional in quality but also remarkably affordable.
Dental veneers, a remarkable cosmetic solution, are frequently recommended by dentists to enhance the aesthetic appeal of teeth. They can be combined with other treatments such as crowns to address concerns like tooth damage or fractures. In the forthcoming paragraphs, we delve into a comprehensive understanding of dental veneers, elucidating the reasons why they can be beneficial for you, and enlightening you on how to explore economical alternatives.
It is important to note that while dental veneers are sought-after by numerous patients visiting Turkey, it is often patients in need of dental crowns who mistake them for veneers. Prior to proceeding, ensure that you are seeking veneers for perfectly aligned teeth, and that you understand the distinction between dental veneers and dental crowns.
What are Dental Veneers?
A dental veneer is a thin porcelain covering that is made to mimic the natural shape of your teeth. These veneers, also known as laminates, are placed on the front of your current teeth to improve their appearance. If you have teeth that are greatly discolored, dental veneers can be used to make them look brighter and whiter.
Think of dental veneers as ultra-thin artificial nails that can endure for an extended period. Similar to adhesive nails, dental veneers are carefully applied to your teeth, ensuring that the porcelain adheres to the enamel and remains securely in place.
In contrast to dental crowns, dental veneers only encompass a single side of the tooth. They exclusively cover the front portion, the visible surface. The primary objective of veneers is to enhance the aesthetic appeal of the tooth rather than to enhance its functionality.
Dental Veneer Materials Explained
Veneers can be crafted from a combination of porcelain and various other materials. These materials, including zirconium, E-max, and Metal, are seamlessly integrated with porcelain, each serving a specific function in the realm of dental treatments.
Fused To Porcelain Veneers
Dental veneers have traditionally been crafted using feldspathic porcelain, a process that involves grinding the mineral into a powder and mixing it with water. The choice of porcelain for dental implants is attributed to its exceptional stain resistance and its ability to reflect light similarly to natural tooth enamel. Furthermore, porcelain veneers boast an impressive lifespan, often enduring for up to ten years when properly maintained.
However, it is important to note a potential drawback of porcelain veneers. Due to the significant presence of silica, akin to the material used in the production of sandglass, these veneers tend to be delicate and susceptible to damage when subjected to excessive biting forces.
E-Max Porcelain Veneers
Unlike traditional crowns and veneers, E-Max crowns are meticulously carved from a single block of this remarkable substance, resulting in a crown that boasts unparalleled durability. Lithium disilicate is renowned for its impressive strength and ability to restore teeth with stunning aesthetics.
E-Max veneers stand at the forefront of veneer technology, representing the pinnacle of advancement in dental aesthetics. Those seeking a natural-looking smile often turn to E-Max for its unrivaled qualities. These veneers feature a ceramic composition and a translucent sheen, ensuring flawlessly white teeth. While one might assume that E-Max veneers are fragile, their durability far surpasses that of other veneer options.
Zirconium Porcelain Veneers
Turkey is widely recognized as a preferred destination for individuals seeking zirconium porcelain veneers. With their exceptional ability to conceal dental imperfections, zirconium veneers offer patients the opportunity to achieve a flawless, radiant smile.
For individuals experiencing issues such as crowded teeth or gaps, zirconium porcelain veneers come highly recommended. They possess the capacity to address these concerns effectively, resulting in a beautifully aligned set of teeth. At Queen clinic, we prioritize the utilization of top-notch materials, ensuring that we deliver nothing but the finest veneers available in Turkey.
When to Get Dental Veneers
Dental veneers may be recommended by your dentist to address various dental concerns, such as:
Severe teeth discoloration that cannot be effectively treated with tooth whitening methods.
Minor gaps between teeth that you would like to visually minimize.
Crooked teeth that you wish to appear straighter.
Protection of damaged enamel from further decay or erosion.
Correction of misshapen teeth to achieve a more natural appearance.
Creation of a more uniform look for a row of teeth.
Enhancement of smile brightness and overall aesthetics.
Reshaping of misaligned teeth to improve their alignment.
Concealment of minor chips or physical damage to the tooth enamel.
If you have concerns regarding teeth discoloration or shape, you can discuss the possibility of using dental veneers with our dentists. They will evaluate your specific situation and advise you on whether veneers are the most suitable option for you.
Benefits of Dental Veneers
Outlined below are the advantages associated with dental veneers in addressing the aforementioned conditions:
Dental veneers offer a long-lasting solution for enhancing the visual appeal of teeth.
By opting for dental veneers, you can achieve a flawless smile within just five days.
Compared to dental crowns or implants used to repair damaged or misshapen teeth, veneers can be a more cost-effective option.
You have the flexibility to choose the color of veneers, enabling you to achieve your desired tooth appearance.
Veneers do not pose any risks to the health of your gums.
Veneers are exceptionally effective in replicating the appearance of natural enamel.
The Procedure at a Glance
The process of acquiring veneers in Turkey generally consists of three essential stages. Initially, a visit to the dentist is necessary for a comprehensive assessment. The dentist will carefully examine your teeth and determine whether veneers are a suitable option for your specific case. Certain conditions such as gum disease, severe tooth decay, or insufficient enamel may render veneers unsuitable. If veneers are deemed appropriate, the treatment planning phase follows. During this phase, X-rays of your teeth are taken, and an oral impression is made to facilitate the creation of customized veneers at a laboratory.
Moreover, you have the opportunity to engage in discussions with your dentist regarding the type of veneers, preferred brands, and desired color. After completing all the steps mentioned earlier, the application process begins. It starts with the dentist carefully removing a thin layer of enamel from the surface of the tooth, which is about the same thickness as the veneer to be applied. To ensure the perfect fit in terms of color and shape, temporary veneers may be temporarily placed on your teeth.
To alleviate any discomfort during the application process, local anesthesia can be administered upon your preference. If you experience significant anxiety or fear regarding dental procedures, your dentist can also provide sedation. Finally, the bonding process is initiated. The dentist begins by thoroughly cleaning the tooth to optimize the bond with the veneer.
Subsequently, a specialized cement is applied as a paste to affix the veneer onto the tooth. A medical light beam is then employed by the dentist to facilitate the hardening of the cement, securely fixing the veneer in place. Once the veneers are successfully positioned, the dentist conducts a meticulous inspection and tests your bite to ensure optimal results. A waiting period of 3-5 days is required for the veneers to fully bond. Following this, a follow-up visit to the dentist is scheduled, typically within a week, for further assessment.
Understanding the Cost of the Procedure
The price of veneers is influenced by various factors, which include:
The quantity of veneers you require.
The location where you reside, be it a country, state, or town.
The complexity and intricacy of the procedure itself.
Veneers are classified as cosmetic dental treatments, making it highly unlikely to find insurance coverage for these expenses.
Typically, the cost associated with veneers tends to be high. For instance, a single porcelain veneer attachment in the UK can amount to approximately £1,000 per tooth. If you require multiple veneers, the overall expenditure could reach tens of thousands of pounds. However, in Turkey, veneers are considerably more affordable. We encourage you to visit our website to explore our pricing details.
Additionally, various factors come into play when considering costs. Residing in an area where dental expenses are generally high would naturally lead to higher costs for obtaining veneers. Consequently, one effective approach to reducing the expense is to opt for the procedure in a location where medical costs are relatively lower.
Here is where Turkey comes into play. Turkey emerges as a key player in the realm of dental tourism, attracting individuals seeking affordable dental care. Surprisingly, dental treatment prices in Turkey are considerably lower compared to other European regions, without compromising on the quality of care provided. Opting for dental services in Turkey allows for significant cost savings on dental practitioners, clinics, and the requisite laboratory procedures involved in crafting veneers.
It is worth noting, however, that the quality of the veneers themselves is not reduced in Turkey. The cost of the treatment is lower due to the lower associated fees, such as dental care charges, compared to North America and other locations. Turkish clinics offer original, branded veneers at relatively comparable prices, while ensuring that the overall cost of care remains affordable. Thus, for medical tourists seeking dental treatments, Turkey stands out as an excellent destination to fulfill their needs. Naturally, an inevitable question arises—what about the travel expenses?
Queen Clinic presents an enticing proposition with some of the most competitive prices worldwide. By consulting one of our clinic representatives, you can calculate the total travel costs, and upon summation, you will discover that the combined expenses of the procedure and travel are still significantly lower!
Frequently Asked Questions
The increasing popularity of cosmetic dental procedures, including veneers, has led to a surge in people choosing Turkey as their preferred destination. One of the main factors driving this trend is the affordability aspect. Dental veneers in Turkey are much more cost-effective compared to dental clinics in the US or UK.
There are several factors that contribute to the lower cost of dental veneers in Turkey. Firstly, it is important to note that the level of coverage and protection you would receive in the UK may not be the same if any issues arise during the procedure in Turkey. The affordability of dental veneers in Turkey can be attributed to a variety of reasons. Reputable cosmetic dentistry clinics in Turkey such as Queen can offer high-quality and safe services at a reduced cost due to lower overall operational expenses, including laboratory and dental fees.
Before undergoing any dental procedure, it is crucial to conduct thorough research. Take the time to read reviews and gather insights from others who have undergone similar procedures. Verify whether the surgeon specializes in cosmetic procedures or offers a broader range of dental services. Additionally, consider if they are fluent in English, the materials they utilize, and their qualifications. Do not hesitate to ask questions, as it is your right to be informed.
It is also beneficial to inquire about the services they can provide. Will they offer a free smile simulation, allowing you to visualize the expected results? Can they show you a substantial number of previous cases as examples? Furthermore, take a moment to introspect and ask yourself if you feel secure and reassured with the dentist you are considering.
The experience of pain and sensitivity can vary depending on individual body structures. While the majority of our previous patients did not report any pain, some have mentioned feeling sensitivity and soreness after the treatment.
If you do experience soreness and sensitivity, it is important to note that this discomfort is usually temporary. Typically, it takes around 3 weeks to 3 months for your new smile to fully adjust and return to normal.