Laser Liposuction In Turkey
at the Queen Clinic in Istanbul leading dental specialists.
Leadership Assessed
Outstanding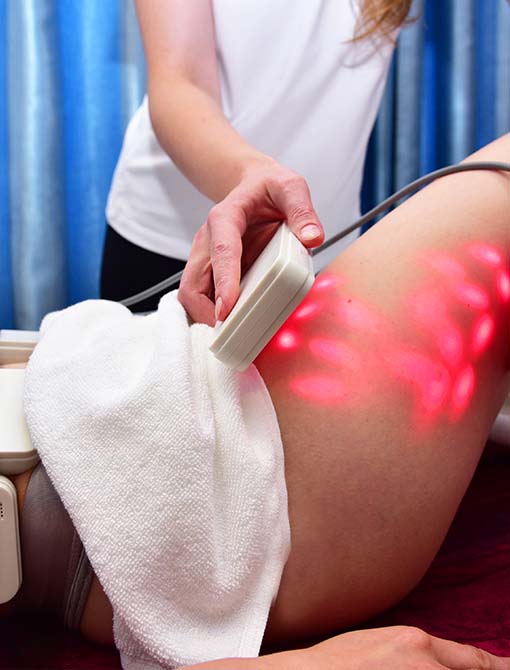 Leadership rated
Outstanding
Surprising results
I had an abdominoplasty 3 months ago and I am very satisfied with the results. I had a lot of flabby skin and stretch marks from pregnancy and childbirth, and the abdominoplasty removed all that and gave me a flat, toned abdomen. I feel much more confident about my body now.
Hortensia Vaccarino, 20 hours ago
I am very happy
I am very happy to share my experience at Queen Clinic in Istanbul. I came from Italy to undergo liposuction and could not be more satisfied with the results.
Olga Torelli, 4 days ago
Very satisfied with the results
I had dental implants 6 months ago and I am very satisfied with the results. I had lost some teeth due to gum disease, and the dental implants restored my smile. I feel much more confident now when I smile.
Gerardo Auletta, 6 days ago
I am more confident
I am very satisfied with the results of my hair transplant. I had been losing my hair for many years and it was starting to affect my self-esteem. I did some research and found a trusted surgeon who performed the procedure. The procedure was quick and painless, and recovery was relatively easy.
Aquilino Presti, 9 days ago
Rated 4.8 / 5 - 361 reviews
Showing our latest reviews
The Latest Technologies
Taking advantage of the most advanced advances, we offer our patients the benefits of cutting-edge diagnoses, treatments and solutions.
Leading Doctors In The Field
We have invited only the best and most experienced consultants and doctors in Turkey to work with us. An unwavering commitment to excellence.
Free Online Consultation
It takes absolutely nothing to get a free online consultation from the best doctors in the world. We have made this process very easy and free for everyone, forever.
Reliable Worldwide
Every year we help more than 4,000 patients from countries such as the United States, Italy, England, France, Germany, Spain, etc. to improve their health and appearance.
Laser Liposuction At A Glance
Persistence Of Results
A lifetime
Time To Return To Work
2 weeks
Anesthesia
Local Anesthesia
Before And After Laser Liposuction In Turkey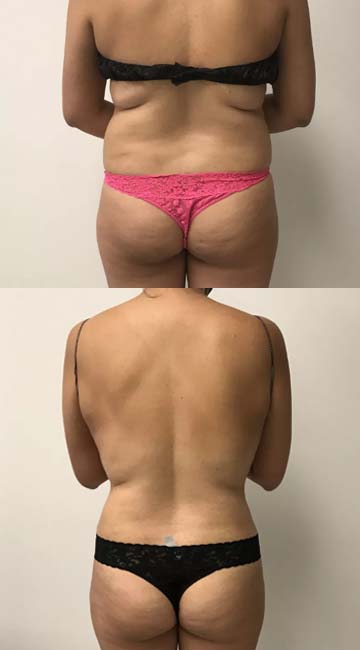 Laser Liposuction In Turkey
At Queen Clinic, we provide advanced laser liposuction techniques to meet your body's demands. You've come to the proper location if you desire a lean physique with great shape. We prioritize your safety and happiness with cutting-edge technology and highly trained and qualified physicians. We will concentrate on you and your requirements. Our personalized approach ensures that you get the physique of your dreams. Say goodbye to stubborn fat and cellulite and welcome to a more toned and shaped figure. We cordially invite you to our clinic to see the transformational effects of laser liposuction in Turkey. Book a consultation with one of our expert physicians to begin your road to a wonderfully toned physique and increased self-confidence!
What Is Laser Liposuction Or SmartLip
Laser liposuction is a minimally or non-invasive surgical treatment done under local or general anesthesia. It liquefies and eliminates excess fat from the desired regions. As we know the fat cells in our body stay under our skin. This procedure is mostly used in the stomach, butt, back, and even face area. It is not used to make sure your weight stays the same but instead helps get rid of fat cells.
After the surgery, your skin will make more collagen, which makes it tighter and helps achieve the desired results. The laser fat removal approach produces less bruising and does not affect the tissues at the surgery site. If you want long-lasting results you should be careful with weight changes and daily lifestyle activities.
How Does The Procedure Work?
One of our trained medical professionals performs the treatment by first numbing the region with a local anesthetic before creating a tiny skin incision. The laser is then placed within the wound. Once the laser has penetrated the skin, it begins to work to melt the fat away by causing the cells to break apart and collapse. The lymphatic system eventually removes the fat by releasing it into the fluid that surrounds it.
The surgeon then closes the incision after suctioning the liquefied fat out of the region with a little tube. Laser rays block tiny blood arteries in addition to dissolving fat cells, which lowers bleeding.
Typically, a non-invasive laser lipo surgery lasts no more than an hour. If everything is done correctly, you'll recuperate quickly and resume your usual routine in just one day. The benefits of laser lipo are often long-lasting and change the body's profile noticeably in a short amount of time without causing severe trauma or invasive therapy. Different kinds of lasers are possible to be used to fix these issues and the number of sessions needed will be decided by the doctor as this depends on the area that is treated and the request of the patient Although they all carry out the same operation, the different laser wavelengths used by each instrument can affect how quickly patients recover and how long the surgery takes.
What Makes SmartLipo Different From Normal Liposuction?
It is appropriate for individuals who have particular regions of localized fat deposits that they have attempted and failed to eliminate through diet, exercise, and weight loss. While regular non-laser liposuction and SmartLipo are both successful in removing extra fat and reaching the body you desire there are several important distinctions to be aware of.
One of the main differences between these two procedures is the technique. To remove fat from beneath the skin, traditional liposuction employs a cannula and manual manipulation. SmartLipo uses laser heat to liquefy or soften the fat, making it simpler to remove using the cannula. This usually causes the patient to have less bruising.
The SmartLipo technique includes laser heat, which has the additional advantage of tightening the skin. There is a higher chance of dimpling or sagging following liposuction since it has no skin-tightening effects on its own, especially in elderly patients whose skin has lost more of its elasticity.
The recuperation process is another crucial element. Traditional liposuction needs a lengthier recovery period and up to 6 weeks of compression clothing wear. The majority of SmartLipo patients see a complete recovery in a few days and often only require compression clothing for one week.
Who Is Suitable?
Individuals in good shape with no health issues are the ideal candidates for liposuction. Patients should have reasonable expectations about this surgery. If the patient has made multiple attempts to remove stubborn fat through exercise and nutrition and they failed, they should try laser liposuction to achieve the desired results.
Women who are pregnant or menstruating should postpone their non-surgical liposuction procedure. This occurs because fat cells are a significant focus of hormone metabolism and action during menstruation in women. As a result, reducing fat cells in a short period of time, especially in significant quantities, may temporarily disrupt your hormonal balance.
Laser lipo treatment should be avoided with people with the following conditions:
Heart problems
Problems with the liver
Cancer Blood Clots
Implants for Multiple Sclerosis
Diabetes
Abnormal tissue development
Vascular problems
Pacemaker or defibrillator use
Possible side effects of laser liposuction
Pain or numbness in the treated region is one of the most common complications or side effects of non-surgical liposuction. Discomfort, loose or discolored skin are other possible side effects. Following their treatment, some people suffer burning under the skin. If this persists for more than a few days, it might be an indication of liquid accumulation, which your doctor can treat.
The treated region may have tissue that is lumpy or wavy. This might be a momentary outcome of swelling or a more lasting result. Consult your doctor if you still have dimpled skin six weeks following the treatment region. Some people, in rare situations, develop:
Scar tissue beneath the skin
Blood clots
Infection at the location
Skin necrosis (tissue death) at the incision site
Why choose our clinic for Laser Liposuction?
There are several reasons why you should choose our clinic for your nonsurgical liposuction:
Expertise
At the Queen Clinic in Turkey, we offer you highly qualified medical staff and experienced physicians who are laser fat removal specialists. They have expertise in laser fat removal operations since they have been trained for it. We guarantee you the finest outcomes possible.
Advanced Technology
We have made investments in cutting-edge laser liposuction technology to ensure that you will receive the most effective and cutting-edge care possible. The tools we provide at our clinic are built to produce accurate, focused outcomes while minimizing discomfort and downtime.
Personalized Approach
We are firm believers in adjusting our offerings to each patient's particular requirements and objectives. Our experts will take the time to learn about your worries and goals before developing a tailored treatment plan that takes into account your particular needs for non-surgical liposuction.
Safety and Care
Your safety and well-being are our top objectives. We follow worldwide medical standards and strict safety procedures. Throughout your laser liposuction journey, Queen Clinic in Turkey offers a welcoming and pleasant setting where you may feel secure and cared for.
Affordable Options
We work hard to make laser liposuction available to a variety of people. Queen Clinic provides affordable price choices and accommodating payment plans to make sure you can get the results you want without going over budget.
Frequently Asked Questions
Non-surgical liposuction procedures typically last an hour per area. They could go a bit longer depending on the area that's being treated.
The effects of laser fat removal begin to show around a week after your procedure, but they will develop progressively over the course of two to six months. For optimal outcomes, one treatment should be enough.
Most of the time, without severe stress or rigorous treatment or several teatments, laser lipo produces effects that are permanent and change the body's profile noticeably in a relatively short amount of time.
Even though it takes less time than a regular liposuction operation to recover, you'll still need around a week to do so after having laser liposuction. Due to the reduced blood loss and the smaller incisions' speedier healing, you'll have less bruising.
Smooth and accurate fat aspiration during liposuction is what Typical and SmartLipo both aspire to accomplish. However, the ways in which they go about obtaining those aims vary greatly. While typical liposuction makes use of sound vibrations, SmartLipo concentrates laser light frequencies.
The benefits of laser lipo are often long-lasting and change the body's profile noticeably in a short amount of time without causing severe trauma or intrusive therapy. The secret to maintaining and making the effect of liposuction long-lasting is to stick to a healthy lifestyle.