Liposuction In Turkey
at the Queen Clinic in Istanbul leading dental specialists.
Leadership Assessed
Outstanding
Leadership rated
Outstanding
Surprising results
I had an abdominoplasty 3 months ago and I am very satisfied with the results. I had a lot of flabby skin and stretch marks from pregnancy and childbirth, and the abdominoplasty removed all that and gave me a flat, toned abdomen. I feel much more confident about my body now.
Hortensia Vaccarino, 20 hours ago
I am very happy
I am very happy to share my experience at Queen Clinic in Istanbul. I came from Italy to undergo liposuction and could not be more satisfied with the results.
Olga Torelli, 4 days ago
Very satisfied with the results
I had dental implants 6 months ago and I am very satisfied with the results. I had lost some teeth due to gum disease, and the dental implants restored my smile. I feel much more confident now when I smile.
Gerardo Auletta, 6 days ago
I am more confident
I am very satisfied with the results of my hair transplant. I had been losing my hair for many years and it was starting to affect my self-esteem. I did some research and found a trusted surgeon who performed the procedure. The procedure was quick and painless, and recovery was relatively easy.
Aquilino Presti, 9 days ago
Rated 4.8 / 5 - 361 reviews
Showing our latest reviews
The Latest Technologies
Taking advantage of the most advanced advances, we offer our patients the benefits of cutting-edge diagnoses, treatments and solutions.
Leading Doctors In The Field
We have invited only the best and most experienced consultants and doctors in Turkey to work with us. An unwavering commitment to excellence.
Free Online Consultation
It takes absolutely nothing to get a free online consultation from the best doctors in the world. We have made this process very easy and free for everyone, forever.
Reliable Worldwide
Every year we help more than 4,000 patients from countries such as the United States, Italy, England, France, Germany, Spain, etc. to improve their health and appearance.
Liposuction At A Glance
Time Of Operation
3-4 hours
Persistence Of Results
A Lifetime
Time To Return To Work
3 weeks
Anesthesia
General Anesthesia
Before And After Liposuction In Turkey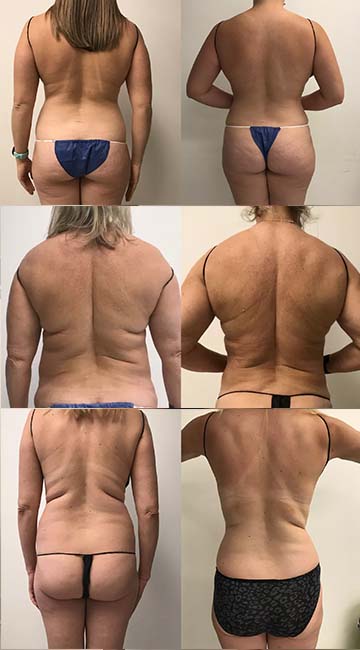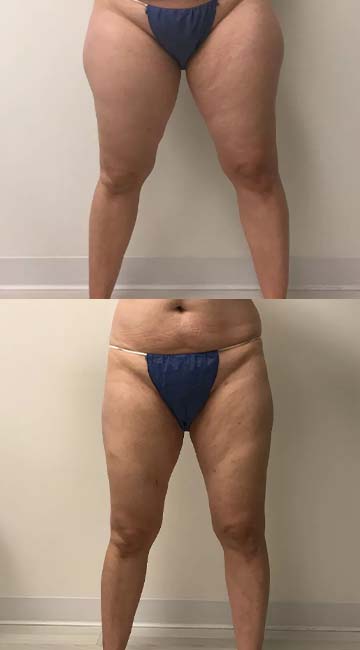 Liposuction In Turkey – Fat Removal Surgery In Istanbul
In search of the best liposuction in Turkey? Queen Clinic is the only place to go. We provide the best liposuction operations catered to your demands with a team of qualified surgeons and cutting-edge facilities. As we assist you in achieving your preferred shape, you will receive individualized attention, innovative treatments, and excellent outcomes from our professional staff. Selecting our facility for liposuction in Turkey will help you gain newfound confidence. To arrange a consultation and begin your transforming path, get in touch with us right now.
What is Liposuction?
Liposuction, often known as lipoplasty or "lipo," is a popular cosmetic procedure designed to remove excess fat from certain body areas. Targeted regions of resistant fat may not react well to traditional strategies like diet and exercise, which is why people choose other treatments to reduce their body fat. By permanently eliminating fat cells from specific areas where fat is accumulated, liposuction helps to improve body contours and provides a more proportionate and sculpted appearance.
How does liposuction work?
Your medicine will be given to you by your doctor throughout the liposuction operation. You are going to receive anesthesia, which can be either sedative or general. The best option for you will be determined by the doctor. This means you will not feel anything during the liposuction surgery.
Small, undetectable incisions are used during liposuction. To stop bleeding and lessen the trauma, diluted local anesthesia is first given. The extra fat is then carefully loosened by moving a narrow, hollow tube called a cannula back and forth into the incisions. A surgical vacuum or syringe linked to the cannula is used to suck the loosening fat out of the body.
Who is suitable?
Many people, both men, and women, can feel unhappy and insecure about their size and form, especially if they are not sticking to a balanced diet or exercise routine. To make these improvements, liposuction is a quick and extremely effective operation that may improve both a person's physical and psychological feelings of well-being. Individuals are considered qualified for liposuction surgery by Queen Clinic if each of the following applies to them:
Fit and well both physically and mentally
Disturbed by their appearance or size
Be realistic about the results surgery can provide
Liposuction for Women
One of the most common surgical cosmetic procedures for women is liposuction. A liposuction is a great approach to getting rid of stubborn fat that won't go away with diet and exercise alone. This procedure is often included in the Mommy makeover. On the female body, liposuction is most useful for the following areas:
Abdomen
The stomach may be treated independently and is one of the most commonly treated regions with belly liposuction. It is an effective method for removing the lower abdomen fat. It can be as effective as abdominoplasty. The region between the belly button and the ribs is also a hotspot for stubborn fat to build in the upper portion of the stomach.
Face
Another option is liposuction of the face. Liposuction can be used to treat neck, chin, and cheek fat issues. For a better outcome, this surgery can be combined with other neck or face treatments.
Hips and waist
Liposuction is a fantastic surgery for achieving an hourglass figure by contouring the hips and eliminating fat from the stomach area. Liposuction on the abdominal area addresses the issue of 'love handles,' which are extremely hard to remove alone with diet and exercise.
Thighs
To remove fat that is accumulated on the outside of the thigh, several liposuction techniques are performed. This results in what is known as a "thigh gap," which is quite alluring. Additionally, the liposuction procedure aids in shaping the lower part of this area, which defines the buttocks area.
Knees
The inside knee's resistant fat is removed using knee liposuction. This is frequently done alongside thigh liposuction to improve the overall aesthetics of the thighs.
Back
The problem of extra fat that sticks out from the area around the bra straps is frequent in women, but liposuction is a simple solution if you are suffering from this problem.
Buttocks
Bigger buttocks are deemed attractive due to curvy celebrities such as Kim Kardashian, and buttock liposuction remains an increasingly common medical treatment searched by women all over the world. Buttock lipo will assist to minimize dimpling and restore the buttocks' natural proportion to the rest of the body and you will have the desired hourglass figure.
Arms
Even women who are not overweight often complain about having flappy skin and loose fat in the upper arms. Liposuction can make the region tighter and smoother, giving the arms a more youthful appearance.
Liposuction for Men
Even though liposuction is a common cosmetic surgery procedure women often require, it is also the fifth most common procedure for males as well. However, men experience particular fatty deposit problems that women do not. For males, popular liposuction therapy locations include:
Face
For men, deposits of fatty tissue in the face and neck are frequently problematic. The liposuction procedure should be as straightforward and accurate as possible because the man's skin is comparatively thin and less elastic than a woman's due to the beard.
Abdomen
Fat in the abdominal region or fat under the skin can both contribute to a bloated belly. By using belly liposuction techniques, the fat under the skin may be addressed and removed, giving you a flat stomach.
Flanks
Another male issue that might develop beyond the waistband of trousers is the loins or flanks. Although lipo is quite successful in addressing this issue, patients of old age may discover that loose skin is still present in the treated area.
Breast reduction
The most common male liposuction surgery we do at Queen Clinic is male breast reduction. For a better outcome, this is occasionally paired with the immediate removal of the hard breast a disc, which is located just beneath the nipple.
Why choose our clinic for Liposuction - Fat Removal Surgery?
Expert Surgeons
We provide you with the best surgeons in Turkey. Queen Clinic in Turkey has a team of experienced staff who are highly trained in performing this type of cosmetic surgery. Their level of expertise will help you achieve the body of your dreams. You will receive the highest quality of care and achieve the desired outcomes.
State-of-the-Art Facilities
Queen Clinic is fully equipped with state of art facilities and with the latest technology for liposuction procedures. The technologies we provide allow for precise and effective fat-removal procedures that will lead to enhanced body contours.
Personalized Treatment
Our team believes in the power of personalized care for each patient. We dedicate time and effort to complete and understand your goals and issues. The doctor will design a tailored treatment plan that fulfills your specific needs. Our team is committed to giving you the best result possible that will exceed your expectations.
Safety First
We put your safety at the top of our priority list. We have staff that is committed to keeping the environment as sterile as possible and adhering to safety protocols. We like to minimize the risks to zero. We are committed to ensuring you a worry-free experience and until now we have achieved that.
Exceptional Results
At Queen Clinic we are dedicated to delivering to you the best result possible that will improve your self-confidence and well-being. We have a track record of successful liposuction procedures, with numerous patients that have achieved the desired body contours.
Comprehensive Aftercare and Affordable Costs
The help and support of our clinic don't end with the procedure. We offer affordable costs for each of our procedures so it will be accessible for everyone who wants to change something about themselves. Our doctors are going to give you advice on how to take care of yourself at home and set up follow-up consultations. This will help you maintain the results and recover smoothly from the procedure. Our staff is ready to help you throughout the process and you don't have to worry about anything.
Are there any side effects and risks?
As a procedure, liposuction side effects are limited due to the relatively straightforward nature of the procedure. This being said, it doesn't mean the side effects don't exist but they are rare. We have a lot of experience in liposuction at the Queen Clinic and we take several steps to manage these possible risks. Some liposuction procedure side effects can include:
Numbness of the area
Embolism
Infection of the area
Allergic reaction
Edema
Frequently Asked Questions
A stomach tuck and liposuction can be performed at the same time on the appropriate patient with the right planning. Liposuction is used to remove fat, but sometimes extra, slack skin is left behind. A surgeon will remove this excess skin during an abdominoplasty or tummy tuck, creating a tighter, flatter stomach. Other issues including stretch marks, weak abdominal muscles, and uneven fat distribution can also be addressed with a belly tuck.
For the rapid, secure, and efficient removal of undesired extra fat deposits from the body, liposuction is an option. All of your fat cells diminish in size when you lose weight through diet or exercise, but they do not completely vanish. Exercise-resistant fat deposits can be removed via liposuction from the chin, cheeks, saddlebags, ankles, and other places.
For the greatest outcomes, make sure you adhere to all instructions given to you by your surgeon at the Queen Clinic. These might be as easy as following a healthy diet, staying hydrated, and wearing your specialized compression gear.
Due to the relatively simple nature of the procedure, recuperation from liposuction is quick. The recovery from liposuction causes very little pain, however, extra pain can be treated with over-the-counter medicine. You will be given a compression garment to wear for six weeks in order to minimize the swelling. After around 6 weeks, when the benefits of liposuction should start to become apparent, the healing process is completely done. It will need 6 to 12 months to get the full benefits and see the final result.
Scars are minor or undetectable due to the small size of contemporary cannulas. The degree of redness will depend on the flexibility of the skin and how many insertion points are required for the treatment but everything will diminish with time.
Liposuction is often only suggested if other lifestyle adjustments have failed to provide the desired outcomes. It can cure fat deposits that reject diet and exercise. Each fat cell grows in size and volume when a person puts on weight. A small number of fat cells are removed during liposuction. You should take liposuction into account if you want to lose stubborn fat since it will help you get your ideal hourglass form.