Mommy Makeover Turkey
at the Queen Clinic in Istanbul leading dental specialists.
Leadership Assessed
Outstanding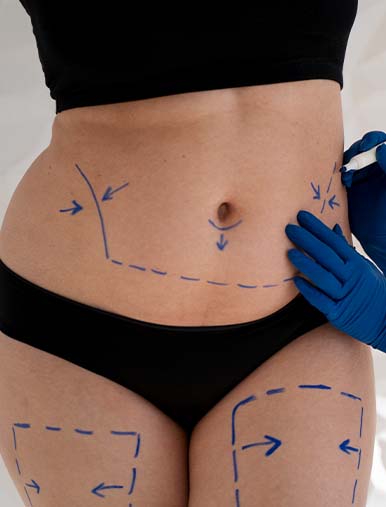 Leadership rated
Outstanding
Surprising results
I had an abdominoplasty 3 months ago and I am very satisfied with the results. I had a lot of flabby skin and stretch marks from pregnancy and childbirth, and the abdominoplasty removed all that and gave me a flat, toned abdomen. I feel much more confident about my body now.
Hortensia Vaccarino, 20 hours ago
I am very happy
I am very happy to share my experience at Queen Clinic in Istanbul. I came from Italy to undergo liposuction and could not be more satisfied with the results.
Olga Torelli, 4 days ago
Very satisfied with the results
I had dental implants 6 months ago and I am very satisfied with the results. I had lost some teeth due to gum disease, and the dental implants restored my smile. I feel much more confident now when I smile.
Gerardo Auletta, 6 days ago
I am more confident
I am very satisfied with the results of my hair transplant. I had been losing my hair for many years and it was starting to affect my self-esteem. I did some research and found a trusted surgeon who performed the procedure. The procedure was quick and painless, and recovery was relatively easy.
Aquilino Presti, 9 days ago
Rated 4.8 / 5 - 361 reviews
Showing our latest reviews
The Latest Technologies
Taking advantage of the most advanced advances, we offer our patients the benefits of cutting-edge diagnoses, treatments and solutions.
Leading Doctors In The Field
We have invited only the best and most experienced consultants and doctors in Turkey to work with us. An unwavering commitment to excellence.
Free Online Consultation
It takes absolutely nothing to get a free online consultation from the best doctors in the world. We have made this process very easy and free for everyone, forever.
Reliable Worldwide
Every year we help more than 4,000 patients from countries such as the United States, Italy, England, France, Germany, Spain, etc. to improve their health and appearance.
Mommy Makeover At A Glance
Time Of Operation
3-6 hours
Persistence Of Results
A lifetime
Sensitivity Time
2-4 weeks
Time To Return To Work
4-6 weeks
Anesthesia
General Anesthesia
Before And After Mommy Makeover In Turkey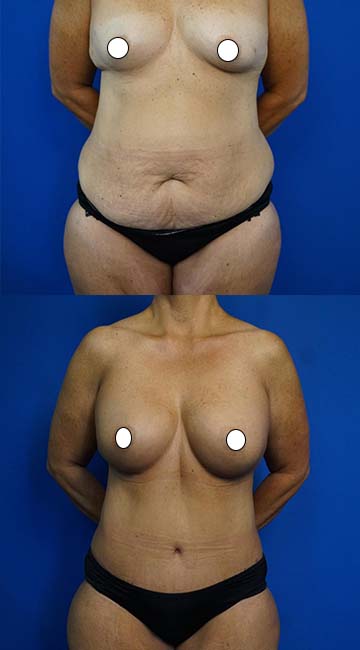 Mommy Makeover Turkey – Post-Pregnancy Plastic Surgery
If you're thinking of having a Mommy Makeover in Turkey, Queen is the ideal clinic for you! This technique will assist you in recovering from your pregnancy and regaining your body form. You will regain your confidence and self-esteem as a result of this procedure. Our clinic's highly experienced team of professionals will provide you with a variety of transforming procedures such as stomach tucks, liposuction, breast augmentation, and much more. We provide sophisticated facilities, cutting-edge technology, and personalized treatment. Mommy Makeover operations will be tailored to your specific requirements. Allow us to assist you in regaining the physique of your dreams and feeling great once more. Begin your Mommy Makeover adventure with us as soon as possible by scheduling a consultation.
What is Mommy Makeover Surgery?
One of the most popular surgeries nowadays for improving body shape is the "Mommy Makeover." It involves a variety of plastic surgery procedures to precisely address concerns experienced by women who have undergone pregnancy or significant weight changes. Since pregnancy can result in significant physical changes, having this cosmetic operation done will help you regain your confidence.
The phrase "Mommy Makeover" is used as a general term for a specific set of body contouring treatments that are combined to help with the physical changes that last long after childbirth. The fact that the Mommy Makeover has no defined elements and that each surgery is individually designed to meet each patient's specific demands is one of the factors why it is so demanded. However, the surgical procedure often begins with a treatment to shape the breasts and belly, then adds other components that can be necessary.
How does the Mommy Makeover surgery work?
A breast lift, stomach tuck, and liposuction are three common cosmetic surgery operations that are combined during a single session to provide a Mommy Makeover surgery. In fact, these are the operations that women undergo for plastic surgery the most frequently. If required or wanted, breast augmentation with implants is also occasionally done, and women who have undergone a Caesarean section may choose to have their scars revised also.
Together, these operations address the physical changes that result after childbirth and nursing that are most frequently experienced by women: weight gain and skin stretching in the belly, as well as loss of firmness and eventual deflation in the breasts. The benefit of a Mommy Makeover is that numerous treatments' recuperation durations are combined, and the results are all obtained at once. A woman may quickly achieve or regain the body image she desires without a lot of effort.
What should you consider before Mommy Makeover surgery?
Mommy Makeover procedure is performed either in hospitals or private medical clinics. It is done under the effect of general anesthesia. You may be requested to do the following in preparation for Mommy Makeover surgery:
Avoid smoking and using tobacco.
Seek laboratory testing or a medical examination.
Aspirin, anti-inflammatory medicines, and herbal supplements should be avoided since they might cause excessive bleeding.
Take specific meds or make changes to your present medications.
Why do people need Mommy Makeover?
Although pregnancy and delivery are amazing events, your body may experience a lot of changes throughout these processes. No matter how hard you work to eat well, exercise, and tone up, you might realize that you are unable to get your body back in shape. Pregnancy typically results in drooping breasts, a bloated stomach, and other problems for most women. Your abdominal muscles could become weaker and your breasts can droop as a result of pregnancy, delivery, and aging. As a result, getting in shape is challenging. A Mommy Makeover can be the solution if you're sick of struggling trying to look better.
These enhancements are not only for postpartum ladies. The firming, shaping, and beautifying advantages of these cosmetic treatments are available to any woman who is dissatisfied with the way her body appears. Your physique might change in a matter of hours after a Mommy Makeover. You'll enjoy a sexier, more youthful figure after you've recovered. You are going to be looking your finest in your favorite clothes.
Why Get a Mommy Makeover?
Get Firm, Perky Breasts
After giving birth, many women notice that their breasts are flat, drooping, and misshaped. In order to elevate your breasts higher on your chest, a breast lift removes the extra skin and loose muscles surrounding them. This brings back their natural, young appearance.
Flatten Your Tummy
It's challenging to get rid of your pregnant tummy. If you've had more than one pregnancy, it's much more challenging. A belly tuck flattens that undesirable, persistent bloat by pulling your abdominal muscles firm.
All the exercise in the world won't help if you had a C-section since it probably left your abdominal muscles stretched. Your inability to regain the firm, toned stomach you had before becoming pregnant and having a C-section is not your fault. Only surgery can restore the tightness of those muscles.
Get Larger Breasts
While having your breasts lifted, you may also wish to increase their volume and fullness. A breast augmentation treatment provides you with a shapely, seductive bust that will complement your slim, new figure perfectly. Breast augmentation is an excellent option if your breasts appear to have shrunk after your pregnancy or if you've always wanted a bigger bust.
Look in Shape and Sexy
Liposuction will most likely be used as part of your Mommy Makeover to trim and tone your buttocks, thighs, back, and/or stomach. Liposuction, used together with surgical treatments, may completely reshape your physique, giving you a firm, defined shape. Liposuction may be used to remove extra fat from practically any part of your body. It can also be used to get rid of a double chin on your face area.
Enhance Your Self-Confidence
The ideal reason to have a Mommy Makeover surgery is to improve your self-esteem. You will boost your self-confidence and feel happier in any case. You'll look great in every outfit and be at ease in any social environment. A Mommy Makeover is an excellent thing you can gift to yourself.
What are the benefits of the Mommy Makeover procedure?
Some of the many advantages of having this procedure include:
Shorten recovery time
One of the most significant benefits of a Mommy Makeover is that it combines many operations into a single surgery. This is critical for working parents since it means you'll only have one recuperation period to plan.
Low risks
You can significantly minimize your surgical risk by undergoing one combination operation rather than many procedures individually. Furthermore, you will only require one round of anesthesia, which will considerably lessen the potential risks connected with the procedures.
More dramatic results
Combination surgery is sometimes advised because these aesthetic treatments complement one another. Combining a breast lift with a breast augmentation, or a tummy tuck with breast surgery, for example, will result in a more dramatic and comprehensive appearance in general.
Mommy Makeovers have been shown to help areas that do not react well to exercise. During pregnancy, your skin, tissue, and abdominal muscles expand to make room for the growing baby within. Whereas food and exercise might assist you in losing those additional kilograms after a baby, your skin and tissue may not.
Are there any side effects and risks?
The choice to undergo Mommy Makeover surgery is a very personal one. You have to evaluate if the advantages will meet your objectives and whether the dangers and potential consequences are worthwhile. Our plastic surgeons and/or team will thoroughly discuss the dangers of surgery. You will be asked to sign permission paperwork to verify that you understand the procedures and any risks or potential issues.
Mommy Makeover surgery carries a small risk of bleeding, infection, hematoma, seroma, poor incision healing, loss of nipple sensation, inability to breastfeed, implant leak, capsular contracture, anaplastic large cell lymphoma, unfavorable scarring, recurrent skin looseness, fat necrosis, etc. at Queen clinic we make sure we avoid this issues and do the best possible work to avoid any of these problems.
Why should you choose our clinic for Mommy Makeover surgery?
At the Queen Clinic in Turkey, our skilled surgeons are experts in treating the distinct physical changes that happen after pregnancy and provide excellent outcomes. We provide a variety of transforming procedures with a complete approach, such as liposuction, stomach tucks, breast augmentation, and more.
Your Mommy Makeover will be customized to meet your individual needs thanks to our individualized care, enabling you to have the figure you've always wanted. We take great pleasure in our cutting-edge facilities and dedication to excellence. You may start your road to restoring your confidence and feeling your best by selecting Queen Clinic for your Mommy Makeover in Turkey.
Frequently Asked Questions
After surgery, you will experience bruising for 1-3 weeks, swelling for 2-8 weeks, and soreness/tenderness for a few weeks. While problems are relatively rare, infection at the incision sites is the most frequent one following a cosmetic surgery procedure.
The initial phase of Mommy Makeover recovery, which includes swelling, bruising, and some discomfort, lasts for up to 2 weeks for the majority of patients. After that, you may anticipate a few months in which you can move more freely and the majority of the bruising has subsided. You will continue to experience some swelling during this transitional period.
The majority of patients may begin a full exercise program after six to ten weeks, but it's important to pay attention to your body and consult with your surgeon to figure out when you can exercise safely. There is no set period of time for healing since everyone recovers in their own way and because each Mommy Makeover is unique to the woman receiving it.
The length of recovery varies depending on the patient and the operations they underwent. Some ladies could see changes right away. For the majority of patients, the results are remarkable after three months, but it takes a full year to see the full impact of the Mommy Makeover.
Mommy Makeover outcomes are shown in phases for each patient as incisions heal and the breasts and abdomen settle into their new positions. While Mommy Makeover effects can be long-lasting, even permanent, there are a few things to keep in mind to ensure that those smooth, gorgeous results last:
Maintaining a healthy lifestyle.
Maintaining proper weight.
Avoid excessive alcohol usage, smoking, and sun exposure.
Establishing a connection with one of our plastic surgeons.