E-Max Crowns in Turkey
at the Queen Clinic in Istanbul leading dental specialists.
Leadership Assessed
Outstanding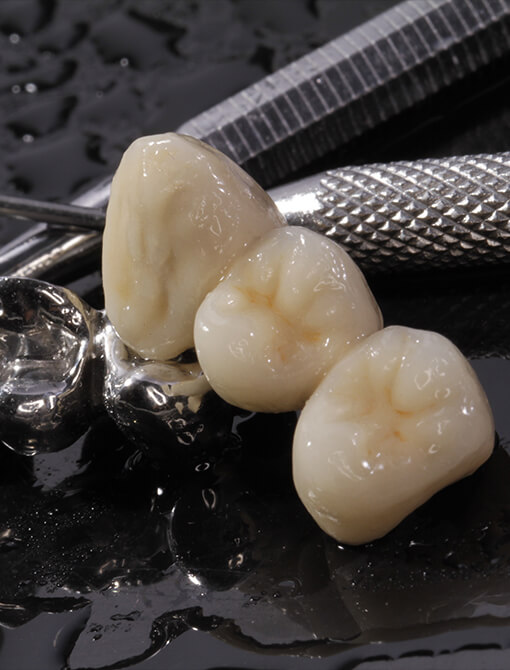 Leadership rated
Outstanding
Surprising results
I had an abdominoplasty 3 months ago and I am very satisfied with the results. I had a lot of flabby skin and stretch marks from pregnancy and childbirth, and the abdominoplasty removed all that and gave me a flat, toned abdomen. I feel much more confident about my body now.
Hortensia Vaccarino, 20 hours ago
I am very happy
I am very happy to share my experience at Queen Clinic in Istanbul. I came from Italy to undergo liposuction and could not be more satisfied with the results.
Olga Torelli, 4 days ago
Very satisfied with the results
I had dental implants 6 months ago and I am very satisfied with the results. I had lost some teeth due to gum disease, and the dental implants restored my smile. I feel much more confident now when I smile.
Gerardo Auletta, 6 days ago
I am more confident
I am very satisfied with the results of my hair transplant. I had been losing my hair for many years and it was starting to affect my self-esteem. I did some research and found a trusted surgeon who performed the procedure. The procedure was quick and painless, and recovery was relatively easy.
Aquilino Presti, 9 days ago
Rated 4.8 / 5 - 361 reviews
Showing our latest reviews
The Latest Technologies
Taking advantage of the most advanced advances, we offer our patients the benefits of cutting-edge diagnoses, treatments and solutions.
Leading Doctors In The Field
We have invited only the best and most experienced consultants and doctors in Turkey to work with us. An unwavering commitment to excellence.
Free Online Consultation
It takes absolutely nothing to get a free online consultation from the best doctors in the world. We have made this process very easy and free for everyone, forever.
Reliable Worldwide
Every year we help more than 4,000 patients from countries such as the United States, Italy, England, France, Germany, Spain, etc. to improve their health and appearance.
E-Max Crowns At A Glance
Time Of Operation
1-2 hours
Persistence Of Results
10 years or more
Time To Return To Work
Immediately
Anesthesia
Local Anesthesia
Before And After E-Max Crowns In Turkey
E-Max Crowns In Turkey | Full Glass Ceramic Crowns Istanbul
The dental industry offers a wide range of crown options, and among them, E-Max crowns have gained significant popularity. This particular crown type is readily available in Turkey and boasts numerous advantages, particularly in terms of strength and durability. It's essential to understand the benefits that come with opting for this service before you proceed with your treatment. Our team is here to provide you with comprehensive information about E-Max Crowns in Turkey, ensuring that you make an informed decision.
What is an E-Max crown?
The E-Max crown is a unique dental crown crafted from lithium disilicate, a specialized ceramic renowned for its exceptional strength and light-transmitting properties. This innovative material is skillfully engineered to offer both remarkable resilience and aesthetic appeal, closely resembling the natural beauty of real teeth.
Utilizing cutting-edge computer-assisted design (CAD) technology, the E-Max crown undergoes a meticulous milling process before being subjected to incredibly high temperatures in an oven. Through this intricate procedure, a crown of unparalleled durability is achieved, capable of withstanding the rigors of daily activities such as biting, chewing, and grinding.
One of the notable features of the E-Max crown is its ability to replicate the translucent qualities found in genuine teeth. It is frequently employed to replace damaged or decayed teeth, as well as to restore individual teeth following instances of trauma or injury. With its exceptional strength and captivating aesthetic properties, the E-max crown serves as an ideal choice for a wide range of dental procedures, including bridges, veneers, inlays, and onlays.
Furthermore, the E-Max crown is a highly effective solution for remedying teeth affected by decay or trauma. Not only does it enhance the overall appearance of a smile, but it also provides superior durability and longevity when compared to alternative dental crown options.
Benefits of E-Max Crowns
E-Max Crowns, a form of dental crown composed of a robust porcelain material, exhibit exceptional durability and longevity without compromising on their authentic appearance and texture. The utilization of E-Max Crowns offers a multitude of advantages, which encompass:
Natural Results
E-Max Crowns have become a favored option within the dental community due to its ability to craft stunning and authentic smiles. This cutting-edge ceramic material, known as E max, boasts unmatched aesthetic and functional qualities, positioning it as an ideal choice for dental crowns and bridges. The E-Max crown is meticulously engineered to replicate the natural allure of genuine teeth, delivering a remarkably realistic appearance and sensation while ensuring exceptional durability.
Long lasting durability
Maintaining a radiant smile involves crucial dental restorations. If you are seeking a lasting teeth replacement solution for your teeth, consider E-Max crowns. Crafted from premium porcelain material, E-Max crowns undergo a meticulous process of computer-aided milling and pressing. This advanced technique ensures their exceptional strength and exceptional resistance to everyday wear and tear.
Amazing translucency
The dental field has witnessed a groundbreaking transformation through the introduction of E-Max Crowns, showcasing remarkable transparency and an exquisite visual appeal. These crowns, crafted from lithium disilicate, perfectly emulate the translucency inherent in real teeth, resulting in a captivating and authentic smile.
When are E-Max crowns Applied?
E-Max offers a solution for enhancing the appearance of smaller teeth, restoring their natural size and aesthetic appeal. Additionally, E-Max dental veneers are effective in concealing areas with missing teeth. In cases where multiple adjacent teeth are missing, E-Max coatings with zirconium tooth covering are preferred over porcelain due to their enhanced durability and strength.
The competitive pricing of E-Max full porcelain treatments in Turkey makes it an attractive option for combining a holiday with dental procedures. E-Max full porcelain, which lacks metal content, closely mimics the natural appearance of teeth, thanks to its translucency. Furthermore, E-Max restorations can seamlessly blend with the surrounding dental tissue, providing all the characteristics and functionality of a natural tooth.
These glass-ceramic teeth possess exceptional light transmittance, providing patients with a remarkably natural dental appearance. These crowns are particularly favored for restoring incisors. The application of glass-ceramic teeth is suitable in various situations, including:
When numerous teeth require aesthetic correction.
In the presence of disfigurement or deficiencies in the protective enamel layer of the tooth, such as enamel defects.
When teeth have lost their aesthetic appeal due to factors like abrasion, erosion, or attrition.
Restoration of malformed teeth to their proper shape.
Alignment of malposed teeth.
When teeth fail to regain their original whiteness after root canal treatment, leading to changes in color.
Teeth affected by color changes due to factors like age, devitalization, fluorosis, or tetracycline.
Repairing teeth that have been broken due to trauma or tooth decay.
Treatment for correcting crooked teeth.
Eliminating stains from the teeth.
How are E-Max crowns prepared?
E-Max dental crowns can be fabricated either in a dental laboratory or within the dental office itself. Opting for a same-day crown allows for a swift completion of the E-Max crown right in the dental clinic. Here is an outline of the steps our dentists undertake during the process:
Tooth Preparation: A thin layer of the natural tooth is gently removed.
Digital Impression: An intraoral camera is used to capture a digital impression of your teeth.
Impression Transmission: The digital impression is then transferred to a computer, which controls the milling procedure.
Color Matching: The shade of the crown is meticulously matched to blend seamlessly with your natural teeth.
Prosthesis Shaping: The milling machine aids in creating the precise shape of the crown.
Crown Fitting: The crown is fitted onto your tooth, with any necessary adjustments made accordingly.
This entire procedure can be completed during a single appointment, typically lasting around one to two hours. It eliminates the need for waiting periods, multiple visits, or temporary crowns, providing you with a permanent crown right away.
E-Max Procedure Steps
During the consultation process, precise measurements of the teeth are taken to ensure the optimal design of an E-Max coating that meets the specific requirements of each patient. The fabrication of the E-Max coating typically takes approximately three days to complete in the laboratory. Following the E-Max full porcelain procedure, patients do not experience any hot or cold sensitivity due to the absence of direct contact between the teeth and ambient air.
Furthermore, the color and shape of the E-max coating remain unchanged over time. Allergic reactions are unlikely to occur with E-Max full porcelain, as long as no metal components are utilized. However, it is important to note that patients with oral diseases, severe tooth decay, or enamel deficiencies are not recommended candidates for the E-Max full porcelain operation.
The competitive pricing of E-Max full porcelain treatments in Turkey has made them highly sought after by tourists, particularly during holiday seasons when costs are relatively lower compared to other countries. This advantageous situation allows patients to undergo dental procedures while enjoying a pleasant vacation, returning to their hometowns with renewed smiles and brand-new teeth.
Following the operation, the first 24 hours are crucial and require careful attention from the patient. Dentists recommend opting for soft foods rather than chewy or hard options during this period. Additionally, tooth flossing should be performed gently. In case of any further requirements, the patient should schedule a follow-up visit as advised by the dentist.
E-Max Crown vs. Zirconia Crown
Zirconia crowns and E-Max crowns exhibit distinct characteristics in terms of both strength and aesthetics. E-Max crowns, constructed from a solid piece of robust lithium disilicate material, eliminate any seams or joints between crown components. This seamless design enhances their ability to withstand pressure, minimizing the likelihood of chipping or fracturing.
In terms of appearance, zirconia crowns may not precisely mimic the natural color of a tooth, which can make them more noticeable. On the other hand, E-Max crowns possess a valuable feature of translucency, enabling a wider range of shades and options to better blend with the surrounding teeth. Consequently, the probability of achieving an exact color match with an E-Max crown surpasses that of a zirconia crown.
E-Max Crown Price in Turkey
The cost of E-Max crowns in Turkey is significantly more affordable compared to other European countries. Despite the reduced price, the equipment and materials used maintain the same level of quality. Turkey offers a significant advantage when it comes to the cost-to-quality ratio.
One of the key advantages for tourists is the favorable currency exchange rate, which allows them to undergo dental procedures at lower prices without compromising on quality. Dentists in Turkey do not impose additional charges and they operate within local norms, resulting in lower overall costs. The popularity of dental operations in Turkey is also attributed to the clinics offering complimentary services such as free consultations and transportation from the airport to the clinic, among others. For a more detailed cost estimate contact our clinic and a representative will make sure to provide you with all the necessary information at no cost!
Frequently Asked Questions
Each material used for dental crowns has its own advantages and disadvantages, and certain materials may be more suitable for specific dental issues or injuries. Queen Clinic can assist you in determining the best material option for your needs. Simply contact our clinic and our staff will get back to you in no time!
Absolutely! In Turkey, you can expect to pay a significantly lower amount compared to your home country, depending on your location. Despite the lower cost, you can still receive the same level of care quality and achieve excellent results.
Turkey is renowned for providing exceptional dental care and being home to some of the world's finest dentists. When undergoing a dental procedure in Turkey, you can anticipate receiving top-notch results and benefiting from world-class expertise.
At our facility in Turkey, we complete all stages of E-Max Crowns treatment within 3-7 days. This timeline applies to individuals with no pre-existing teeth or gum issues, or to those who have already had these issues addressed.
With regular oral hygiene practices and routine check-ups every six months, our patients can comfortably utilize E-Max crowns for 10-15 years. The smooth and slick structure of E-Max crowns helps prevent tartar formation and promotes the overall health of teeth and gums.
E-Max crowns are meticulously applied to meet all necessary requirements, ensuring a perfect fit with the tooth. As a result, decay beneath E-Max crowns is highly unlikely. This holds true for zirconium veneers and metal-supported porcelain veneers applied using a laser system as well.
While E-Max crowns are durable, they can be susceptible to fractures caused by trauma similar to natural teeth. Actions such as impact, falls, or biting down on hard objects can pose a risk to E-Max crowns. Therefore, it is crucial to care for veneer teeth as diligently as natural teeth to prolong their lifespan.
Maintaining E-Max crowns is no different from caring for our natural teeth. Proper oral hygiene practices, including regular brushing and flossing as recommended by your dentist, play a vital role in extending the lifespan of E-Max crowns. Additionally, if advised, the use of mouthwashes can be beneficial. In essence, caring for E-Max crowns is similar to caring for your natural teeth.