Thigh Lift In Turkey
at the Queen Clinic in Istanbul leading dental specialists.
Leadership Assessed
Outstanding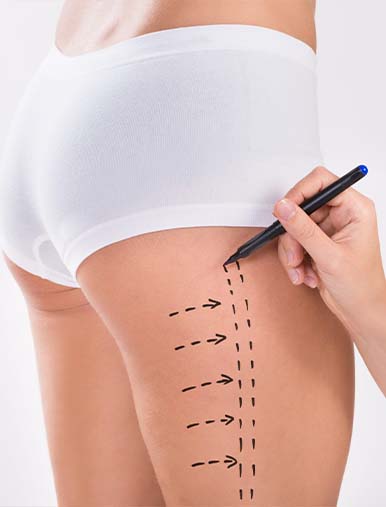 Leadership rated
Outstanding
Surprising results
I had an abdominoplasty 3 months ago and I am very satisfied with the results. I had a lot of flabby skin and stretch marks from pregnancy and childbirth, and the abdominoplasty removed all that and gave me a flat, toned abdomen. I feel much more confident about my body now.
Hortensia Vaccarino, 20 hours ago
I am very happy
I am very happy to share my experience at Queen Clinic in Istanbul. I came from Italy to undergo liposuction and could not be more satisfied with the results.
Olga Torelli, 4 days ago
Very satisfied with the results
I had dental implants 6 months ago and I am very satisfied with the results. I had lost some teeth due to gum disease, and the dental implants restored my smile. I feel much more confident now when I smile.
Gerardo Auletta, 6 days ago
I am more confident
I am very satisfied with the results of my hair transplant. I had been losing my hair for many years and it was starting to affect my self-esteem. I did some research and found a trusted surgeon who performed the procedure. The procedure was quick and painless, and recovery was relatively easy.
Aquilino Presti, 9 days ago
Rated 4.8 / 5 - 361 reviews
Showing our latest reviews
The Latest Technologies
Taking advantage of the most advanced advances, we offer our patients the benefits of cutting-edge diagnoses, treatments and solutions.
Leading Doctors In The Field
We have invited only the best and most experienced consultants and doctors in Turkey to work with us. An unwavering commitment to excellence.
Free Online Consultation
It takes absolutely nothing to get a free online consultation from the best doctors in the world. We have made this process very easy and free for everyone, forever.
Reliable Worldwide
Every year we help more than 4,000 patients from countries such as the United States, Italy, England, France, Germany, Spain, etc. to improve their health and appearance.
Thigh Lift At A Glance
Time Of Operation
1-3 hours
Persistence Of Results
A lifetime
Sensitivity Time
4-6 weeks
Time To Return To Work
4-6 weeks
Anesthesia
General Anesthesia
Before And After Thigh Lift In Turkey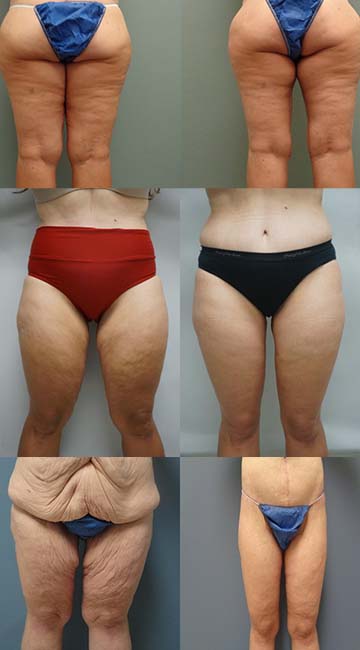 Thigh Lift In Turkey - Remove & Tighten Excess Skin
Thigh Lift surgery in Turkey is one of the many alternatives Queen Clinic offers to its patients to improve their attractiveness and boost their self-confidence. Turkey is a must-go location for thighplasty due to the reasonable prices, the degree of skill, and the success of our specialists. By choosing us for this procedure, people can say goodbye to drooping, loose skin and say hello to a more youthful appearance. Patients may have peace of mind knowing that their cosmetic goals will be accomplished with the highest care and professionalism thanks to Queen Clinic's dedication to perfection. Book a consultation with our specialists right now!
What is Thigh Lift Surgery?
To elevate and tighten the loose, drooping folds of skin in and around the thigh area, a surgical technique known as a "thigh lift" is performed. It is excellent for individuals with excessive skin and fat on the thighs that can be caused by aging, genetics, or weight loss. It is intended to eliminate extra tissue to provide a firmer, smoother shape. To get rid of any extra fat in the thigh area, Thigh Lifts can often be combined with liposuction. The result is a thigh that is more contoured, attractive, firm to the touch and has smooth, firm skin above it.
Why do people have it?
The skin on our inner thighs becomes less elastic and starts to droop as we get older. With time the skin has been stretched due to age or other circumstances, which causes loss of elasticity and results in loose and saggy skiing around the thighs. Usually, this happens to individuals who have gone through major weight changes. Stretched skin usually cannot be tightened by diet and exercise, and it is unlikely to spontaneously shrink again. This is a typical misperception, and you might need surgical intervention to get the results you want and to get rid of this excessive skin.
People who have this skin sagging may feel self-conscious about their bodies and find it difficult to feel at ease wearing various types of clothing, especially athletics, and bathing suits. A thigh lift can be considered as it will be a very effective way to give your legs a tighter, slimmer appearance so you can feel good about your legs again.
Who is suitable?
Individuals are considered candidates for the procedure if they meet the following criteria:
Your psychological and physical health is in good shape
You have a stable body weight
You want to move the excessive fat and skin from your thigh area
You have realistic expectations of what can be achieved by this surgery
You want to remove excess fat deposits and cellulite in your thighs
You want to improve the shape and contours of your thighs
You want the results to last
What does it involve?
To contour the thigh region, to reduce the excess skin and fat on the thigh area, the surgeons will use two surgical techniques which are: skin excision and liposuction. Skin that hangs loosely around the thigh area will be the focus of skin excision. It will be necessary to make discreet incisions to remove the extra skin and restructure the area. The skin is thoroughly re-stitched after removal to provide the proper body form and contouring. Either the entire thigh can be treated, or the surgery can be restricted to a particular localized location. It is done under general anesthesia and leaves scars that are buried in the groin or buttock fold so it will not be visible.
Liposuction may occasionally be required to reduce extra fat and sculpt your thighs. The amount of extra skin, fat, and skin laxity, as well as your surgical goals, will determine whether your surgeon decides to undergo liposuction and, if so, in which regions. Normally, it takes 2 hours to finish this procedure. Dissolvable stitches are used to close the wound, and bandages are wrapped around the thighs to improve compression. Surgical tape is also administered.
What should I expect during my Thigh Lift recovery?
The normal duration for recovery is four to six weeks, although depending on the operation, some individuals may need longer. After this period, most routine activities can be resumed. Early on in healing, short walks and easy activities are suggested. The swelling will continue to go down eventually. It usually takes up to 6 months for the area to be completely healed. You should wait to resume driving or heavy activity and our doctors will provide you with proper advice. When it comes to returning to work you will be advised to wait 3 weeks max. Constant weight is a factor in getting the best outcomes.
Why choose our clinic for Thigh Lift Surgery?
When deciding to go for thigh lift surgery, choosing the right clinic for the procedure is a crucial step for receiving a satisfying and successful result. Queen Clinic in Turkey stands out as an excellent choice for a couple of reasons. A group of highly qualified and experienced surgeons who specialize in plastic surgery, particularly thigh reduction surgery, work at Queen Clinic. These specialists have undergone extensive training and keep up with the most recent developments in the field of plastic surgery. Their knowledge guarantees that patients get the best possible care, with an emphasis on getting outcomes that seem natural.
Queen Clinic in Turkey is well known for its modern facilities and cutting-edge medical technologies. The whole patient experience is further improved by this dedication to superior infrastructure. In addition, we place a high priority on providing individualized care. The team at the clinic is renowned for their kind and empathetic devotion, which helps patients feel supported and at ease during their journey. The Queen Clinic makes sure that every patient's particular requirements and concerns are attended to with the highest care and expertise, from the initial consultation through post-operative care.
The cost aspect is a big benefit of having thigh lift surgery at Queen Clinic. Turkey often provides affordable costs for medical services. In particular, Queen Clinic offers affordable solutions without sacrificing the standard of service and level of experience. People can accomplish their intended aesthetic goals thanks to this accessibility without having to put too much weight on their budgets.
Last but not least, Queen Clinic has a proven track record of producing positive results and happy clients. The clinic's capacity to provide outstanding outcomes is demonstrated by the numerous reviews and before-and-after pictures. Patients who have had thigh lift surgery at Queen Clinic have cited increased self-esteem, higher body confidence, and a more proportional and attractive shape.
Frequently Asked Questions
As long as you keep your body weight after surgery, your benefits will be long-lasting and permanent. However, from your new post-procedure point forward, the aging process will continue, and skin elasticity will progressively weaken. However, the aging process will begin from a much healthier place, so it should be some time before this becomes apparent once more.
Inevitably a thigh lift will leave a scar. Depending on where the incision is made and how much skin is taken, the scar's position and length will vary. Your surgeon will attempt to hide this in the wrinkles and folds that naturally occur in your thigh area. These scars will fade with time, and using natural treatments could speed up the process. Most scars are expected can be appropriately covered by certain underwear or clothes.
The amount of time of recovery following a thigh lift depends on how extensive the procedure was. Expect a recovery period of 2-3 weeks for inner and medial thigh lifts and 4-6 weeks for greater thigh reductions.
A thigh lift's major advantage is that it makes the thighs seem better. During the procedure, extra skin and fat will be eliminated, giving the area a more toned and sculpted appearance. the patient will be able to wear clothes they would avoid before and to engage in several activities without hiding their legs.