Nipple Reduction In Turkey
at the Queen Clinic in Istanbul leading dental specialists.
Leadership Assessed
Outstanding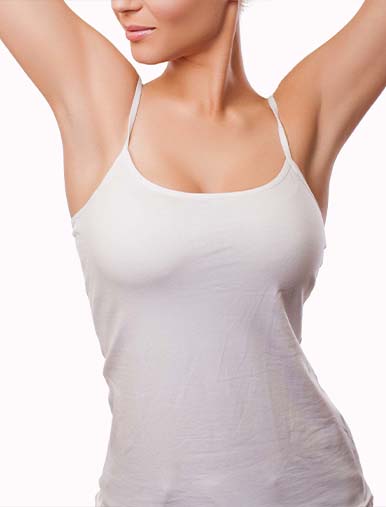 Leadership rated
Outstanding
Surprising results
I had an abdominoplasty 3 months ago and I am very satisfied with the results. I had a lot of flabby skin and stretch marks from pregnancy and childbirth, and the abdominoplasty removed all that and gave me a flat, toned abdomen. I feel much more confident about my body now.
Hortensia Vaccarino, 20 hours ago
I am very happy
I am very happy to share my experience at Queen Clinic in Istanbul. I came from Italy to undergo liposuction and could not be more satisfied with the results.
Olga Torelli, 4 days ago
Very satisfied with the results
I had dental implants 6 months ago and I am very satisfied with the results. I had lost some teeth due to gum disease, and the dental implants restored my smile. I feel much more confident now when I smile.
Gerardo Auletta, 6 days ago
I am more confident
I am very satisfied with the results of my hair transplant. I had been losing my hair for many years and it was starting to affect my self-esteem. I did some research and found a trusted surgeon who performed the procedure. The procedure was quick and painless, and recovery was relatively easy.
Aquilino Presti, 9 days ago
Rated 4.8 / 5 - 361 reviews
Showing our latest reviews
The Latest Technologies
Taking advantage of the most advanced advances, we offer our patients the benefits of cutting-edge diagnoses, treatments and solutions.
Leading Doctors In The Field
We have invited only the best and most experienced consultants and doctors in Turkey to work with us. An unwavering commitment to excellence.
Free Online Consultation
It takes absolutely nothing to get a free online consultation from the best doctors in the world. We have made this process very easy and free for everyone, forever.
Reliable Worldwide
Every year we help more than 4,000 patients from countries such as the United States, Italy, England, France, Germany, Spain, etc. to improve their health and appearance.
Nipple Reduction At A Glance
Time Of Operation
30-60 min
Persistence Of Results
A lifetime
Time To Return To Work
3 weeks
Anesthesia
General Anesthesia
Before And After Nipple Reduction In Turkey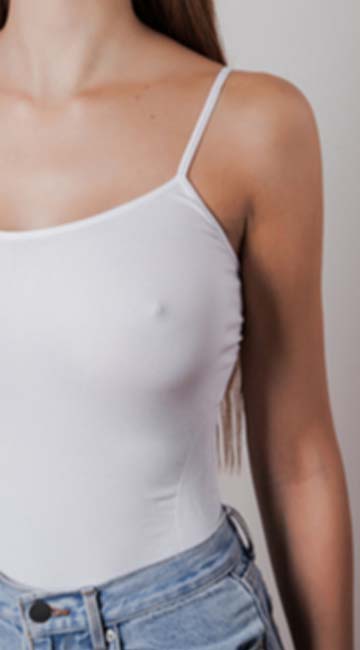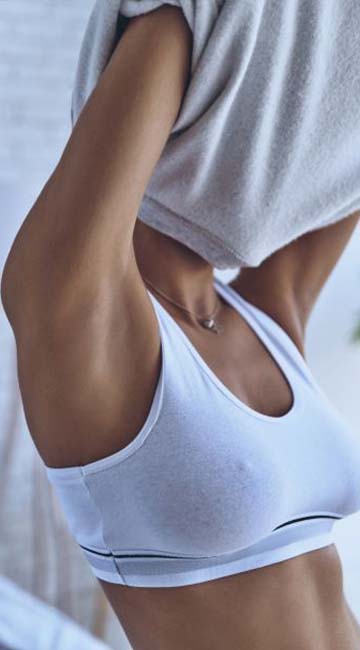 Nipple Reduction Turkey – Cosmetic Surgery Istanbul
Here at Queen Clinic, based in Istanbul, Turkey, we conduct nipple reduction surgery with skilled professional surgeons. Nipple fall down can result in aesthetic problems for women and be the reason for several functional issues as well as psychological disorders. With nipple reduction in Turkey, which offers enduring results in a short amount of time, psychological issues can be avoided.
What is Nipple Reduction?
Nipple reduction, otherwise known as nipple correction operation is an easy cosmetic procedure whose goal is the reduction of the volume and the modification of the shape of one or both of your nipples or areola. The most commonly fought concerns are "inverted nipple" and "puffy nipple".
Nipple reduction can aid in reducing the width and height of the nipple, reshaping the nipple in a more convenient way, treating volume, and shaping asymmetries in the adjacent areola. The whole surgery has the ability to maintain the sensation and has the main objective the restoration of a more pleasing and balanced chest appearance.
Nipple correction can be performed by itself with the administration of local anesthesia or combined with other procedures with the administration of general anesthesia, including breast lift, breast reduction, breast augmentation, or mommy makeovers.
Throughout the initial consultation with one of our knowledgeable surgeons, you will be capable of making known your aesthetic worries and revising the various surgical alternatives accessible to you.
Despite your requirements, the Queen Clinic is here to offer you the primer breast surgeons and methods for your treatment at the best facility available to accomplish your wish for aesthetics and a better-balanced nipple.
Why do people have it?
The advantages of nipple reduction surgery are not only cosmetic, but also psychological, and they include the following:
The fast, simple, and efficacious 45-minute surgery
Long-lasting reduction of enlarged areola or "puffy" nipples
Recontouring of irregularly shaped nipples, namely protruding nipples and inverted nipple
Restoration of a proportionate areola and nipple measurements
Reduction of a low sense of worth when wearing clothes that are tight-fitting or swimwear
Improvement of the sense of emotional wellbeing
Who is suitable?
Queen Clinic views as fit for the procedure individuals who check all the following bullet points:
You are in a sound physical and psychological medical health
Your BMI (body mass index) is ideal
You have set realistic expectations of what can and cannot be accomplished through surgery and have a positive outlook
You are looking for a way to reduce the dimension of your nipples or areola
You are looking for a way to reshape your nipple or areola
You are looking for a way to restore the right proportion to your chest region
You are looking for an efficacious alternative, capable of delivering lifetime results
Nipple Reduction in Women
Research conducted in recent years has shown that one in ten women in Europe alone experience nipple-related conditions and deformities where nipples are either enlarged or irregular and they more often than not protrude through clothing. This might result in irritation, discomfort, and pain and is generally recognized as a "jogger's nipple". Weight loss and weight gain can also have a huge impact on nipple sizing and appearance.
Numerous women decided on undergoing the surgery following alterations to the breast and nipple throughout pregnancy or breastfeeding. Pregnancy simply changes the breasts and frequently will stretch out the areola, leaving you with a larger nipple than before. Breastfeeding too, can cause unwanted changes to the nipple. Both conditions however can be easily fixed with a nipple reduction surgery.
Areolas, or in plain English, the dark skin around the nipple, is oftentimes too huge or does not match, either since the beginning of puberty or as an outcome of prior surgery.
Nipple Reduction in Men
A large number of people are affected by a medical condition known as "puffy nipple" (part of the condition being Gynecomastia, or enlarged male breasts) which comes as a result of extra breast tissue or enlarged breast glands underneath the areola/nipple, moving the nipple in an outward direction, into a cone shape. This can, of course, have an impact on the level of self-consciousness, particularly when wearing semi-see-through t-shirts, when doing activities that need a bare chest, or when swimming.
Data show that up to 60% of males around the world, and approximately 30% to 60% of adolescents, will experience Gynecomastia at a certain point throughout their life. Though it is most usual for teens between the age of 13 and 17 and for adult men over 60 years, it should be noted that the changes in weight can also impact the nipple. Numerous men decide to undergo the surgery to feel more confident in their skin and physical appearance, and ultimately, it can have psychological encouragement.
What to expect
The Consultation
The very first step of the nipple reduction procedure is the meeting of the patient with the surgeon, one that we feel is our best bet for the conduction of your procedure, for a consultation. During this consultation, you will have the chance to discuss with your surgeon what your expectations are, as well as you can have an in-depth discussion of what is and what is not possible to achieve, in accordance with your existing anatomy.
You will be taken through the alternatives accessible to you, and which one of them is the most favorable one for you given your previously stated ambitions. Having determined this, some key measurements will be made and there will be taken standard clinical photography.
Ultimately, a detailed discussion about the risks and complications of the procedure will take place, side by side with a discussion about what to expect throughout the postoperative and recovery stage. Your anamnesis or previous medical history will also be noted down, such as medications, previous operations, allergies, etc., and an evaluation of your fitness for the intervention.
If your surgeon declares you as suitable for the surgery, you will then be invited to give thought to whether you are going to proceed with the surgery or request a two-week "cooling off" period.
During this period you are more than welcome to come back to our office to discuss your possible surgery with your surgeon, as many times as you would like to.
Leading up to the procedure
Upon deciding to go on with the surgery, the following time you arrive at Queen Clinic, after the final consultation, will be the day you undergo the procedure. Prior to admission, the below behavioral changes are advised/required:
Smoking must be discontinued in the 6 weeks before the procedure seeing as people who smoke have a bigger risk of healing slower and having complications
Ceasing taking Aspirin or any medication that has content of it, in the week prior to the procedure
Stopping the consumption of food or any drink, other than small sips of clear fluid such as still water, black tea, or black coffee, which are allowed for about 2 hours before admission. The consumption must be stopped 6 hours prior to surgery
On the day
On the day of the surgery, you will be required to arrive for your admission an hour prior to the decided start time of the procedure. At this moment, a nurse will come to you to record blood pressure and take any relevant vital, you will be meeting with the anesthetist and the surgeon who will be the ones making the final mark-ups.
The procedure is performed under local anesthesia taking approximately an hour. Techniques and incisions used will depend entirely on the technique utilized.
Treatment recovery
Though you shouldn't feel any pain throughout the procedure itself, you might have some for a couple of days or weeks following it. If needed, you will be given painkillers.
After the procedure, you will be able to recover in our ambulatory recovery rooms for about two to three hours, depending on the scale of the surgery. Once our team is fully satisfied with the initial recovery and feels that it is complete, and you are safe to go back home, you will have permission to leave the clinic accompanied by a family member or a friend.
Once you have arrived home you will have access to our dedicated on-call nursing staff any time of the day or night, every single day. The team equipped with dedicated specialists is focused thoroughly on controlling your pain and discomfort, and they will be next to you for any inquiry or question you might have in the immediate post-surgery stage.
Our recommendation would be to come back and see our nursing team one week after the surgery to make sure that your incisions are still intact. At this point, we also advise meeting with one of our on-site aestheticians to talk about the treatment you are following to support the healing and scarring process.
Our last request would be to come back to your surgeon after 6 to 8 weeks for a final check-up.
Frequently Asked Questions
Three are the main nipple and areola conditions that are treated by nipple surgery:
Nipple reduction- conducted for the reduction of the width and height of the nipple while still maintaining its sensation and can be quite efficacious at relieving embarrassment related to this condition. It can be performed with the administration of local anesthesia as treatment as well as rehabilitation is simple and direct.
Areola reduction- is a direct and prompt procedure that gets rid of the extra brown area surrounding the nipple. Little reductions leave a hidden scar around the basis of the nipple. Big reduction, on the other hand, can leave a scar around the outer edge of the areola. Both techniques can be performed with the use of local anesthesia.
Nipple inversion- occurs when the nipple lies flat or is inverted inwards towards the body rather than protruding in a natural way. This medical condition can be congenital, but in some instances, it can develop much later in life. This is particularly another immediate and uncomplicated procedure that can be conducted under local anesthesia, though different grades of inverted nipples necessitate different entanglements of surgery.
Every single one of these surgical procedures is simple and can be performed on its own, with the use of a local anesthetic or as a part of a more complicated breast procedure.
Areola reduction surgery implies that nipple reduction surgery is associated, clearly, with the alteration of the volume or shape of the areola area surrounding the nipple.
The term areola refers to the dark skin area around the nipple. If you notice or feel this region is too huge you might be a suitable candidate for areola reduction surgery.
Areola reduction surgery is conducted by the removal of a circular region of the outlying brown area of the areola to lessen its size.
Areola reduction is generally conducted with the administration of local anesthesia and takes up to one hour. In very rare instances, general anesthesia may be used.
Nipple appearance and size can frequently change due to weight gain, weight loss, or pregnancy but can also be an effect of genetics or hormonal imbalances. Medical conditions including Gynecomastia can also be the cause of nipples appearing oversized in proportion to the rest of the chest.
You will notice a straightaway, observable enhancement soon as the sutures are removed in the following days after the procedure.
You will have the chance to see the final results and the shape of the areola and nipple within approximately 2 to 3 months of the surgery, as soon as the areola has established its new shape and the scar has dissolved.
Yes, the nipple reduction results are permanent.
The nipple reduction surgery is not painful itself, and even if you feel any sort of discomfort or pain it can be easily managed with over-the-counter painkillers, including ibuprofen or paracetamol.
Following the surgery, for at least a week, there will be a need for protective dressing. This can be easily hidden with the use of loose clothing. There might also be needed sutures removals after a week to 10 days.
Exercise, even brisk walking should be completely avoided. Nevertheless, you are not in huge pain and you should be capable of working from home the very next day.
Regular work is dependent entirely on traveling problems and how physical it gets. You might need a week off work after an areola or nipple reduction surgery, maybe even a little longer if your job necessitates something physical.
More extreme activities such as heavy lifting or intense exercise must be avoided for approximately 6 weeks after the surgery.
You will be able to go back to the regular routine and exercise following four weeks after surgery.
The recovery from nipple reduction surgery is quite quick and it has little to no downtime, meaning you will be able to go back to the normal routine very soon.
You might suffer from some swelling and bruising in the region operated on, yet, this will dissolve in a few days.
Very fine dissolving stitches are employed by our surgeons and they will fall out by themselves over the course of a week, or so. It should be noted that this surgery is not painful, and the pain is easily manageable with over-the-counter painkillers, such as anti-inflammatory medicine, or simply paracetamol.
Throughout the recovery and healing process, you should be capable of returning to your regular daily activities just a couple of days following your surgery, depending entirely on your tolerance of the swelling. Our recommendation would be to avoid any exercise that involves a lot of energy or effort, for at least 4 weeks after the surgery. For women, we recommend wearing a good support bra for the weeks after the surgery.
An inverted nipple is referred to as a nipple or areola that creates an inverted nipple mound that points inward or has a flat look when compared to the normal curve of the chest. Inverted nipples are possible in one breast or both and can happen in both women and men.
Inverted nipples are generally classified into three grades:
Grade 1: the inverted nipple reacts to stimulation and it can very quickly and easily be pulled outwards
Grade 2: the inverted nipple can still be pulled outward, however, it reverts its original shape just as quickly
Grade 3: the inverted nipple can not in any way be pulled outward
Needless to say, inverted nipple reduction is particularly required in instances of Grade 2 or Grade 3. The cause of inverted nipples can be mainly genetics, but there still exists a wide array of external elements such as breastfeeding, trauma, age, or injury.
By a great deal, the most efficacious treatment for inverted nipples is inverted nipple reduction surgery which takes a little less than an hour and is conducted under local anesthesia.