Breast Reconstruction In Turkey
at the Queen Clinic in Istanbul leading dental specialists.
Leadership Assessed
Outstanding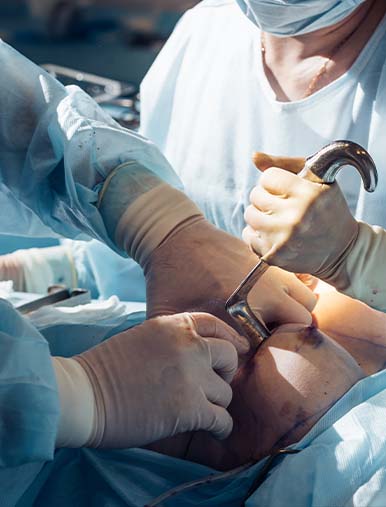 Leadership rated
Outstanding
Surprising results
I had an abdominoplasty 3 months ago and I am very satisfied with the results. I had a lot of flabby skin and stretch marks from pregnancy and childbirth, and the abdominoplasty removed all that and gave me a flat, toned abdomen. I feel much more confident about my body now.
Hortensia Vaccarino, 20 hours ago
I am very happy
I am very happy to share my experience at Queen Clinic in Istanbul. I came from Italy to undergo liposuction and could not be more satisfied with the results.
Olga Torelli, 4 days ago
Very satisfied with the results
I had dental implants 6 months ago and I am very satisfied with the results. I had lost some teeth due to gum disease, and the dental implants restored my smile. I feel much more confident now when I smile.
Gerardo Auletta, 6 days ago
I am more confident
I am very satisfied with the results of my hair transplant. I had been losing my hair for many years and it was starting to affect my self-esteem. I did some research and found a trusted surgeon who performed the procedure. The procedure was quick and painless, and recovery was relatively easy.
Aquilino Presti, 9 days ago
Rated 4.8 / 5 - 361 reviews
Showing our latest reviews
The Latest Technologies
Taking advantage of the most advanced advances, we offer our patients the benefits of cutting-edge diagnoses, treatments and solutions.
Leading Doctors In The Field
We have invited only the best and most experienced consultants and doctors in Turkey to work with us. An unwavering commitment to excellence.
Free Online Consultation
It takes absolutely nothing to get a free online consultation from the best doctors in the world. We have made this process very easy and free for everyone, forever.
Reliable Worldwide
Every year we help more than 4,000 patients from countries such as the United States, Italy, England, France, Germany, Spain, etc. to improve their health and appearance.
Breast Reconstruction At A Glance
Time Of Operation
4 hours
Persistence Of Results
A lifetime
Time To Return To Work
3 weeks
Anesthesia
General Anesthesia
Before And After Breast Reconstruction In Turkey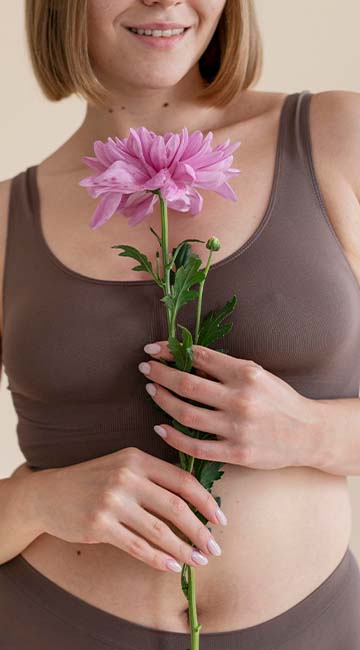 Breast Reconstruction Turkey – Cosmetic Surgery Istanbul
Breast reconstruction surgery in Turkey has been seen as an immense contribution to normalizing the lives of women with breast tissue loss. Breast tissue loss can have a huge impact on patients, be it physically, socially, or mentally. It is the kind of organ loss that continuously reminds patients about the trauma they've faced, interferes with the discernment of the body image, and results in thoughts of being unwanted, unloved, and undesired. This in turn leads to the retrogression of the relationship built within both, family and society.
Particularly during the summer, there are clothes issues, and numerous patients who are unable to wear bathing suits choose not to go on vacation. In the event that one breast is larger in size, an asymmetry happens and this drives the commotion of the body's balance which in turn can cause spinal problems. Externally used silicone prosthesis causes extreme problems on the neck and shoulders and it impacts the skin because of the contact and diaphoresis.
What Is Breast Reconstruction?
Breast reconstruction can be conducted right at the time of the mastectomy or on a postponed basis, once all associated treatments are over with.
The verdict is generally established on numerous elements- some affiliated with cancer itself and others affiliated with the character and grade of progression of the treatments linked to it. The procedure can convey almighty impactful results, timed at either point.
There exist several different kinds of methods utilized for breast reconstruction:
Breast reconstruction with implants – is only achievable when the mastectomy or radiation therapy has left enough tissue on the chest wall to support and cover a breast implant.
Breast reconstruction with a flap – is favored among those patients who aren't very fond of implants or do not have enough breast tissue that acts as a support for an implant. This technique leans on natural, namely autologous donor tissue, transferred to the treatment region through the flap technique. The most widespread method of tissue reconstruction is to use lower abdominal fat and skin to invoke a breast shape, generally yielded from the "pinchable" region in between your belly button and the pubic bone. Depending on candidate eligibility, the buttock and thigh regions are also frequently utilized as donor flap areas.
Breast reconstruction is a surgery most usually conducted by plastic surgeons and at a clinic such as Queen Clinic that is examined officially by commissions of care quality, to make sure that the patients will be safe and the best practices are put to work, by plastic surgeons who are board-certified.
Why do people have it?
Breast reconstruction is an efficacious and secure surgical intervention to help in enhancing the shape and contours of the breast following a procedure of lumpectomy or mastectomy, or in cases when the breast shape is impaired from a congenital deformity.
Thanks to breast reconstruction, the breast volume and shape are rejuvenated, giving them a much more organic proportion and appearance, supplying substantial aesthetic and psychological enhancement to the patient.
Who is suitable?
Queen Clinic views an individual as eligible for the procedure, on the condition that all of the following statements are true:
Stable psychological and physical medical health
Ability to get on well with the treatment and diagnosis
A positive point of view and pragmatic objectives for the restoration of the breast and body image
No additional medical situation or any underlying disease that might affect the recuperation process
Awareness of the outcomes being quite variable and the fact that the breast after reconstruction might not have a similar feel, look, or sensation to the breast being replaced
Acceptance of the conspicuous scars that might be present on the breast, be it from the mastectomy or the reconstruction
What does it involve?
Restoring one or both breasts close enough to the normal symmetry, shape, appearance, and size, after a lumpectomy or a mastectomy procedure, or congenital deformities, is the sole aim of breast reconstruction. Because the breast reconstructive method has evolved immensely during the last years, there is now the possibility of reconstructing the breast to appear a near copy of its real equal, each using tissue grafting or implants.
Though there might be subtle differences in the way it feels, volume, and contour when compared to the natural breast, the new shape will be equally pleasing in appearance and will assuringly imitate the biological form and look.
The studies done on the aftereffect demonstrate, over and over, the eloquent enhancement in the way patients feel about themselves and their renewed shape after the intervention, and psychological benefits are as such indisputably established.
What to expect
The Consultation
The very first step for each of the breast reconstruction patients is meeting with the surgeon that according to us is best placed to conduct the procedure, for a consultation. During this consultation you will have the ability to have an open discussion with your surgeon regarding your hopes on what you aim to achieve with the procedure, alongside what might or might not be possible, granted your anatomical structure.
Your surgeon will walk you through the alternatives accessible to you, and which one is the most preferred one for you given your declared ambitions. Having determined this, numerous key measurements will be put together and standard clinical images will be taken.
Among the key considerations at consultations for breast reconstruction associates with the technique to be utilized- implants or flap technique- and if the latter is chosen, be it a thigh, glute, or abdominal donor site is to be chosen. Your doctor will talk you through the whole procedure in detail.
Ultimately, an all-inclusive discussion in regards to the complications and risks will take place, close by a discussion in regards to what is to be expected in the postoperative and recovery stage. Your anamnesis, namely, your medical history will also be noted down, including such as medications, allergies, previous interventions, etc., and an evaluation of your fitness for surgery.
If your doctor sees you as an eligible candidate for the procedure, you are next invited to consider if you would like to proceed with the intervention or otherwise follow a two-week "cooling off" period.
During this period of time, you are all welcome to come in and have a discussion with us about your possible surgery as many times as you wish.
Leading up to the procedure
Upon deciding on proceeding with the intervention, the subsequent time you come into the clinic after the final consultation will be the day your procedure will be conducted. Prior admission, the below behavioral alterations are advised/required:
6 weeks prior to your procedure we advise discontinuing smoking as individuals who smoke are at a bigger risk of healing tardily and complications
One week prior to your procedure we advise on ceasing taking Aspirin or any other medication that has content of it
6 hours prior to your procedure we advise not consuming any drink or food, other than taking small sips of clear fluid such as still water, black tea, or black coffee- things that are only permitted up to 2 hours before admission
On the day
On the day of your procedure, we require you to come for your admission an hour prior to the agreed start time of the intervention. At this moment, a nurse will be arriving to record blood pressure and any important vital, you will be meeting up with your anesthetist and your doctor who will make the final mark-ups.
The procedure itself happens over the course of two to three hours and it takes place under general sedation, with the precise process established by the procedure kind selected- implant or flap- and if the latter, there is a wide range of methods dependent on where the flap is to be sourced.
Treatment recovery
Though pain during the procedure should not be present, you might feel some pain or discomfort for a couple of days to weeks afterward. If needed, you will be given painkillers.
After the procedure, you will be able to rehabilitate in our ambulatory recovery facility for approximately two to three hours, depending on the rate of the procedure. Erstwhile our skilled nursing staff is satisfied with the completion of the initial recovery and you are secure enough to return home, you will be enabled to leave the clinic with a chaperon such as a friend, or a family member.
When arriving home you will have access to our zealous on-call nursing staff 24 hours a day, 7 days a week. This team is full of knowledgeable individuals who are devoted to your pain and comfort control and is there for you to clear any concern you might have in mind in the straightaway postoperative stage.
Our request would be for you to come in and see our nursing staff one week following the intervention to make sure that your incision regions have been rightly evaluated. At such strait, we also advise you to meet with one of our on-site aestheticians to have a conversation about the treatment you're following to support the scarring and healing process.
Our last request would be for you to come in and see your doctor six to eight weeks after the procedure has taken place, for a final check-up.
Frequently Asked Questions
Following the intervention, you will be required to become available for a postoperative appointment to return and see our nursing team at the clinic in between one to two weeks. This is the point when the incision areas are reviewed, and the preliminary healing will be evaluated.
Subsequent to 6 weeks, your doctor will he/she himself/herself review your progression- still at the clinic- ensuring that you are healing as expected. Moreover, they will get rid of any sutures or stitches and advise you on further dressings, if needed.
During the rehabilitation period, you will have full accessibility to our around-the-clock on-call nursing service, and full accessibility to the clinic and the postoperative facilities.
We aim to make you feel as at home as feasible throughout the wholeness of your recovery period.
While your sedation or anesthetic wears off you will find yourself when waking up in our recovery facilities at Queen Clinic. Though you might feel a bit indolent, you should know that this wears off within a couple of hours. After spending a few hours in recovery, you will eat and drink. At this moment, you are enabled to leave the clinic with the help of our nursing team.
Feeling discomfort and a little pain in the straightaway backwash of surgery is normal. This will, too, wear off in due course. We are open with our around-the-clock call service for any query or question you might have at the time.
The final outcomes of the procedure are only visible six or so weeks after it, with afoot improvements further this point likely as the recovery process completes through and through over the coming 12 to 18 months.
Your doctor will be capable of providing you with specific guidelines at your consultation.
Throughout the surgery and after it, there are certain lifestyle elements that can elevate the chance of complications. Such complications include consumption of alcohol, smoking, taking drugs whether it is for recreational use or medical use, or/and being overweight.
The most commonly known effect of smoking prior to your surgery is that it augments the probability of generating an infection and it restrains your body's congenital recovery processes. Our recommendation is for patients to avoid smoking altogether and use nicotine products for approximately six weeks before the intervention. Lessening alcohol consumption is additionally firmly advised.
To help you further with this, your surgeon will have an open discussion with you about your current BMI and drug use at your initial consultation.
Women who have undergone a mastectomy for breast cancer treatment usually do not require regular screening mammograms on the side that was inclined by cancer, though it will be needed for them to routinely do such on the other breast.
While there exists the possibility for women who have had breast reconstruction surgery to get mammograms, cancer has a higher probability of coming back in the chest wall or the skin, meaning it is very probable for it to be diagnosed during a physical exam.
Looking for an office with expertise and experienced staff in conducting mammograms on patients with breast implants is of utmost importance if you have a breast implant and you are in need of a mammogram. This is considering that images can often be besotted by implants, and to get the most fine images of the breast.